In advance of a formal
workshop on services at the Tokyo Institute of Technology
, we took an opportunity to have some informal meetings on systems science. Jennifer had flown in from the UK, Gary flew in from Kentucky, and I flew direct from Toronto.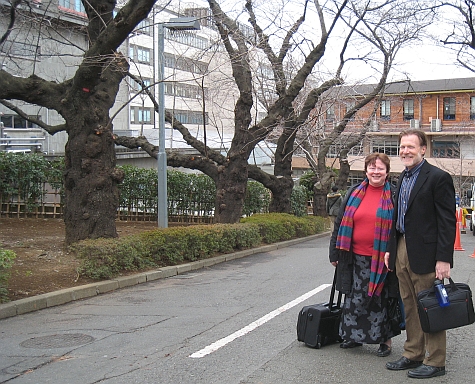 The trees on campus were barer than when we had visited last August.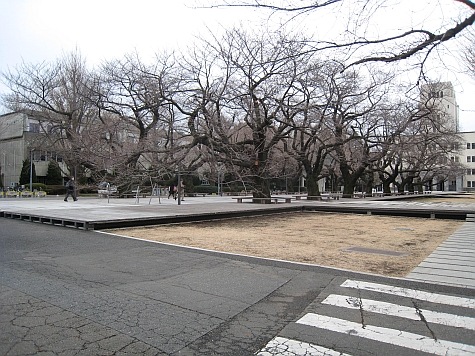 Jim treated us to lunch at a nice restaurant in Ookayama.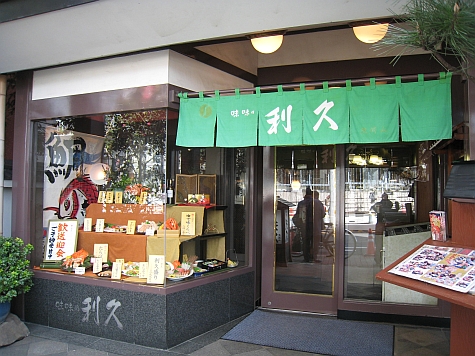 I chose sushi. Everyone else decided on a combination including teriyaki.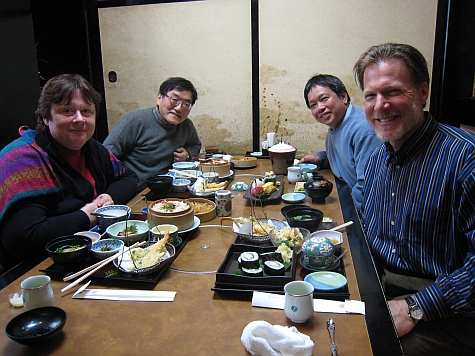 After a full afternoon of meetings, Satomi drove us a restaurant in Meguro, and hosted us for shabu shabu for dinner. I've never had shabu shabu before. I'll have to remember it for future trips, because it's unique in Japanese cuisine in the number of cooked vegetables available.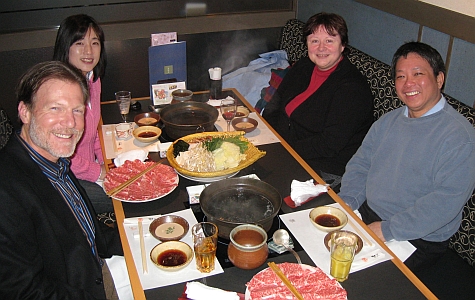 As an appetizer, we were served some fugu jelly. The Japanese blowfish from which it was prepared can be extremely poisonous. I didn't experience any tingling or paralysis from the dish.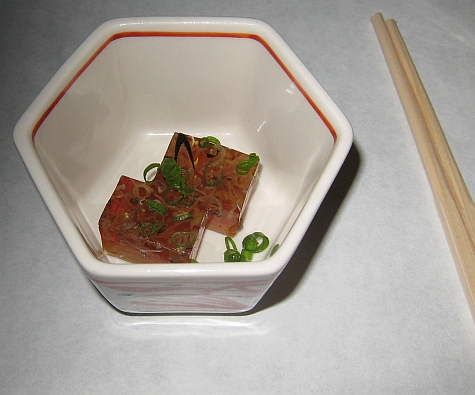 The next morning, we took the metro back to Ookayama. The station building is under renovation.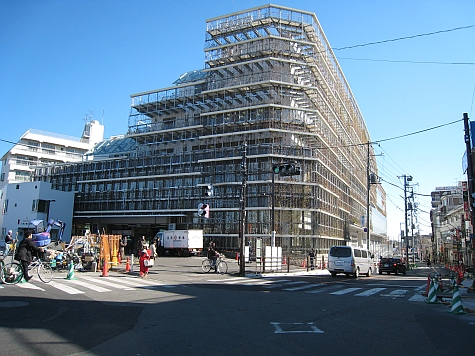 There's a grocery store right across from the station. Jennifer decided to stop by to pick up a few things.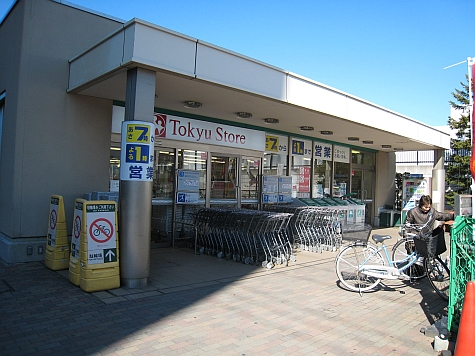 Coming into the store, there was a nice display of fruit in the front.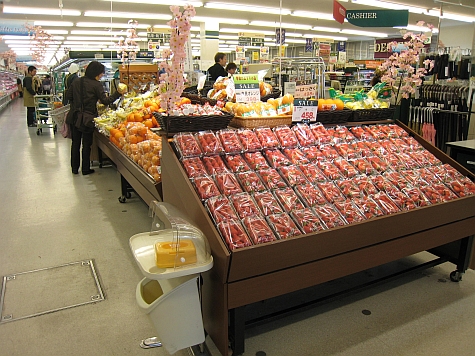 For a quick snack, fresh roasted yams were ready for pickup.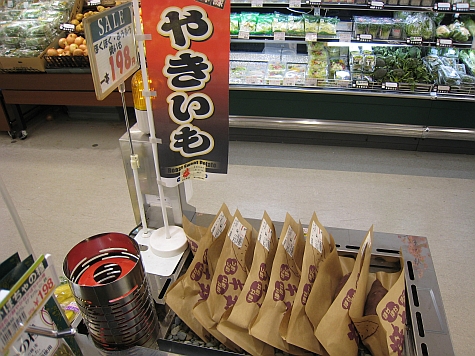 There's lots of prepared foods available for pickup.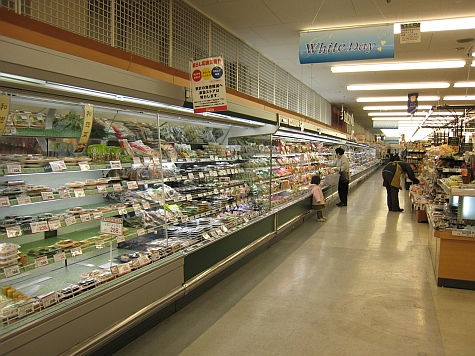 If you would prefer to cook your own food, there's lots of sauces and ingredients available.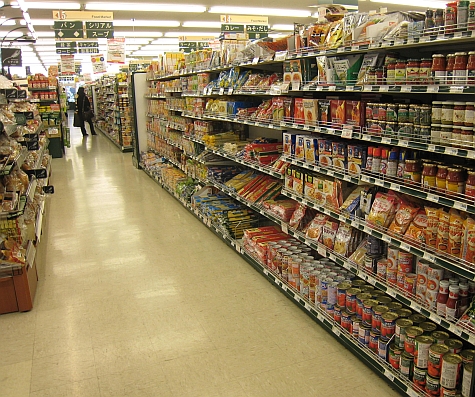 There's a good selection of baked goods.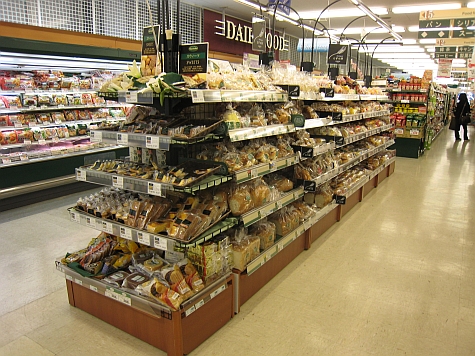 Checkout is pretty much the same as in North America.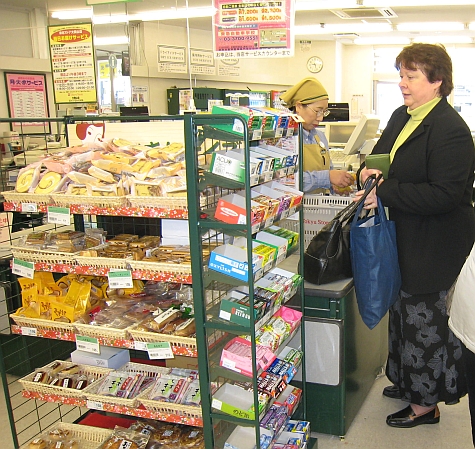 From my first trip to Japan, I've found it relatively simple to get the basic needs of living satisfied. It's a bonus to have hosts who welcome us, and explain the deeper mysteries of Japanese life.