After
a full date in a workshop at TiTech
, the group walked out together to the metro station and took the trains to
Jiyugaoka
. We wended our way through some shopping streets, and Jim led us to the entrance to an upstairs restaurant.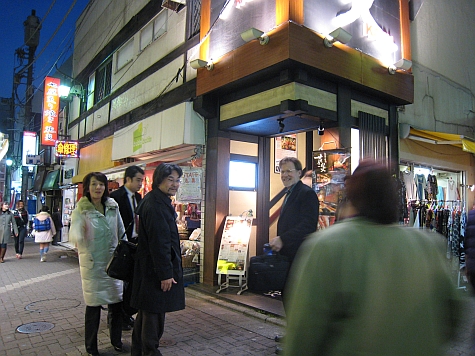 We were seated around a long table. We westerners are thankful for the space under the table for our legs.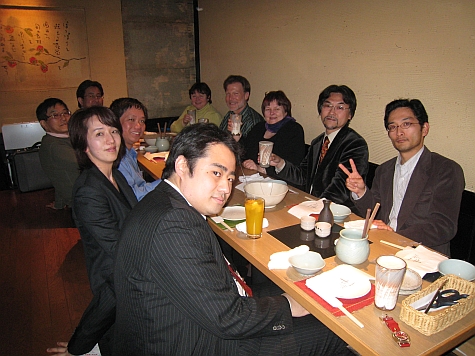 The seafood to be grilled came in multiple baskets placed on the table.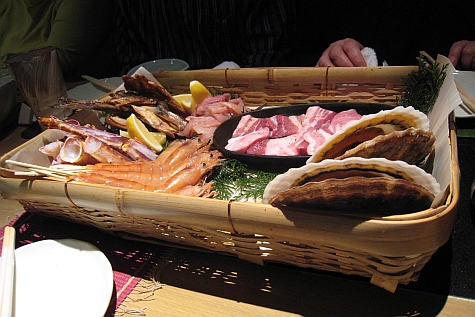 One of the first items on the grill were the giant clams.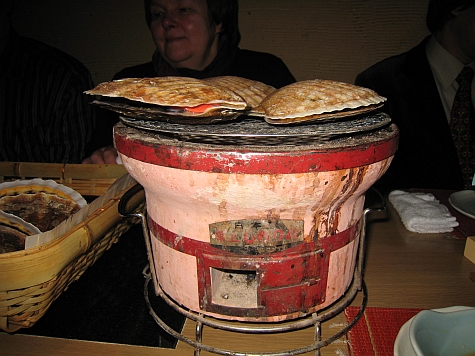 The waitress would come back into the room to check progress, and turned the clams.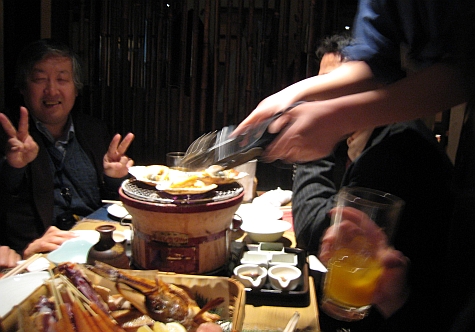 When the clams were cooked, the shells opened up.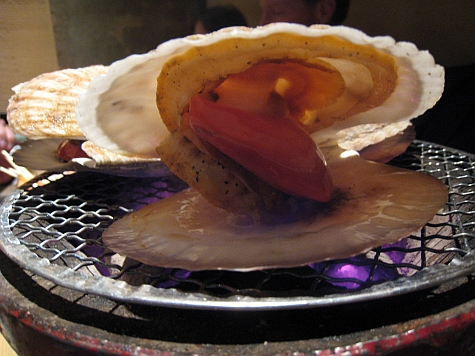 After the seafood, we had some more courses including a hotpot.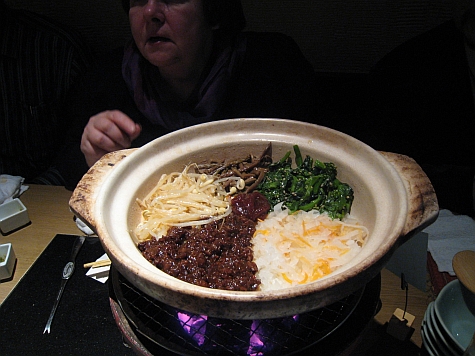 The food that evening was memorable, as was the conversation. It was wonderful for Jim to host the group for dinner.