With all of our official duties for the week done (and the
symposium
continuing in Japanese), Jennifer, Marja, Gary and I went for a leisurely sightseeing trip through Shinjuku. As we changed trains at
Shinjuku station
, I noticed a farmers market operating in an underground space.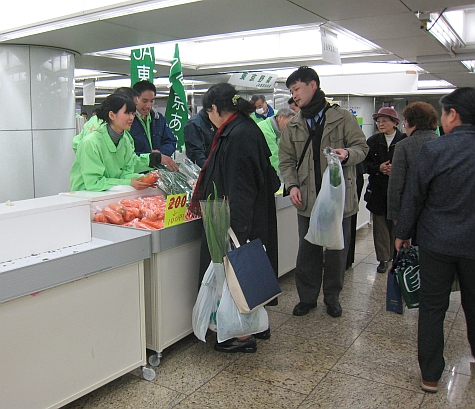 A short ride on the Keio New Line saved us some walking to Tokyo Opera City. Gary and I looked over the plaza from the mezzanine level while Jennifer and Marja fought jet leg with some caffeine.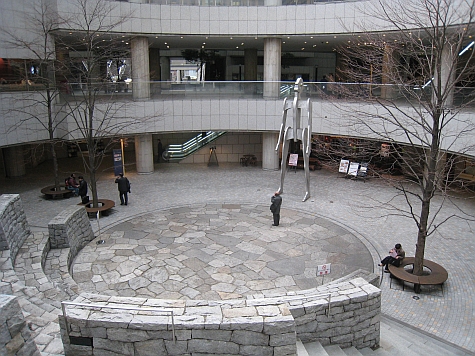 We played with the toys at the NTT InterCommunications Center.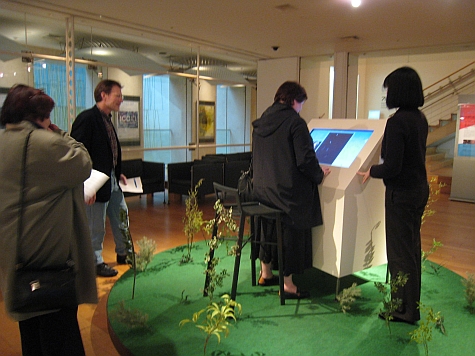 Walking west, we crossed under a major freeway and through an urban residential neighbourhood. We didn't see any kids out, but playground equipment in the park suggests they live nearby.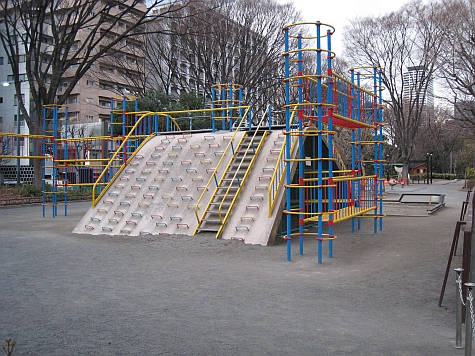 On foot, approaching the Tokyo Metropolitan Government Building, we saw the sculptures in the moat.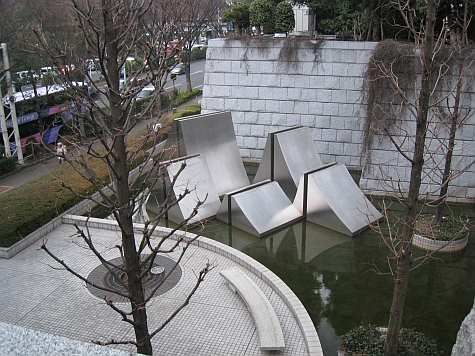 It's free ride up to the observatory floor. Looking southeast, the shopping malls of Shinjuku beckon.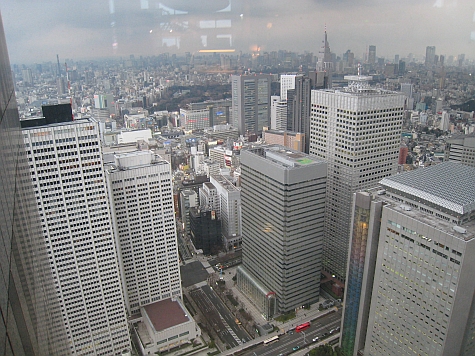 Looking southwest, the skyscrapers subside into lower buildings.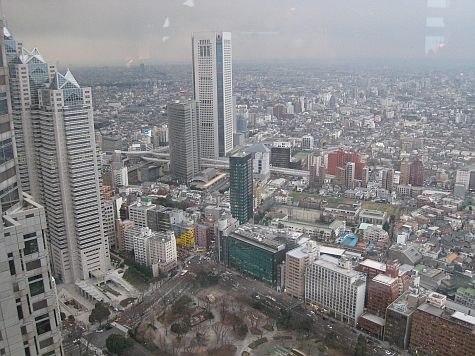 We just had a few minutes to wait for the next elevator car down.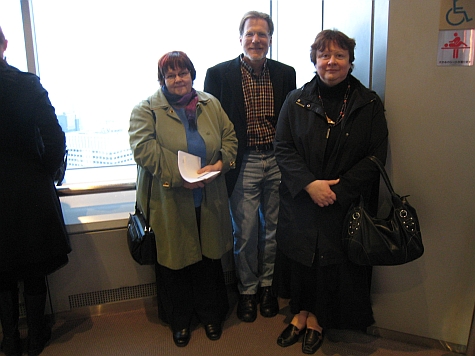 In pursuit of an authentic Tokyo experience, we walked by a lot of fast food restaurants, and decided on a robata in an alley beside the railway tracks. We didn't quite understand the menu — even in English — and had a great meal ordering a wide variety of small dishes.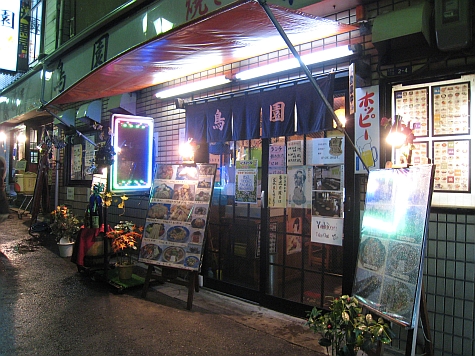 We didn't choose the more exotic (and explicit) menu at the bar next door.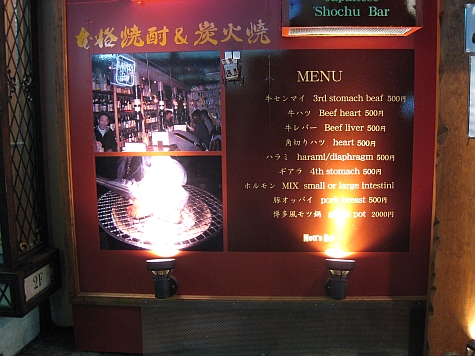 To complete the evening, we strolled through the nightclub area in Shinjuku. I again saw the men dressed in dresses sweeping the street, and they're still a mystery.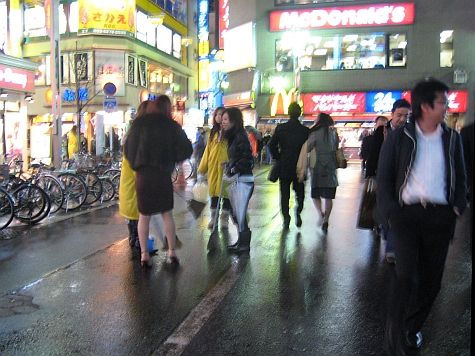 I had visited Shinjuku with Diana last August, and it's still fun. It's one of the busiest areas in Tokyo, and there's lots of people out for the nightlife.