This past summer was extremely busy for our family.
Adam returned from Beijing
just before
Diana and I left for Japan
. When Diana (via Vancouver) and I (direct from Tokyo) returned home, we managed to link up the extended family with Jeanne and her kids coming in from Houston. Pearl and Arthur's family also joined us in an extremely informal dinner at
Saigon Palace
.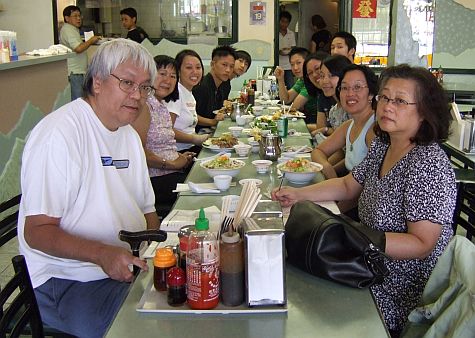 We were so informal that we started dinner before Noah arrived, since he was working a shift at the CNE. After Noah and his friend had dinner, we brought out a cake for Adam.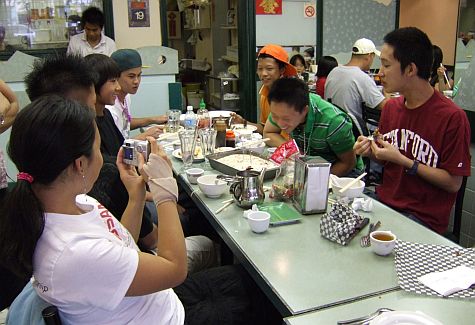 Since Noah had come up from the CNE, he brought funnel cake for us to enjoy.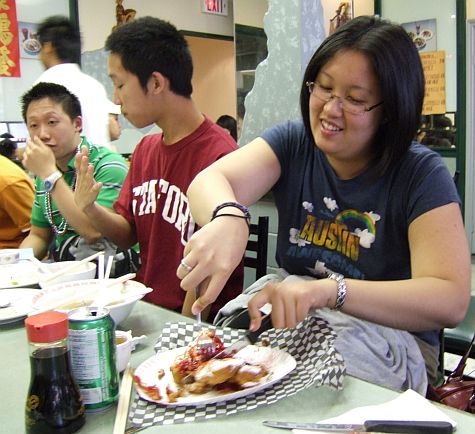 The entertainment for the evening was a performance of Facebook of Revelations at Second City Toronto.