Taking the bus from Heathrow to Oxford on a Sunday morning, I had a relaxed afternoon to see the sights. From
St. Anne's College
, I walked a loop south, then east and back north. Right by the bus station, at
Gloucester Green
, there's a market on Sundays.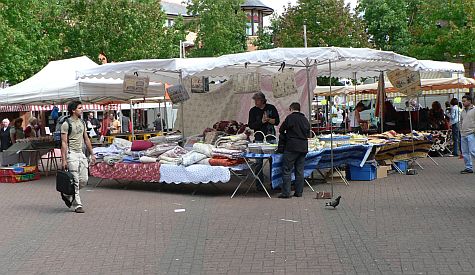 The shops on the Cornmarket Street are more permanent, but kiosks on the pedestrian mall hawk to the tourists.
Continuing to walk south, down to St. Aldates Street and past the Town Hall, I started a tour of some of the more famous Oxford colleges.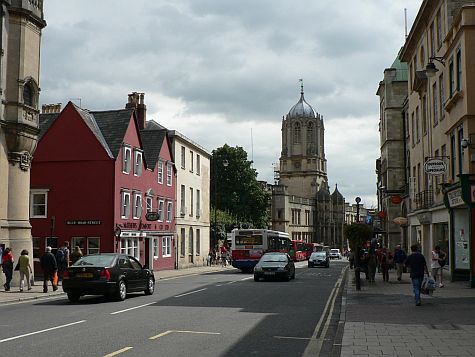 Touring the interior of Christ Church could take the better part of a day just by itself. The south approach is through the Meadow Building. The cathedral isn't visible, behind this building.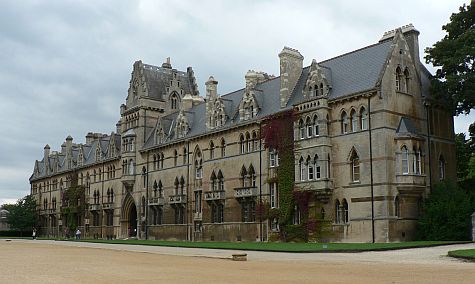 Continuing east, and then north, the Christ Church cathedral is visible through a fence facing west … beyond a large lawn.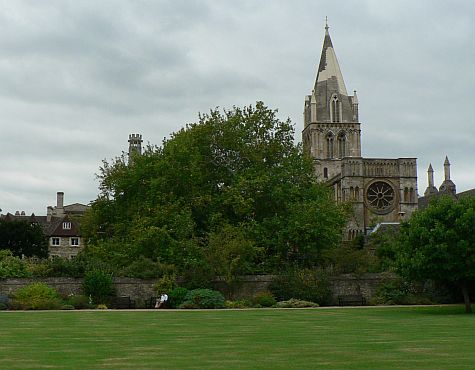 Continuing east, the next complex of buildings is Merton College. The quadrangle looked nice through the fence, but there was no entry from the south side.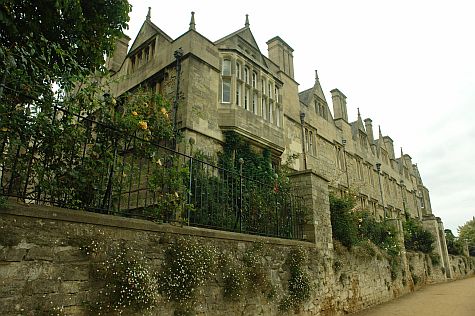 Walking up the path of the west side of the college, the tower emerged.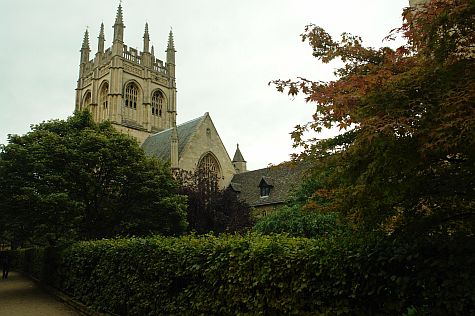 Entering Merton College from the north gate put me into the Front Quad.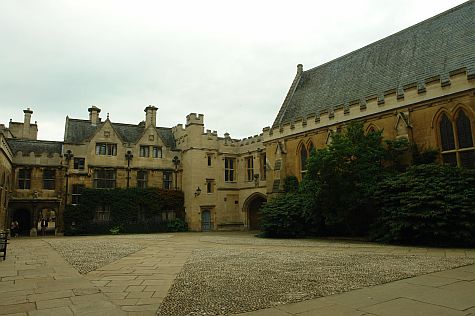 Continuing southeast, through another arch, I reached the Mob Quad. This was the gate that I couldn't enter from the the south.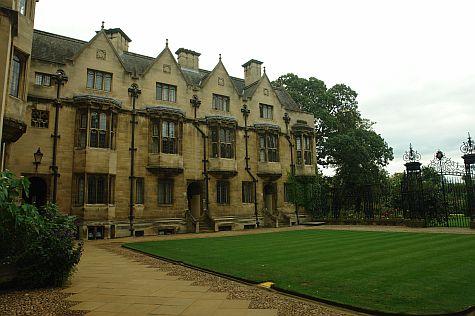 Back into the front quad and turning the other direction is an arch to the northwest.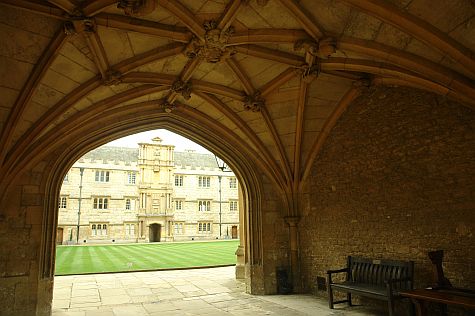 Through that northwest arch is the Fellows Quad.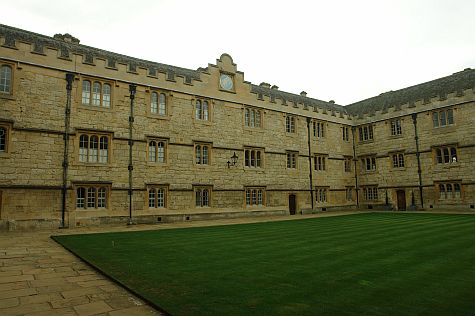 Exiting Merton College out the north gate to the street, the spires of the chapel rise.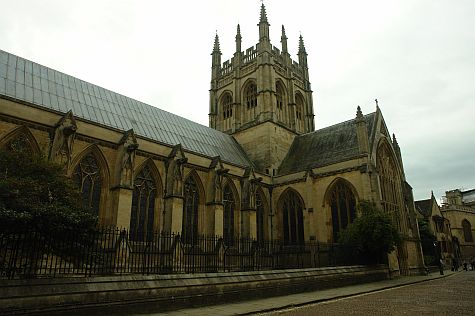 Continuing the work north, University College wasn't welcoming to visitors. On the other side of High Street is All Souls College.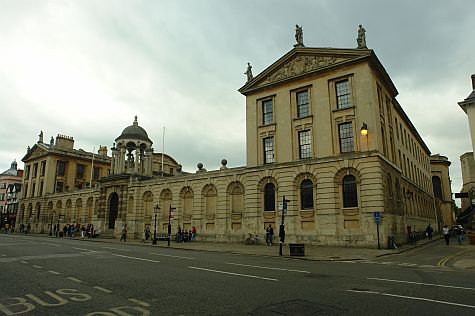 Catte Street leads into the buildings in the middle part of the campus.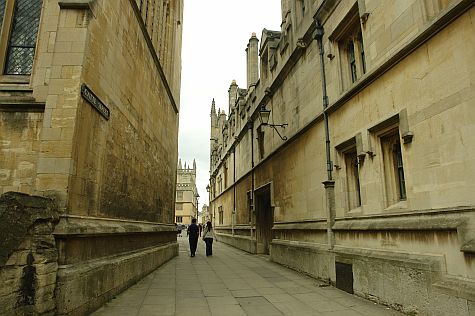 Just north of High Street is a cafe with a unique theme: Vaults and Gardens.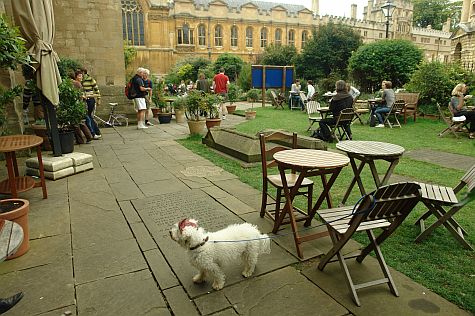 On a nice fall British day, having tea with friends and family, patrons of the cafe don't seem to be bothered that they're relaxing in a cemetery.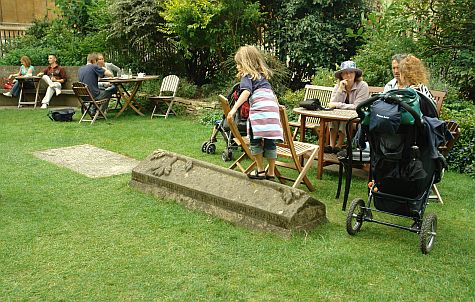 Continuing north is Radcliffe Camera, a popular landmark for tourists.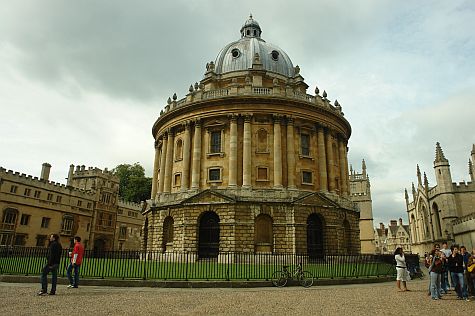 North and east, is Hertford Bridge, called Bridge of Sighs, reminiscent of a similar structure in Venice.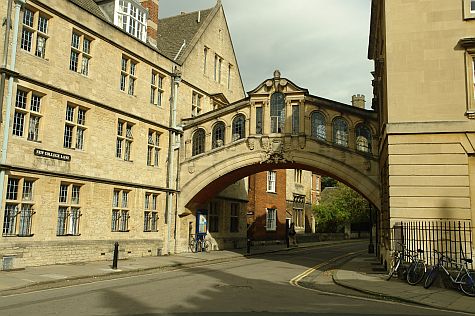 Tourists are directed to walk down St. Helen's Passage, to see behind the buildings of Hertford College.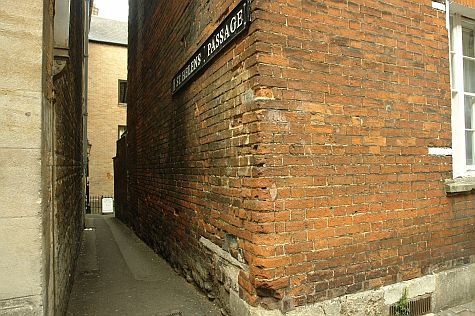 At the end of the passage is a tavern, at Bath Place. The high wall dates back to the Roman era.
Back out to New College Lane, the Roman wall is integrated into the college buildings.
To the north and west were the last landmarks for me for the day: the Bodleian Library and the Sheldonian Theatre.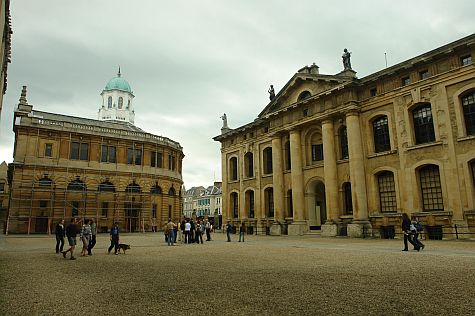 There's many more colleges at Oxford, so many more than could be seen in an afternoon. Before the sun set, I was back in my room at St. Anne's College to sleep early, catching up on jet lag.