The plan for a London-Oxford-Hull research trip turned into a London-Oxford-London-Hull routing, albeit fruitful.
There can be a difference between vacation photos and travel photos.  Seven days in the UK in five cities wasn't a leisurely plan, and business called for a few more train rides than originally planned.  For a coordinated series of research meetings, I arrived at Heathrow from Finland, and Gary arrived almost the same time from the U.S.  We took the tube to
Waterloo station
, and dragged our luggage to our hotel along the scenic
South Bank
of the Thames, seeing
Westminister Abbey
across the river.
Having already been away from home for week, I craved Chinese cuisine.  We rode the tube to Piccadilly Circus, and wandered to find Chinatown on Gerrard Street — an easy street to remember, since the Chinatown at home bears the same name.

With the history of the Tavistock Institute at top of mind, we rode the tube up to Swiss Cottage to look at the Tavistock Clinic.  The Institute and Clinic used to be colocated, but are now independent entities.  On a late Sunday evening, the facilities were closed.
As a change from riding the London underground, we decided to return to the hotel on a double decker bus to see more of the city.  We rode from Swiss Cottage on a path including Wellington Road, to Victoria Station.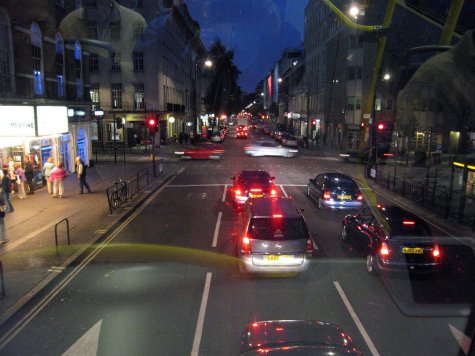 The next day, I acted as scribe while Gary conducted an interview with Sir Richard Bowlby, on the ties between the research between by John Bowlby and cybernetics.  Upon learning that the Bowlby archives are at the Wellcome Library, Gary and I decided to change our travel plans to reroute back through London for one day.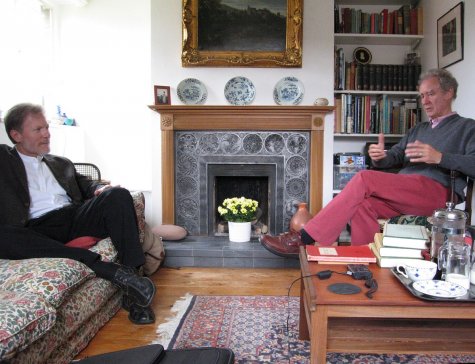 Accommodating a tight schedule, Dav and LJ met us at Paddington Station a few hours before we caught the train to Oxford.  LJ found a pub and then a restaurant nearby, after consulting Internet reviews on her mobile phone. Continue reading "2009/08/30-09/05 London-Oxford-London-Hull-York"