The soy ice cream at King's Cafe and shwarma at Ghazale remind us that Toronto operates nearly 24 hours per day — in some neighbourhoods.
I first starting living in downtown Toronto in 1976, so I sometimes forget that other people haven't been around the city as much as I have. After a long day of work on Friday — when I hadn't left the house — I suggested that we might go out for dessert. Diana, Ryan and Eric were home, and Terra was visiting.
Upon getting stuck in the traffic congestion on Queen Street West, I decided that we would try King's Cafe in Kensington Market. A major feature of King's is that they're vegan. Non-dairy desserts are notoriously difficult to find. We arrived while they were closing up, and they let us in just for dessert.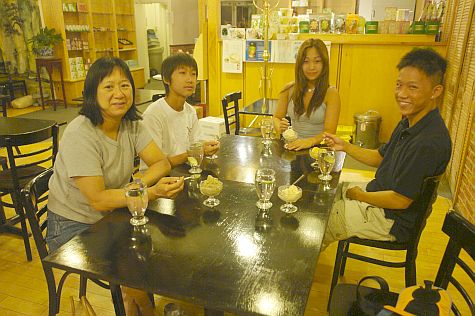 Continue reading "2007/06/29 Soy ice cream in Kensington; shwarma in the Annex"