I first starting living in downtown Toronto in 1976, so I sometimes forget that other people haven't been around the city as much as I have. After a long day of work on Friday — when I hadn't left the house — I suggested that we might go out for dessert. Diana, Ryan and Eric were home, and Terra was visiting.
Upon getting stuck in the traffic congestion on Queen Street West, I decided that we would try King's Cafe in Kensington Market. A major feature of King's is that they're vegan. Non-dairy desserts are notoriously difficult to find. We arrived while they were closing up, and they let us in just for dessert.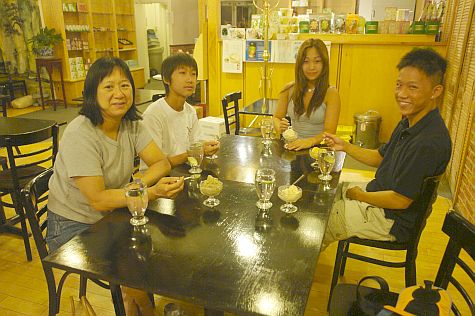 We tried the ginger soy ice cream (not recommended), the green tea soy ice cream (good) and the almond soy ice cream (recommended).
Since the weather was wonderful, I suggested that we continue our night out by going up to the Annex. As we were walking by Ghazale, Eric decided that he wanted to try out the shwarma. Ryan wanted the butter beans.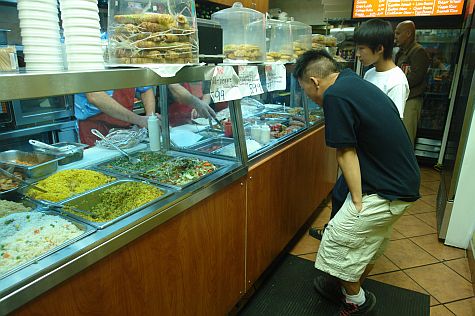 As we continued walking around the Annex, the discussion turned to how — at least in this part of town — the city operates nearly 24 hours per day. This is a small luxury that we enjoy, in a lifestyle like New York City.