A 3-day stay in Helsinki is really short for me, with just enough time for meetings, and then evenings with friends.
Continuing my round-the-world trip from Toronto to Tokyo to Beijing, I was in Helsinki for my shortest stay ever: 3 days. I'm often stayed in the west suburb of Espoo, but a short stay with a large potential for jet lag made
an apartment in town
more practical. In the city centre, it's a close walk to the subway and bus station
at Kamppi
. There's always something happening on the plaza.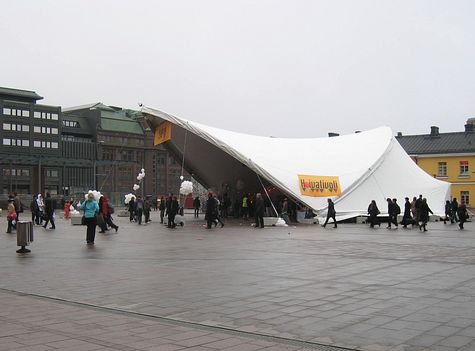 On this day, there was a carnival. A magician would do tricks for you.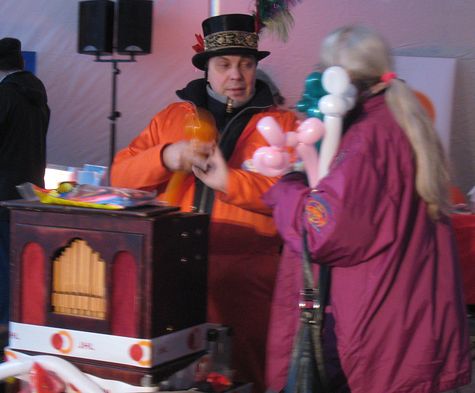 Old and young lined up to win prizes at putting.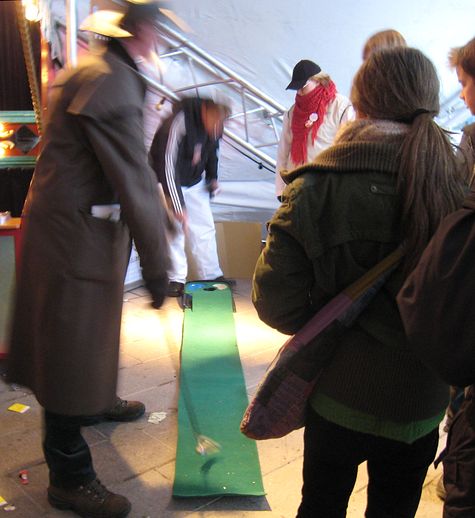 I don't often ride the metro in Helsinki because it doesn't run to the suburbs. In town, though, it's quick, and I can charge the fare on my mobile phone to run down the prepayments that I accumulate every 6 months to keep my phone number active.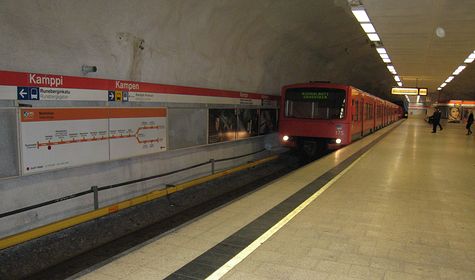 One stop west is Ruoholahti. This area is near the sea, on the southwest side of the city. Continue reading "2008/03/14 Kamppi to Ruoholahti, Helsinki centre"