In Murray Hill, there's a broad range of restaurant choices, including Israeli and Korean food.
Since I travel a lot, I have lot of opportunities for meals on an expense account. I rarely approach the daily expense limits, though, because I prefer Asian and ethnic cuisines over European and western food. In New York, the variety of choice is huge. I like the choice of restaurants in the
Murray Hill area
.
One discovery that I really enjoyed was Olympic Pita, on West 38th Street. I visited Israel in the late 1990s, so I know what the food should be like. Olympic Pita makes its own pita and laffa — a bread that I hadn't previously tried — in an oven at the front of the store. The laffa is brought hot to the table as stacks of bread 12 inches in diameter.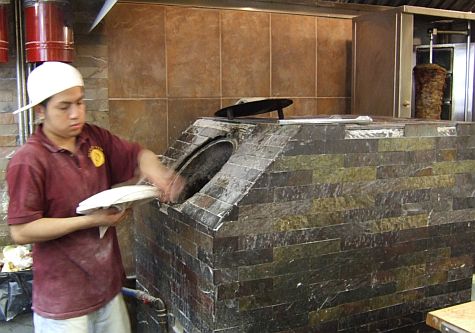 Waitresses invite guests to help themselves from salads and pickles at the garnish bar. I ordered a falafel sandwich, and declined to have french fries stuffed into the middle. Even then, the portion was huge.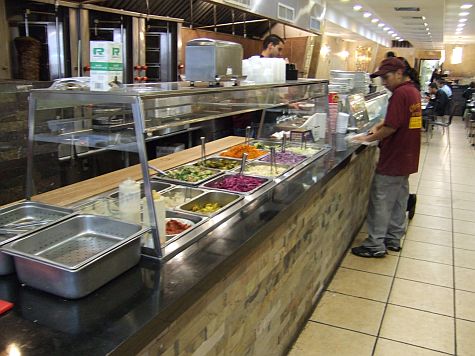 Continue reading "2007/08/23 Israeli and Korean restaurants in NYC"