Since I travel a lot, I have lot of opportunities for meals on an expense account. I rarely approach the daily expense limits, though, because I prefer Asian and ethnic cuisines over European and western food. In New York, the variety of choice is huge. I like the choice of restaurants in the
Murray Hill area
.
One discovery that I really enjoyed was Olympic Pita, on West 38th Street. I visited Israel in the late 1990s, so I know what the food should be like. Olympic Pita makes its own pita and laffa — a bread that I hadn't previously tried — in an oven at the front of the store. The laffa is brought hot to the table as stacks of bread 12 inches in diameter.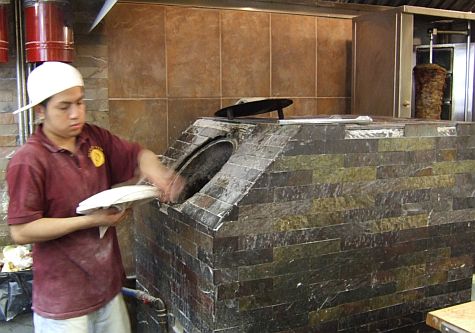 Waitresses invite guests to help themselves from salads and pickles at the garnish bar. I ordered a falafel sandwich, and declined to have french fries stuffed into the middle. Even then, the portion was huge.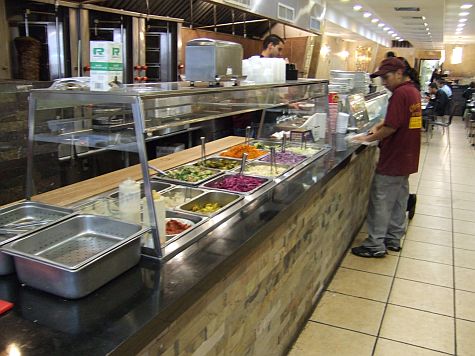 In the evening, I walked down to 32nd Street, where there's a dense block of Korean restaurants. Lots of places advertise BBQ beef, and I was thinking about having pork bone soup. Many of the restaurants seemed too grand for my dining alone.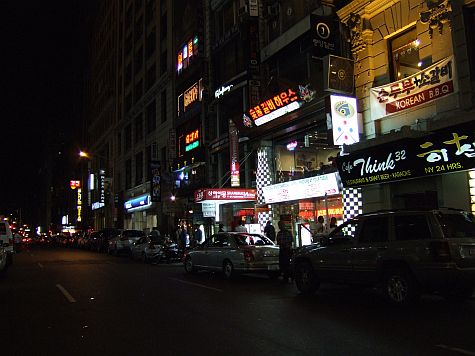 Mandoo Bar seemed more modest. It's a narrow storefront, decorated in a hip style, with rows of tables and benches. I ordered some mandoo dumplings, and japchae. There were large posters overhead of people who I assume were the managers of the store — definitely a young group. The waiters and waitresses were young. However, in charge of the preparation of mandoo in the front window was a woman who wasn't as young … and maybe someone's mother!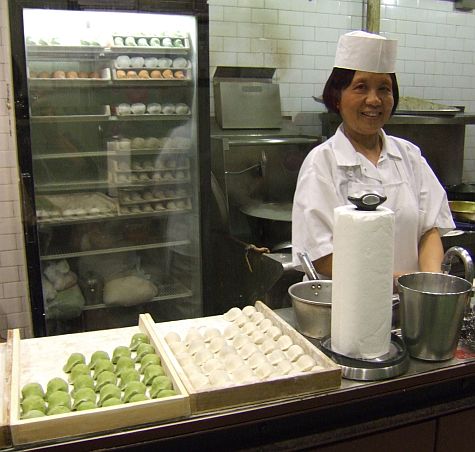 In my long career of business travel, I've spent relatively little time in Manhattan. My impression is that farther north of Times Square, the restaurants are more expensive and less diverse. I'll try to get into hotels in this part of the city when I return.