Chinatown is centrally located in Washington, and a short walk down to the federal buildings and the Canadian Embassy.
If I have a choice of hotel locations when I'm on business travel, I prefer one next to a Chinese "duck hanging in the window" rice-and-noodles joint. The menu is predictable, and these places survive on repeat business. In Washington, DC, one of the corporate negotiated hotels happens to be next to
Chinatown
, and a key
Metrorail station at Gallery Place
. I took the subway from the airport. Coming up from the subway platform, it seems as though the station designers took the Chinese neighbourhood theme seriously.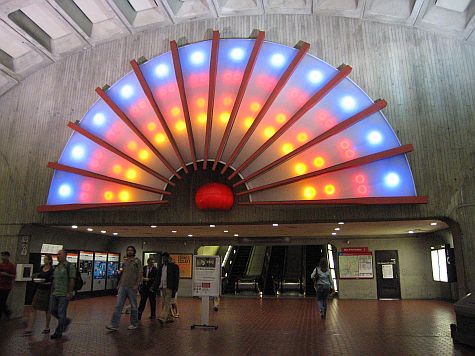 Chinatown in DC isn't more than a few blocks long. There's probably fewer than ten Chinese restaurants there.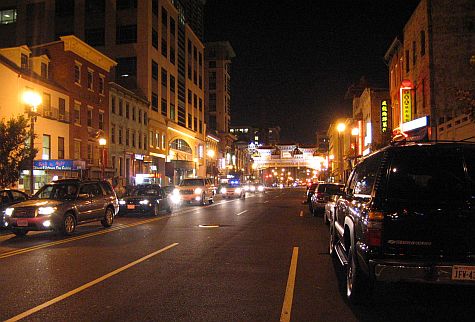 Continue reading "2007/10/17 Chinatown to Canadian Embassy, Washington, DC"