Washington, Iowa; Fairfield, Iowa; Cedar Rapids, Iowa; Toronto, Ontario
Twice As Nice 5 Concrete Edition:
B-boy 2 vs. 2 footwork battle @JimmySimpsonRC, concrete floor of the skating rink on warm summer evening.  Children and families observing the action.  (Twice as Nice 5 Concrete Edition, Jimmy Simpson Recreation Centre, Riverside, Toronto, Ontario) 201610819 Read more... (792 words, 14 images, estimated 3:10 mins reading time)
daviding August 31st, 2016
Posted In: moments
Tags: cid, dairy bar, geo:lat=41.29360513805402, geo:lon=-91.70606125566405, geotagged, hyvee, Toronto, washington
If I have a choice of hotel locations when I'm on business travel, I prefer one next to a Chinese "duck hanging in the window" rice-and-noodles joint. The menu is predictable, and these places survive on repeat business. In Washington, DC, one of the corporate negotiated hotels happens to be next to Chinatown, and a key Metrorail station at Gallery Place. I took the subway from the airport. Coming up from the subway platform, it seems as though the station designers took the Chinese neighbourhood theme seriously.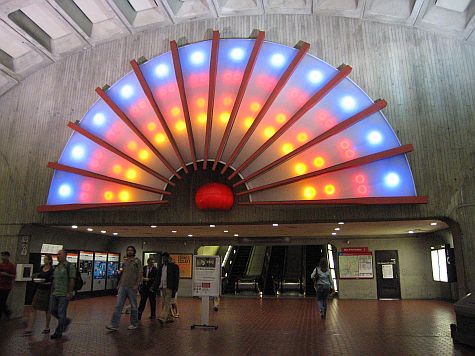 Chinatown in DC isn't more than a few blocks long. There's probably fewer than ten Chinese restaurants there.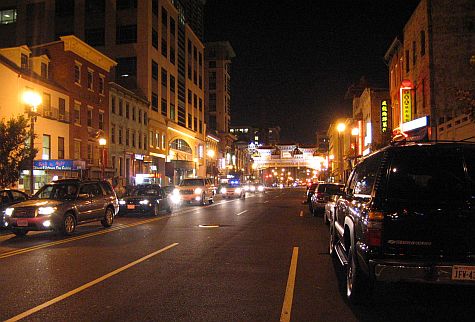 Read more... (445 words, 14 images, estimated 1:47 mins reading time)
daviding October 18th, 2007
Posted In: travel
Tags: 7th street ne, canadian embassy, chinatown, dc, gallery place, national portrait gallery, washington
Since my territory in the day job is North America, it seems that I'm assigned to a different city every two months. In addition, with corporate-negotiated rates, the chosen hotel is sometimes in unobvious locations. For October, I spent a few days in the Adams Morgan district of Washington, DC. The General George McClelland statue is at the intersection of Connecticut Avenue NW and Columbia Road NW.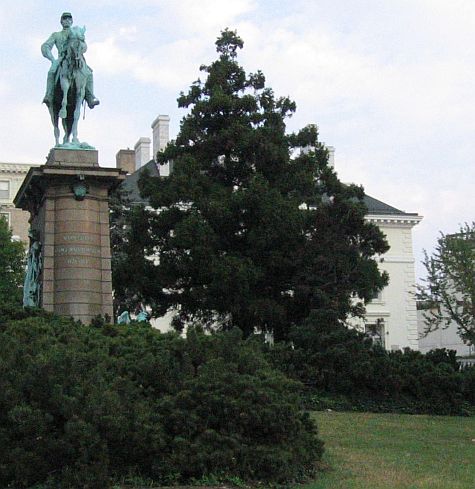 The area has a lot of embassies. Walking north up Connecticut Avenue NW, there's a bridge spanning a ravine.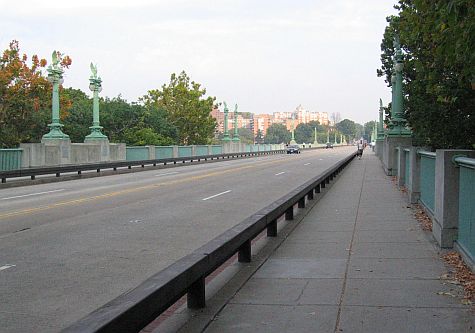 Read more... (269 words, 10 images, estimated 1:05 mins reading time)
daviding October 10th, 2007
Posted In: travel
Tags: adams morgan, connecticut avenue, dc, dupont circle, george mcclelland, kalorama, rock creek park, taxation without representation, washington