I discovered that the fastest way from the south beaches and LAX airport up to Hollywood during rush hour — avoiding the freeways — is along
La Cienega Boulevard
. This speeds through
Ladera Heights
, where I'm always intrigued by the sight of "
nodding donkeys
", pumping oil in the heart of the Los Angeles area.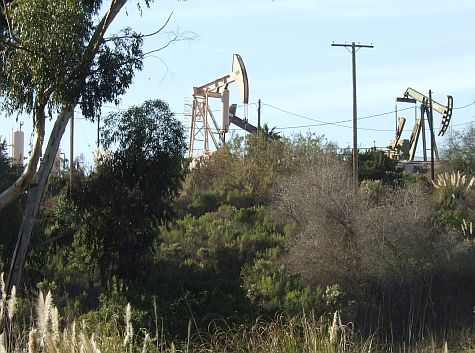 My brother Ben reminded me that the nodding donkeys were part of the location filming for L.A. Confidential. I stopped to take this snapshot by pulling into the Kenneth Hahn Recreation Area. Turning around, there's a pond, and further on, playing fields.
After a business meeting and lunch with Ben in Burbank, I headed to the airport. I thought that I had this trip fairly well planned out, but when I arrived at the airport, I discovered my fatigue from the following week. The check-in agent couldn't find my reservation. When I pulled out the printed itinerary, it showed that I had booked the flight for Tuesday, not Thursday! I had booked the flight online myself, and had done it wrong. The 3 p.m. flight was already overbooked by 14 seats, so the agent put me on the 10 p.m. flight. It's a red eye (overnight) flight, but he was kind enough to not charge me for the change to the reservation.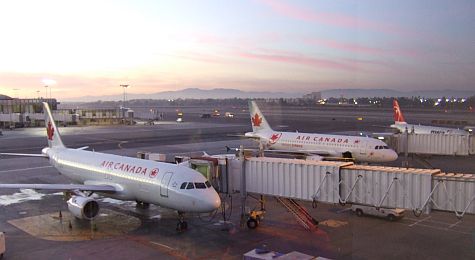 Thus, it was 7 hours in the Maple Leaf Lounge at LAX. I did get 7 hours of laptop time, so I caught up on reviewing papers from students in Finland.