I stopped to see the nodding donkeys by the Kenneth Hahn Recreation Area, and later discovered that I had misbooked a flight home.
I discovered that the fastest way from the south beaches and LAX airport up to Hollywood during rush hour — avoiding the freeways — is along
La Cienega Boulevard
. This speeds through
Ladera Heights
, where I'm always intrigued by the sight of "
nodding donkeys
", pumping oil in the heart of the Los Angeles area.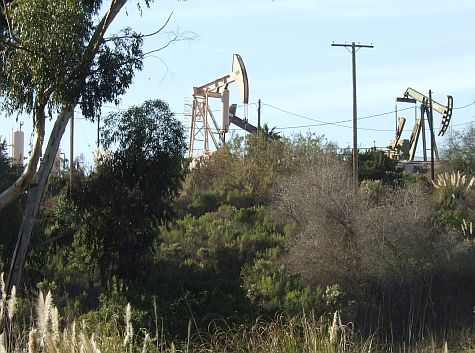 Continue reading "2006/12/14 Nodding donkeys in Ladera Heights, misbooked flight"