Both the
Tokyo Institute of Technology
and the
Shibaura Institute of Technology
are on the west side of the city. As a base for both, Yoshi suggested that business-style hotels were reasonably priced in the
Tamachi
area. He recommended the
Hotel Villa Fontaine Mita
. The reception area is on the ground floor of the office tower, but the rooms are up on the top floors.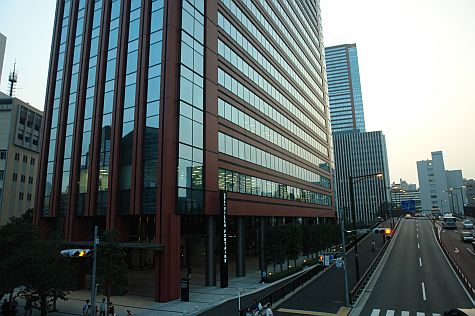 The hotel serves a continental breakfast in the lobby in the mornings, but doesn't have a restaurant. As an amenity for travellers, coin-operated laundry facilities are available. The four floors of rooms all have exterior window views, and the corridors are open around a central courtyard.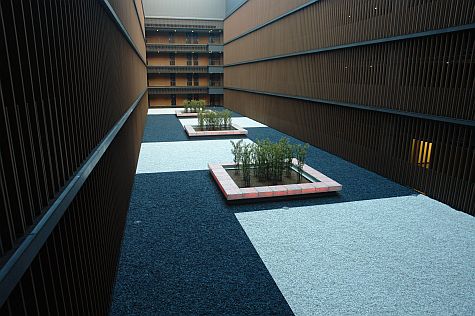 The view to the northwest overlooks rail lines that stop at Tamachi station.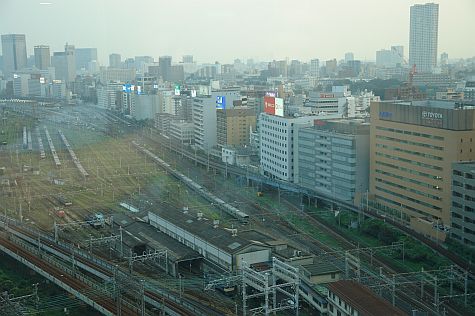 Across the street from the hotel is another office tower, with a mall in the basement. In addition to several restaurants, there's a Daimaru Peacock supermarket.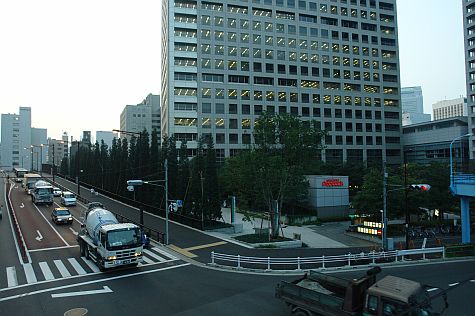 This store was much like we would expect in North America. There was a good variety of produce.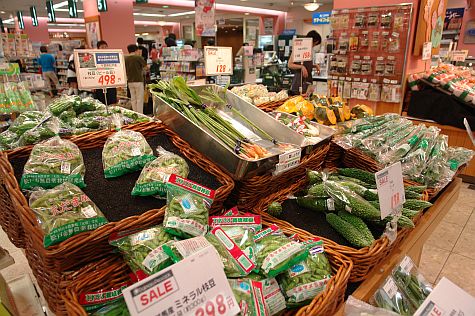 Ready-to-serve foods are as popular with urban Japanese as suburban Americans, and the selection is typically local.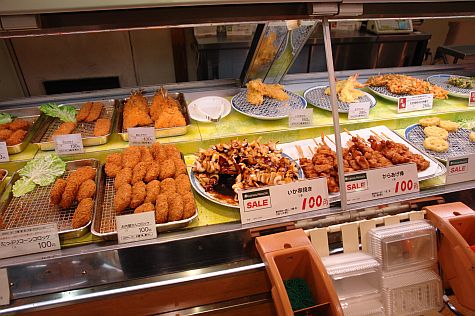 The hotel provided maps pointing out local restaurants, so we walked over two blocks. On the plaza east of Tamachi station was a choice of four or five restaurants. We chose the beef bowl restaurant, dropping our coins in the machine outside to buy tickets.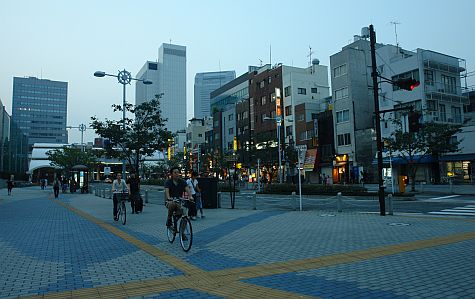 The next morning, we returned to the station area, and noted the bicycle parking area underground. A woman came by, and walked her bicycle downstairs.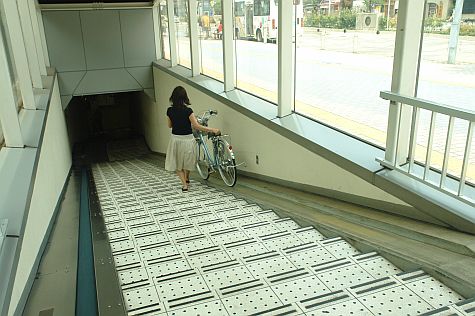 As an aid to parking bicycles downstairs, there's a conveyor belt to help carry the bikes up to ground level.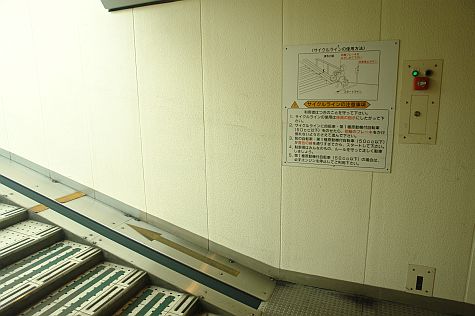 The conveyor belt resolves the effort associated with a common chore. Bicycling to the rail station saves time, and underground parking ensures protection against the weather, while conserving street space.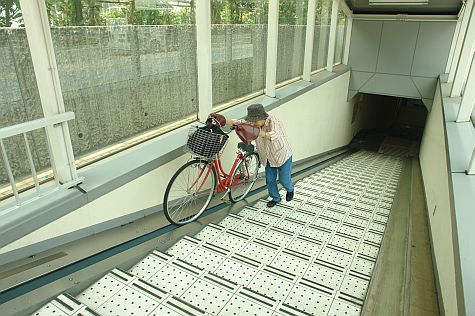 More restaurants and stores are on the other side of the Shibaura rail station. There are multiple entrances to the Mita subway station, as the Asakusa and Mita lines cross near each other. The walk from rail station to the Mita subway line seemed to take 10 minutes underground.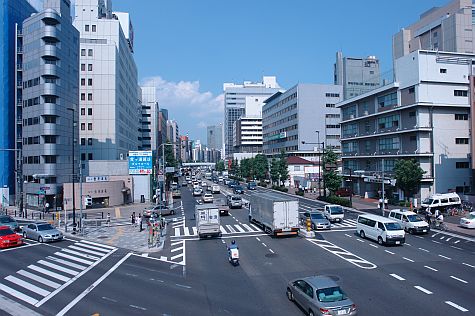 The Tamachi area doesn't cater to tourists, but has all of the basic amenities for a business traveller. With good transit connections, it's a reasonable location for hopping on westbound trains and subway for the morning commute.