I remember Uncle Harry's wedding — I must have been under 10 years of age — so it was an occasion when his youngest, Selene, was married to Dennis. Their ceremony at the
Church of the Blessed Sacrament
was well attended by friends and family of both the bride and groom.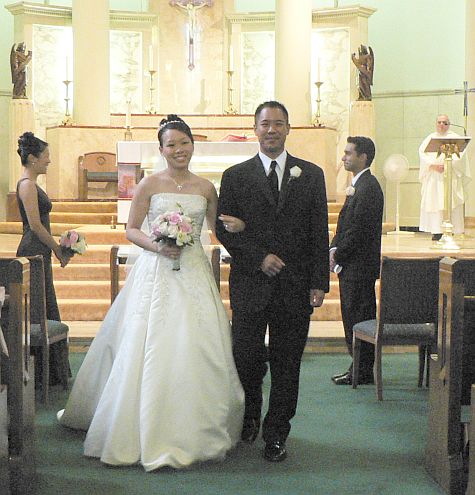 Weddings are rare occasions to get the extended family together. After the crowd had cleared a bit, we got a chance to speak with the bride and groom.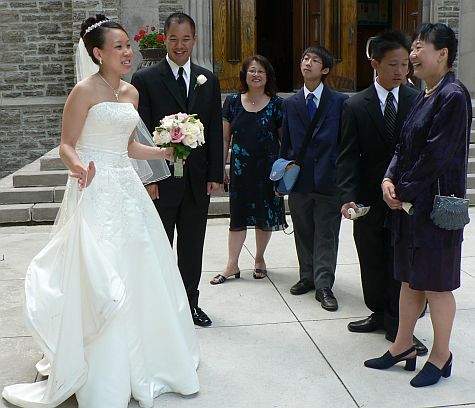 While each of the Ings have not had huge families, we do seem to have a pattern of families with more than the average 1.52 children per woman for Canada. We reminded Eric that in a childhood visit to Palo Alto, we had met with Selene's older brother Doug, with his newlywed wife Winnie. Winnie's father must be happy to see his grandkids growing up.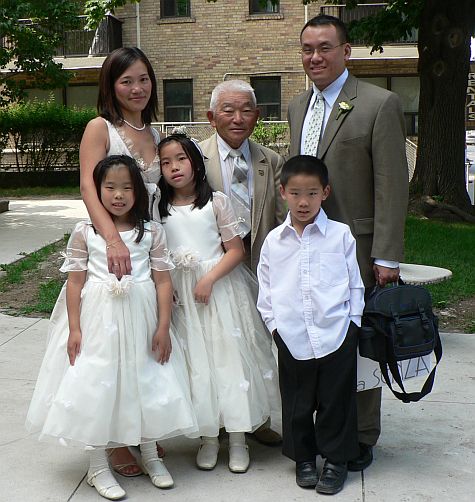 The last to marry in my generation are Pearl's daughters. They're all still eligible … so we're wondering who will be next in line for a wedding.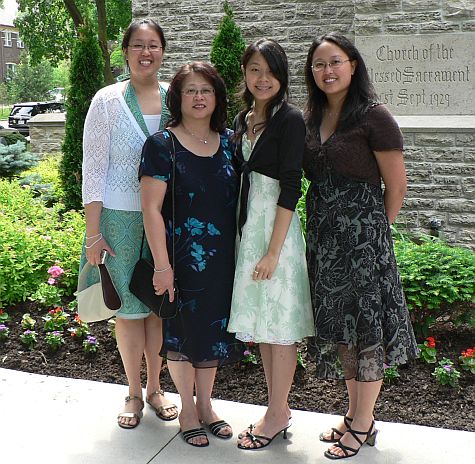 Some of our sons are technically at marrying age — Adam was still in China at the date of this wedding — but we're not expecting betrothals in the immediate future.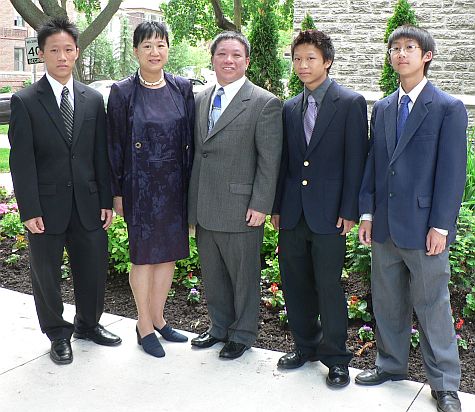 The reception was held at the Pearl Harbourfront Chinese Restaurant, a more upscale venue than the traditional Chinese restaurant.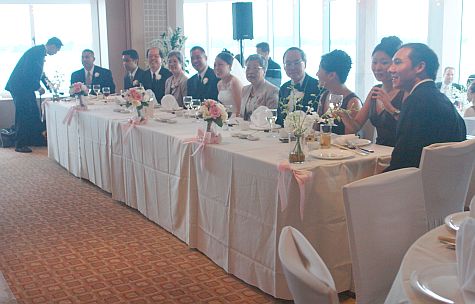 It seems that Dennis' family is big into sweets, so there was a wide selection of desserts after dancing.