The Tokyo International Forum is large conference centre built in a modern style, with a swooping glass shell shaped like a ship. The conference halls are on the ground floor, down the escalator.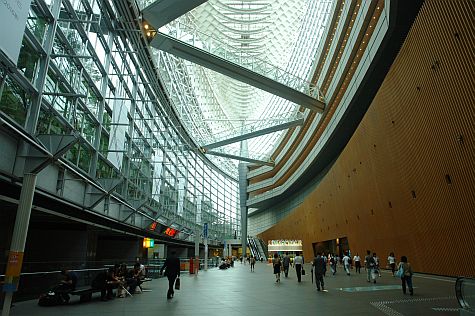 There's an information booth with some great tourist maps available. The floor of the conference centre has directions so that you don't get lost.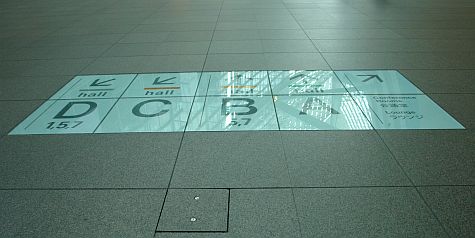 Outside, the west plaza has overhead bridges to another tower. The trees have grown in nicely in the decade that the building has been there.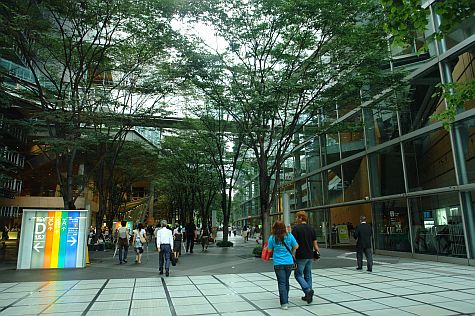 It doesn't take much to entertain kids. This group was running up to the white boulder and jumping up to get on top. Some boys were taller than others, so they needed to lend the small ones a hand.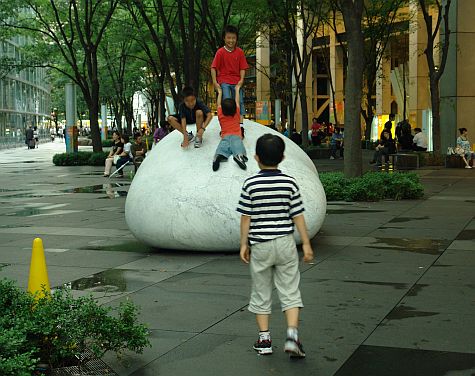 In Japan, there's a pattern of restaurants near railway tracks. We wandered around and peeked into a few, including some building under the tracks.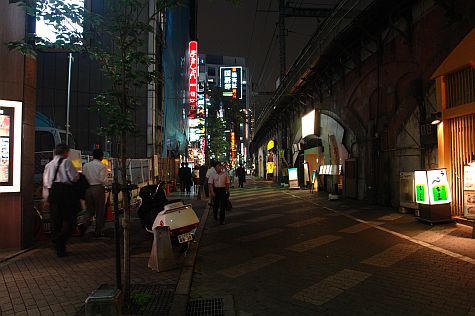 Still looking to increase the number of vegetables in our diet, I had noted from the Rough Guide:
Robata Honten1-3-8 Yurakucho, Chiyoda-ku 03/3591-1905. The delicious food at this rustic izakaya (look for the basket of veggies outside) is laid out in big plates for you to see – order what you fancy and the genial, kimono-clad owner will whisk it off to be prepared. Open evenings only. Hibiya Station. Moderate.
I didn't really expect to find the bowl of vegetables, but there it was.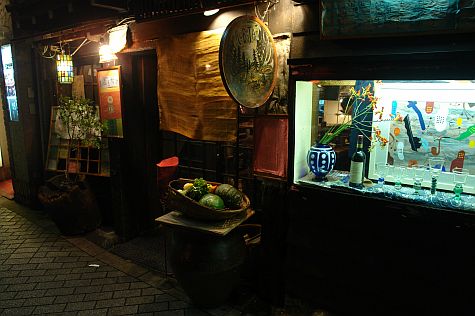 We walked in through the sliding door, and stepped into a dimly lit restaurant. The host spoke good English, and invited us in. We asked to see a menu, and he said that we could choose from that evening's choices. He described each of the dishes for us, and then ushered us to a table with benches immediately opposite the display. The cook behind the dishes ladled a few servings from the display into small pots, and warmed them up.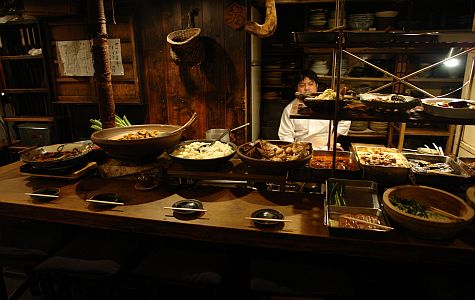 We ordered the asparagus with some smoked fish. For greens, we ordered spinach. An eggplant mixture looked good. All of these were served on a large platter. We also ordered some chicken stew that was served in a side bowl.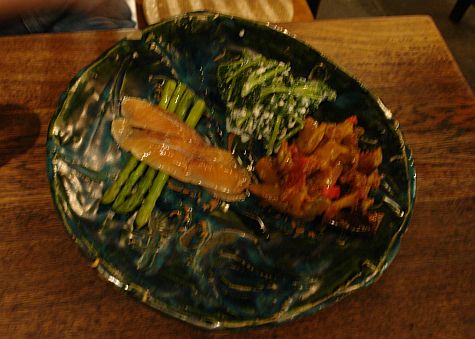 The asparagus and smoked fish were wonderful. The eggplant tasted familiar, and then the spinach had a familiar salty taste. Diana and I realized that this restaurant may be in Tokyo, but the style was French mediterranean. The eggplant dish was ratatouille! The white flecks in the spinach were feta cheese!
Our suspicions were confirmed at the dessert of petit fours. Diana tasted one first and declared it pistachio, so my allergies earned her the second one.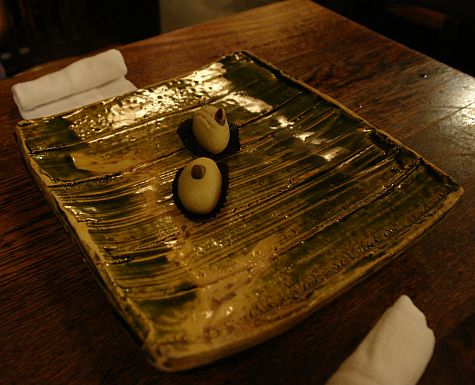 The dining experience was wonderful. We wanted a dinner with more vegetables, and we got carefully prepared food in a style not typically Japanese. The host was very gracious, and looked after us well. The restaurant accepts credit cards, and dinner cost us about $40 each, which is reasonable. For framing effects, though, we ate local Japanese cuisine for lunch and dinner every day for three weeks, and paid between $5 and $12 for every meal — except this one. It's not that we couldn't afford the meal, but we weren't expecting the bill to be that high in the absence of a printed menu. Maybe it's better than we didn't know, because it was a wonderful experience in Japan that we might have otherwise missed.
daviding July 30th, 2007
Posted In: travel