In my day job, I recommend in-person interviews, because they produce a richness of understanding not possible over the telephone.  On this engagement, we decided to visit interviewees in Windsor as a day trip.  On a prior gig in Detroit, I had flown to Windsor and driven across the border.  For this day trip, the travel by
Via Rail
was practical. I arrived at
the platform at Union Station
with 5 minutes to spare.  Nancy was already there, and Stephen arrived one minute before the train departed.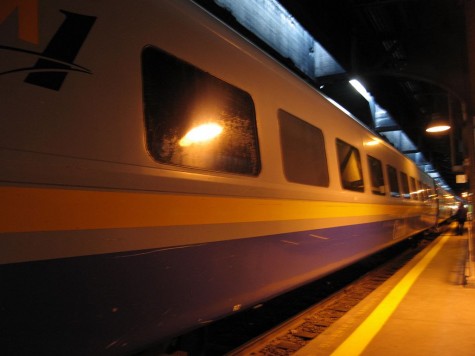 With a schedule to pick up the train from Oshawa through Toronto to Windsor, Stephen got caught in a traffic at the shift change at the General Motors plant.  Having missed the Via Rail train, he was told that he could catch the later GO Train from Oshawa to Windsor, and arrive at Union Station before the train left.  The voyage outbound from Toronto was considerably less stressful.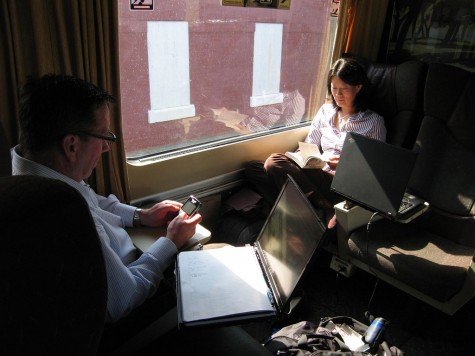 I prefer travelling by train over flying.  The stress is lower.  It's too bad rail travel isn't a practical alternative to most destinations.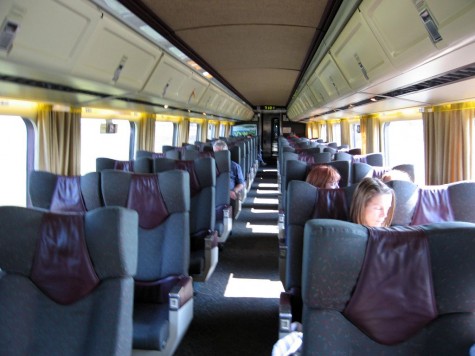 The rail route through southern Ontario sees a lot of farm land.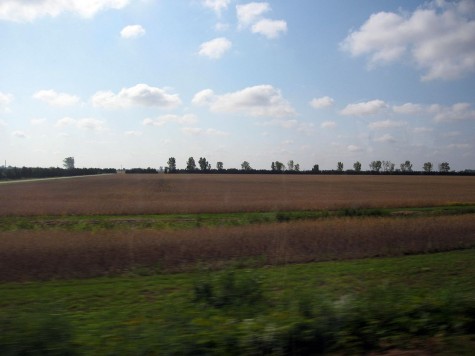 Read more... (472 words, 9 images, estimated 1:53 mins reading time)
Highway 401 is normally considered the direct freeway from Toronto to Windsor. The original Highway 2 ran through small towns north of Highway 401.  Approaching Windsor, Highway 2 lost its official designation in 1998.