To finish off the Sunday afternoon, Eric suggested the Xidan market, where locals, shop, and we then took the subway up to Wudaokou.
Before the Sunday afternoon was over, Eric suggested that we go to the
Xidan market
, where the locals shop. We hopped in a taxi, and jumped out in the traffic jam when we got close.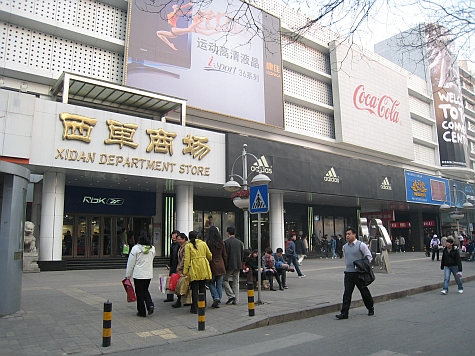 This isn't a market down small alleyways. It's large buildings on the wide streets characteristic of Beijing.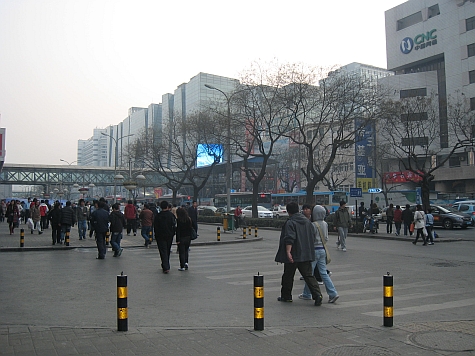 The buildings are multiple storeys high, with stalls across many merchandise categories. On the ground floor, selling candy can be high turnover and high profit.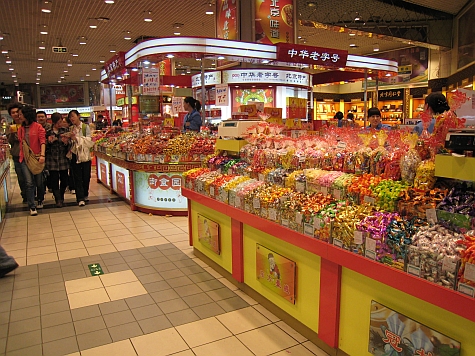 Upstairs, the stalls are less polished. Eric looked at some manicure sets, but decided he didn't really want to put out the cash.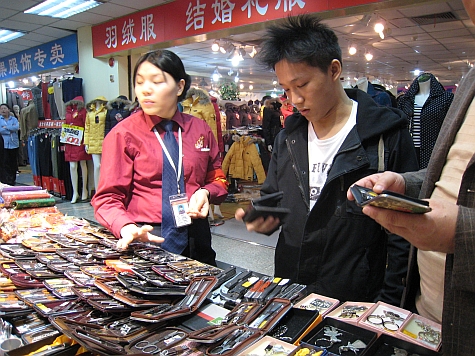 The stores specialize and have depth. Up another floor, here's one focused on watches. Continue reading "2008/03/09 Xidan Market, subway to Wudaokou, Beijing"