While most people shop on the Ginza for luxury goods, Diana and I were happy to buy fresh fruit and vegetables at Hanamasa.
The
Ginza
is famous for luxury shopping. Since I travel so much, it's not the luxuries that attract me. Almost a week into a 3-week trip in Japan, I was looking for the basics: more fruits and vegetables in my diet, and laundry facilities to freshen up a suitcase of clothes. Some detective work on the Internet suggested
Hanamasa
as a good place for groceries. Since we were staying in a hotel without cooking facilities, Diana and I bought veggies we could eat raw: tomatoes, peppers, cucumbers and carrots.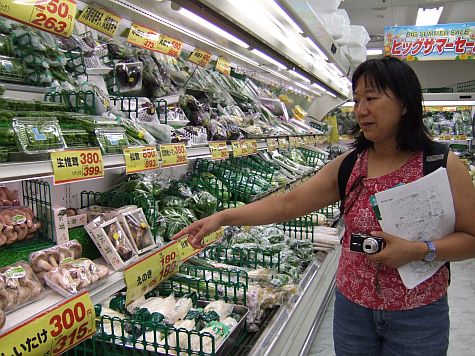 The vegetables and fruit were, of course, more expensive than in North America. The Hanamasa prices seemed reasonable, though, when compared to shopping in department store basements. We might have bought bananas, except that huge bunches were by a sign to not break them up. Plums and peaches were in season and probably local, so they were a better choice.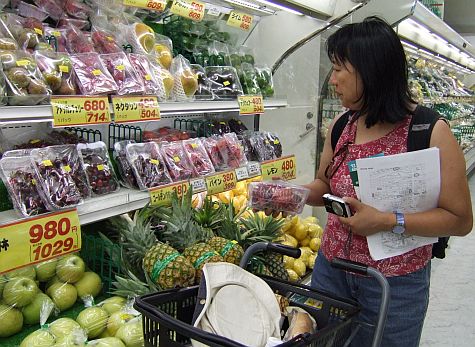 Continue reading "2007/07/28 Grocery shopping, Ginza"