Our first night in Tokyo coincided with the
Sumida River fireworks festival
.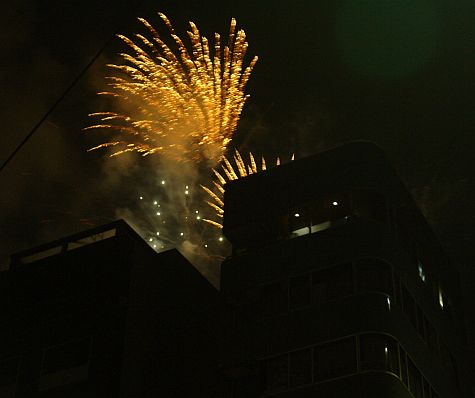 To get there, we had the challenge of figuring out the Tokyo subway system. There are two major subway companies, plus a number of other independent lines. One way to avoid having to figure out which line and the amount of the fare on each trip is to get a Passnet card. I first made the mistake of buying tickets from the wrong machine. The attendant at the gate gave us a refund, and showed us the one payment station that offers Passnet. With that, we made our first subway trip from the Higashi-Ginza to Asakusa.
Exiting the subway station, we tried to get closer to the waterfront by approaching the bridge. The crowds were dense, and police directed us to walk down the street, southbound. This unfortunately put us into a canyon of skyscrapers, so our views of the fireworks were almost completely obscured.
We looked for streets leading westward, farther away from the river, in the hopes of getting a view from farther back. We obviously weren't the only ones who were trying to do this, and all side streets were blocked with fireworks-watchers settled in for comfort.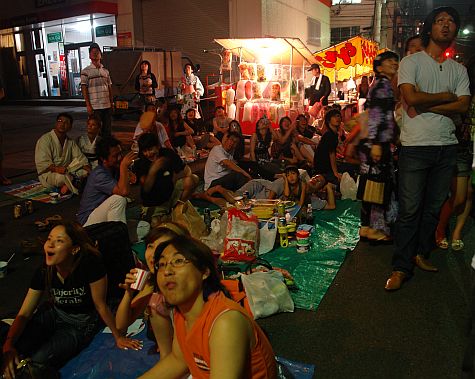 The evening was quite warm, and some young people came dressed in kimonos.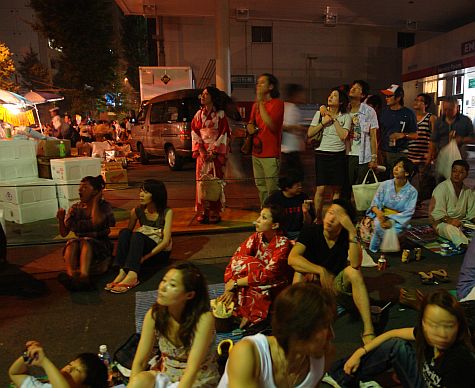 We could hear the boom of the fireworks clearly. Without a clear view, though, discretion suggested that we should leave before crowds would make subway access a problem. Returning to the Higashi-Ginza station, we walked west to see the lights of nighttime Tokyo.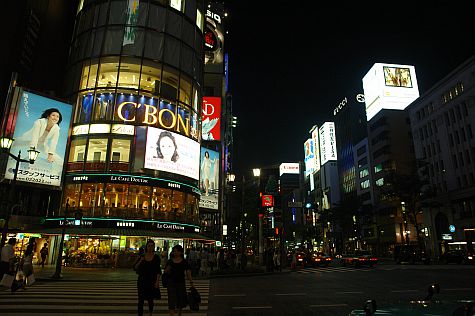 We turned south onto Chuo-dori. The stores were closed, but the lights still shone brightly.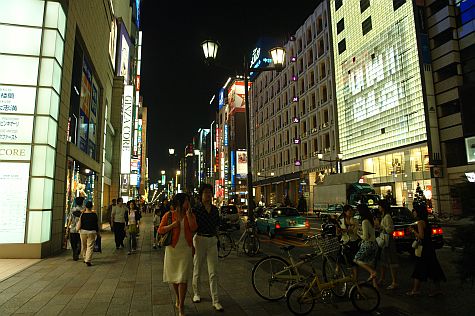 One major department store, Matsuzakaya, was only three blocks from our hotel.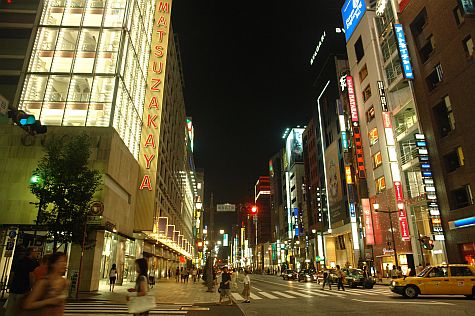 We don't usually get too excited by fireworks. We could see them in Toronto at the Festival of Fire, but usually don't go. Exploring a city is fun, though, and it may have been five or six years since Diana and I have had a vacation together.