Gary lectured in the
Master's class at Stadia
. Since we were nearby, we took Ritva's invitation to take a look at the cars design and built by the automotive class.
The City Cab is new this year. On this day, the dash had been pulled apart, as they were working on the electronics. The student was explaining the complexity of the electrical wiring in the car, because it's essentially done by a single individual, and the one-of-a-kind design doesn't really encourage documentation of every detail
Stadia has been successful in previous years' competitions with the Formula engineering car, and has gradually evolved the design. The tradeoffs of wheel size and tire weight were key changes this year.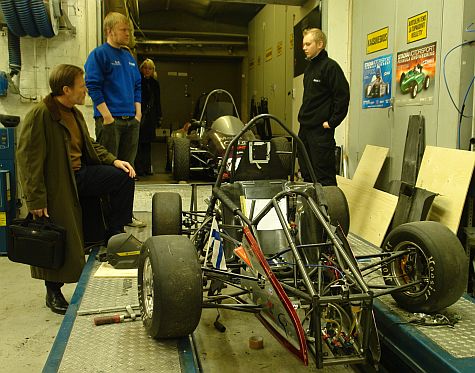 Since Gary and Teri were in Helsinki for only 4 days, I took them on a little walking tour of some sites in the city centre. I had been outside the Rock Church last summer, but haven't been inside the building since 1979 on a student tour.
Kiasma, the Museum of Contemporary Art is one of my favourite places. On my first visit, I was watching a documentary on the architect, Steven Holl, on phenomenology and the philosophy of perception. The arc of the ramp upwards is an interesting experience.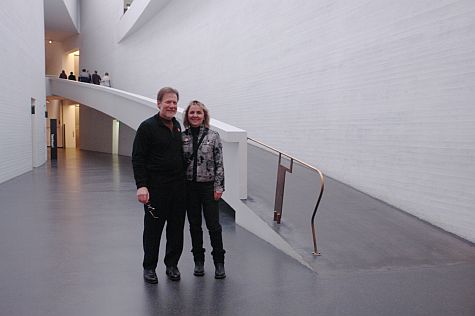 We started on the third floor, and worked our way down through the museum. Here's the view from top, down.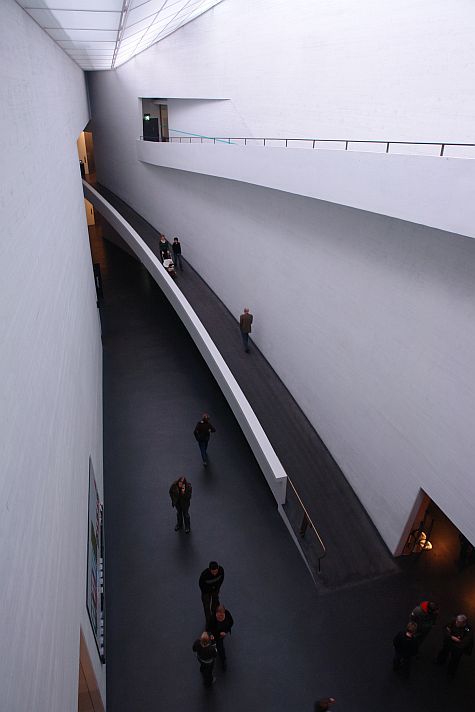 My prior trips to Kiasma have been entirely enjoyable, but this visit was disappointing. The featured exhibits on landscapes didn't involve me, as had some of the prior works that I had seen.
We wandered in and out of a number of downtown restaurants looking for dinner, and happened to find the Pikku-Nepal restaurant, where I had come on one of my early visits to Helsinki. I got Teri's story about the visit to the NTL, that I had previous heard from Gary … but Teri was a subject of the workshop, whereas Gary was more of an observer.