On our third — and last — day in the Kyoto area, Diana and I went to see the rock garden at
Ryoan-ji
, the famous Zen Buddhist temple.
The placement is such that, from any angle, all of the rocks can not be simultaneously seen. At least one rock will always be hidden behind another.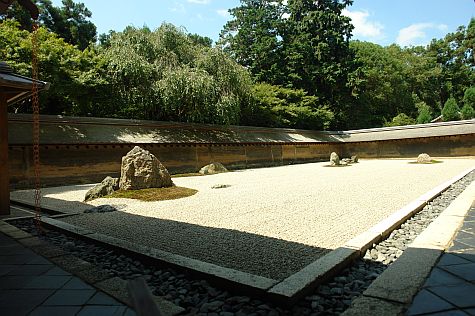 The image is famous, but the reality is that visitors are not allowed off the veranda, so that the gravel is not disturbed. Unfortunately, with the rock garden enclosed on three sides by walls, only the south overlook is available.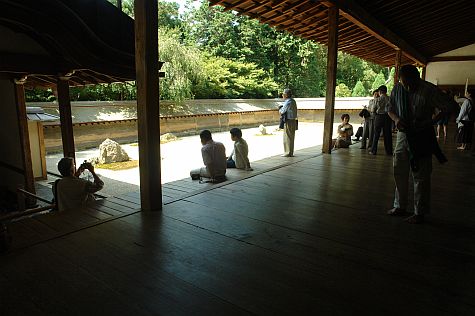 Inside, there's not much to see. At the entry, there's a set of screens.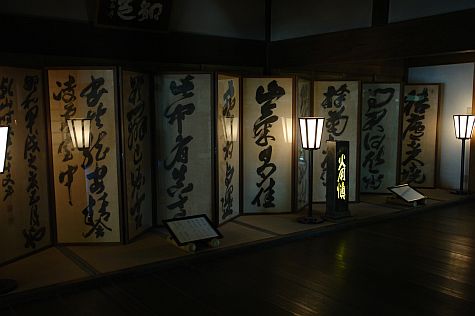 The west porch has a connecting bridge to a private area.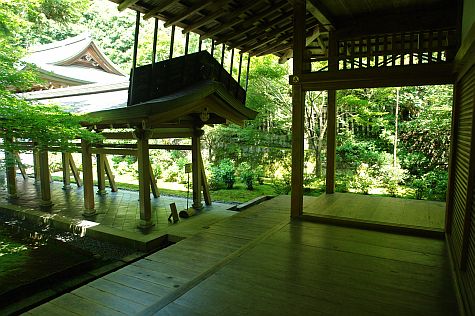 On the north side of the building, there's a small water basin.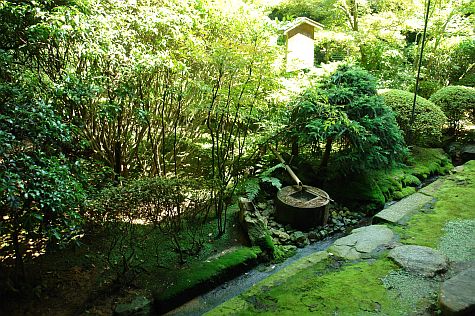 South of the rock garden is a large pond.
Looking westward over the pond, we saw a bridge.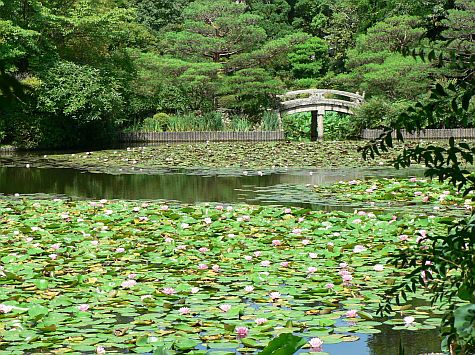 Walking around and over the bridge, there's the torii symbolizing Shinto.
We were amused by the stones dressed with aprons under the protection of a shed. In Shinto, everything is sacred, including stones.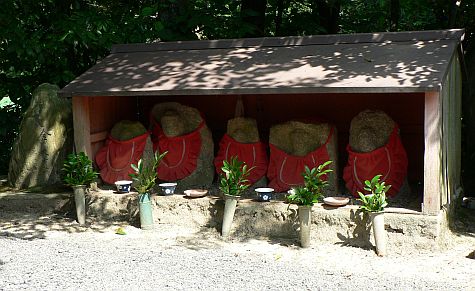 Even within a Zen Buddhist temple, there's a Shinto shrine.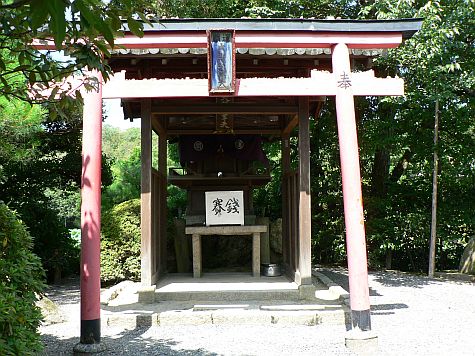 The grounds are well groomed, and the shade from overhanging trees was a relief on another hot and humid day.
Diana liked the support struts provided for many trees.
Ryoan-ji is up in the northwest hills of Kyoto. The bus stops in front of Ritsumeikan University, with a ten-minute walk west to the temple. There are other famous temples nearby, that we didn't get to see with only three days in Kyoto.