Probably the most exhausting site that we encountered in Japan was
Nijo Castle
. The grounds are huge. At midday, the humidity was swampy and sun was relentless. After entering the exterior walls from the street to the east, there's an internal wall. Turning to the south and walking around, we see
Karamon Gate
.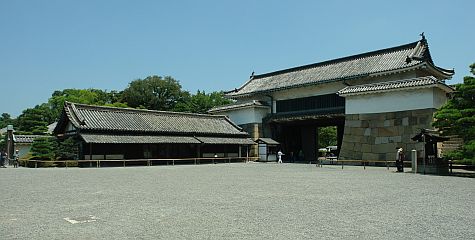 Beyond Karamon gate is Ninomaru Palace. It's a network of six buildings with buffered access to the core rooms where the emperor resided.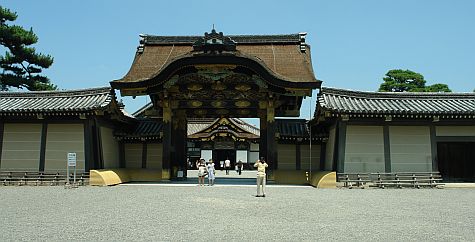 The floors in Ninomaru Palace squeak. The nightingale floors are designed to make noise as a person — potentially an intruder — walks across them.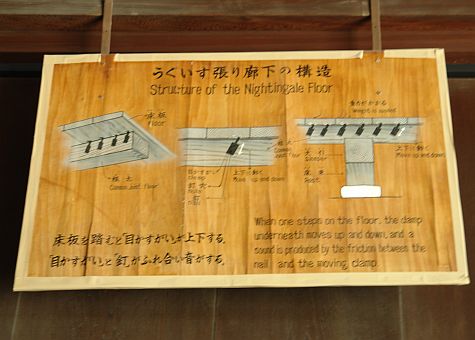 Photography is not permitted inside the palace, but an exterior courtyard gives some idea about the linkages between one building and the next.
Each building is shaped as a square, in a staggered alignment. I could imagine guards defending the emperor, with narrow hallways between rooms set up as fallback points.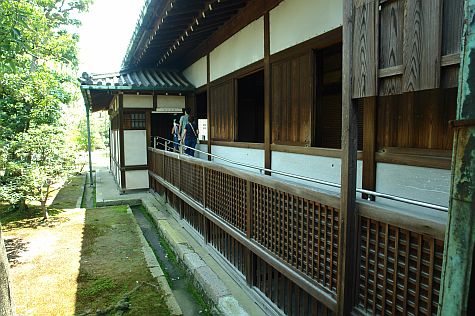 Outside the west side of Ninomaru Palace is a garden, including a pond.
Continuing to walk north, a bridge extends to a west gate through the interior wall.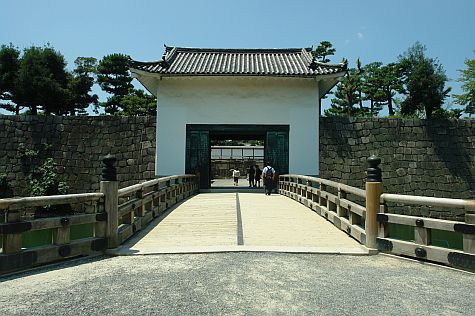 The moat might have been swimmable to invaders, but climbing the wall would probably have been difficult.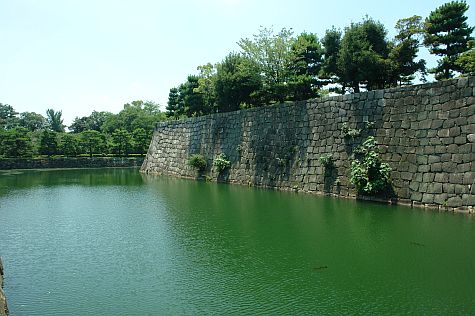 Going through the gate reveals the thickness of the walls.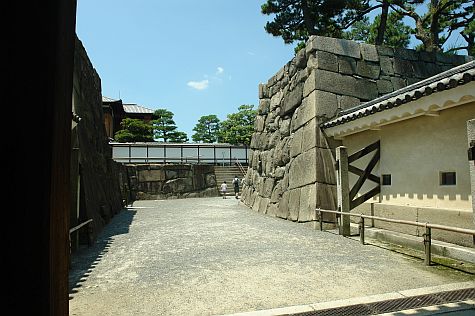 At the southwest corner of the exterior wall, there's a good overview of Ninomaru Palace to the northeast.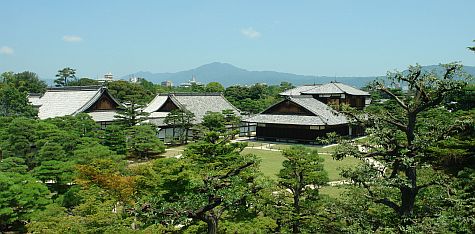 Turning to the left to look north, the modernity of electrical towers and modern buildings contrast to the ancient palace.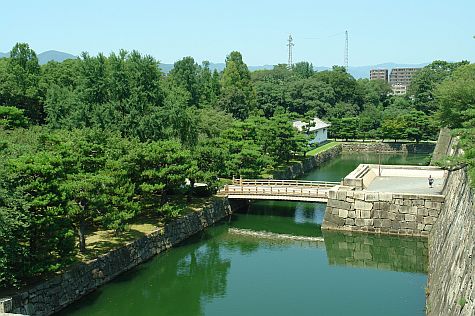 Walking from the west gate to the north side and then the east side of the moat probably took 30 minutes.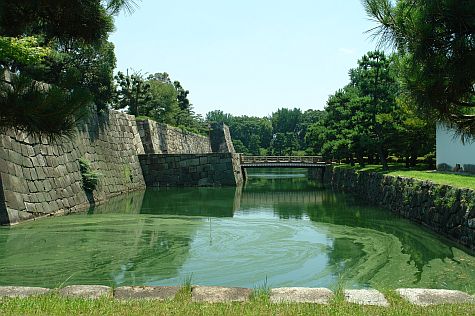 In the northeast corner of the castle, there's a rock garden, somewhat less spectacular than Ryoan-ji.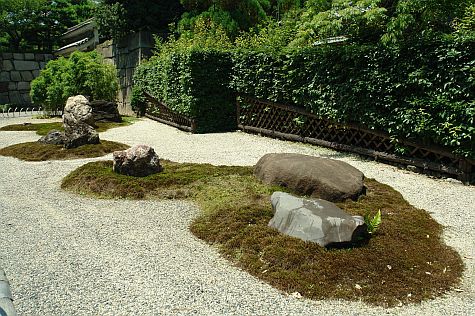 We didn't explore the gardens further, due to our exhaustion from the heat. We stopped by the air conditioned cafe, which were laid out like barracks with benches and long tables. At one end of the cafe, some of the groundskeepers were playing cards, while others napped as an escape from the heat.