Noah has been studying music at
Riverdale Collegiate Institute
— voice. Thus, we went to see him perform in the choir. He came on first with the junior choir.

If you can't pick him out, here's an enlargement.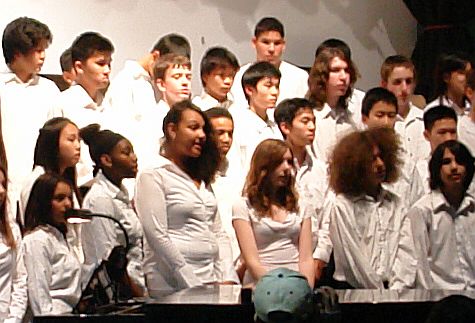 Next, he was in the boys' choir.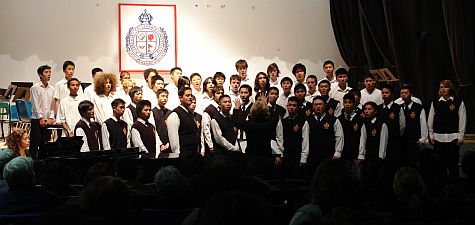 Here's some more help to single him out.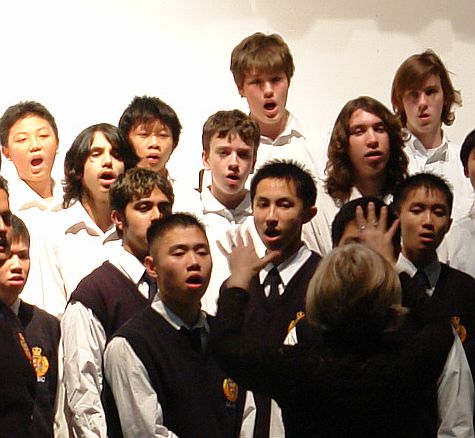 At the conclusion of the program, all of the choirs were joined by the orchestra and band for a finale.
We couldn't actually find Noah in that photo, and he had to show us where he was.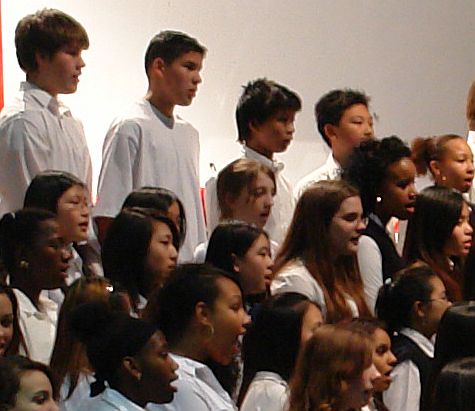 All of the boys started off with piano lessons. Adam studied drums at school, and Eric learned guitar on the side. Ryan had started on saxophone in middle school, and we'll see if he will continue in high school. We haven't traditionally had much singing in the house.
I'm looking forward to the day when I have four sons who all play together … in the same place and the same time!