Sometimes instead of driving to the headquarters all of the way up in Markham, I can just bike across Queen Street to the local office. It's pretty flat, except for a slight rise over the Don River, which marks the beginning of the
public art in Riverside
.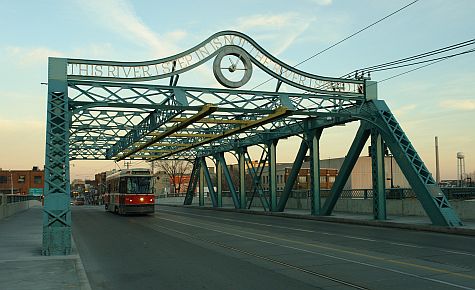 Looking northward from the bridge, the Don River has the Parkway to the east, and the less-developed lower Bayview Avenue on the west.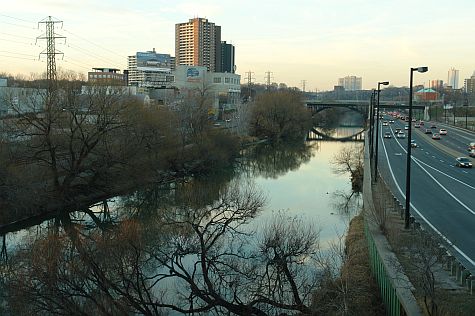 It takes about 15 minutes to bike over to Yonge Street, where the last store with major displays for the holiday season is at The Bay.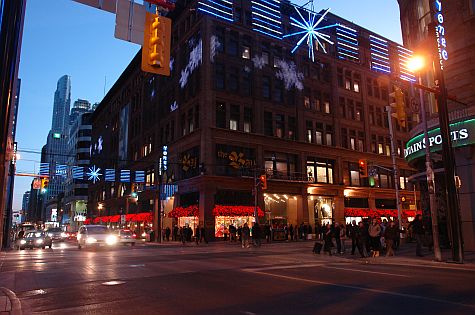 The office at University Avenue is a short walk away from the financial district, where the skyscrapers stay lit up at night.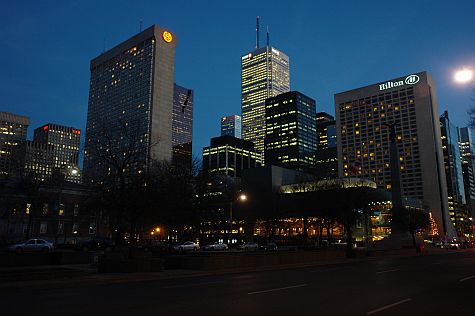 I need a headlight on the bike for the ride back, but the traffic respects cyclists on Queen Street.