I booked into a hotel in Los Angeles near the ocean for most of this week. It takes a while to get to west coast, and a series of meetings were tentatively set up. As it turned out, some of those appointments were cancelled, so I was lucky to meet Brian for lunch. He suggested that we go to a
Peruvian restaurant for jalea
.
The dish is battered fish and calamari — and Brian had the shrimp on the side. The last time I saw Brian face-to-face was probably on a business meeting in 2000. Although Brian had come to Toronto just this past summer, it was one of those times that I was in Finland. Brian sympathized, saying that he spent almost all of October on the road. We compared notes on our sons' schools and career directions.
After lunch, Brian and I went back to his office in Dominguez Hills to see the new showroom for the Shigeru Kawai grand pianos that he's been developing for some years. He's recently had a breakthrough placement with a music school on the west coast.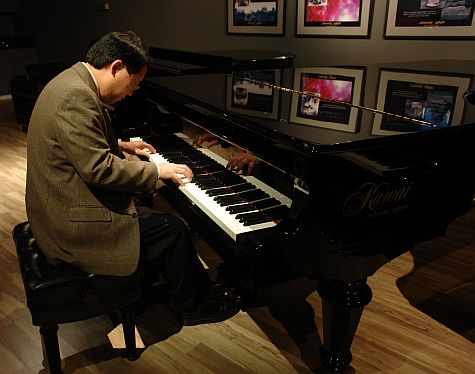 Since I was having a slow afternoon, Brian suggested that I take a drive down by the Shoreline Village in Long Beach. From Rainbow Harbor, there's a good view of the Queen Mary.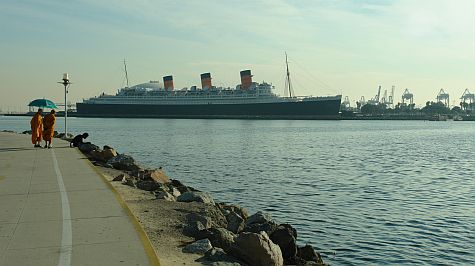 Brian had said that Long Beach has been gradually moving upscale in the past few years.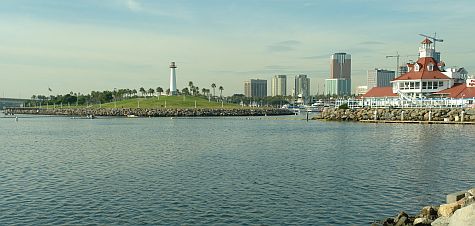 I decided to drive west from Long Beach, and saw the Port of Los Angeles — a part of the city not often advertised by Hollywood. The shipping berths and petroleum storage facilities run for miles and miles, with a few residential streets in Wilmington and Lomita, until the industry peters out at Rancho Palos Verdes.