Like many travellers, I've taken the
Heathrow Express
from the airport to
Paddington Station
in central London.  However, Paddington is in the north side of London, and I was visiting on the south side.  Starting out from
Purley Station
, I decided to experiment with another route.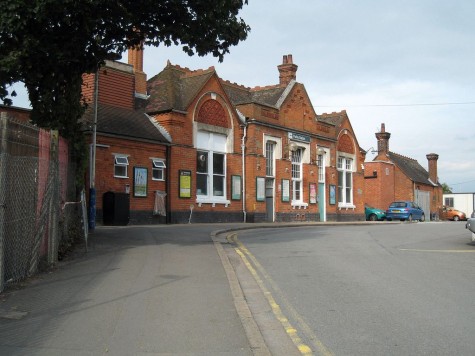 I took the train north towards Victoria Station.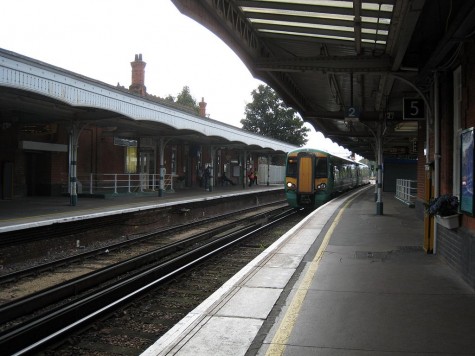 The northbound rail tracks pass over some east-west lines.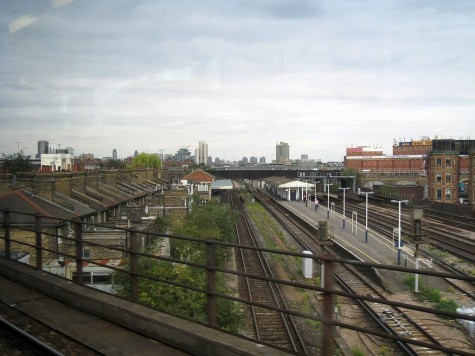 The route goes by a power station.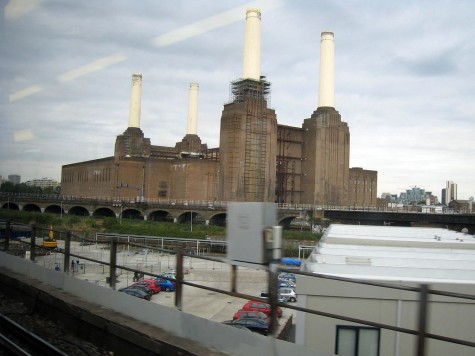 Approaching Victoria Station, tracks began to converge.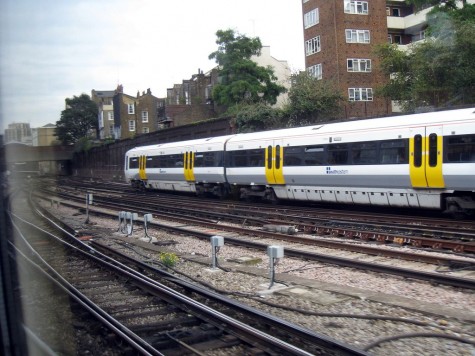 I disembarked at Victoria Station.  End of that line.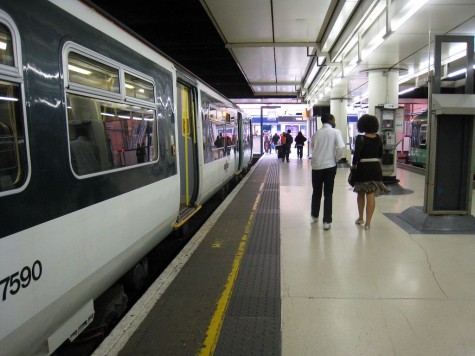 Exiting through the turnstiles, I put my ticket through the slot.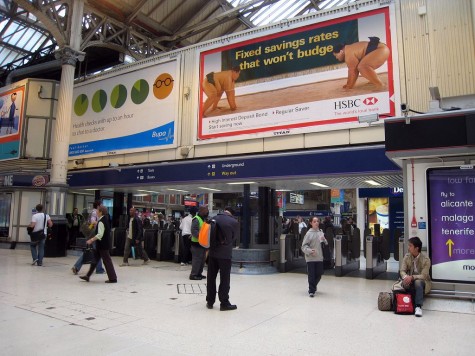 Victoria Station is a major transit hub on the south side of London for rail and the underground.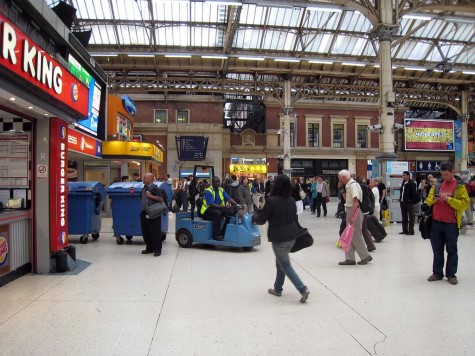 The coach station — with service to Heathrow — is not at Victoria Station, though.  The exit to the coach station points outside.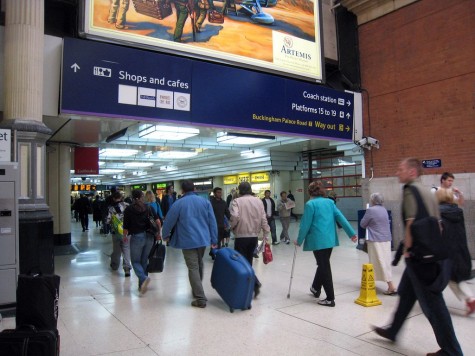 This exit leads to Terminus Road.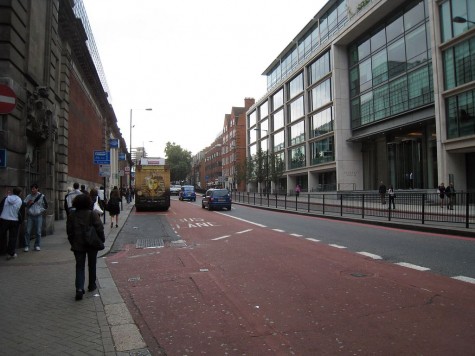 Walking southwest on Buckingham Palace Road, Colonnade Walk Shopping Centre is across the road.  I saw a lot of travel agents and bus ticket offices there, but none offered the direct service to Heathrow.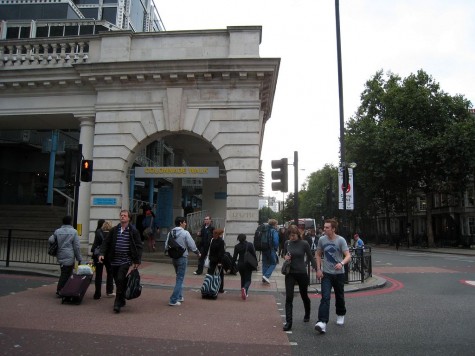 I rolled my wheeled luggage another few blocks down Buckingham Palace Road.  The Victoria  Coach Station is across the road.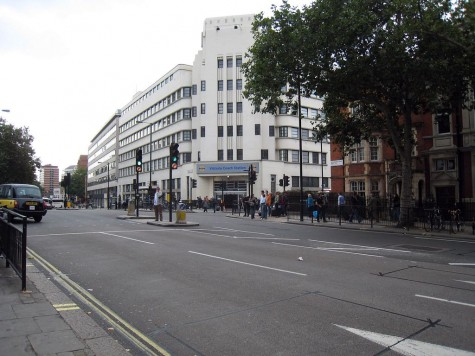 The screens listing departures are just inside the front door.  To the left was the ticket hall.  I lined up and bought a ticket from an agent.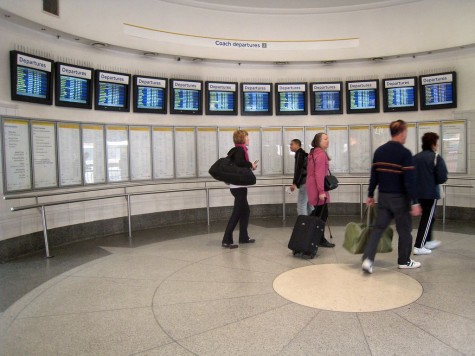 The bus to Heathrow left from gate 3.  I waited 20 minutes.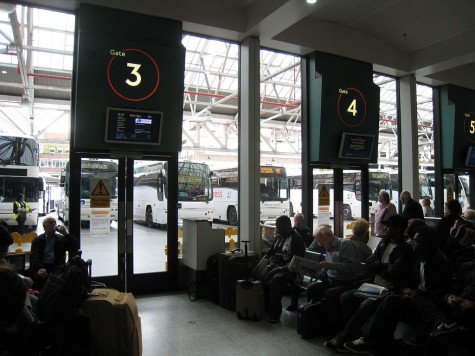 I boarded the bus.  It headed south and then west, along Chelsea Embankment.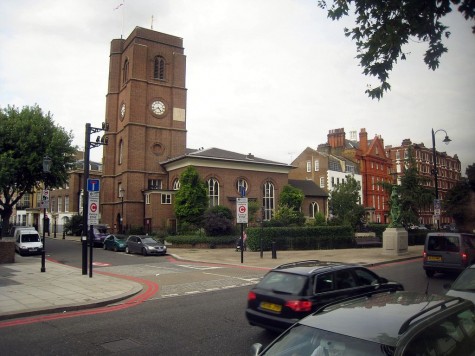 In Chelsea, the bus passed Cheyne Walk, where a building had two plaques naming Walter Greaves and Hilaire Belloc.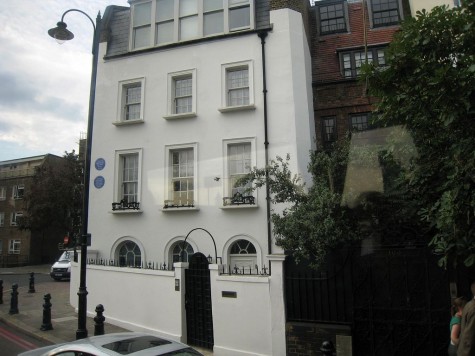 The bus passed by Earls Court.  DY had told me about the reputation of cheap hotels in that district.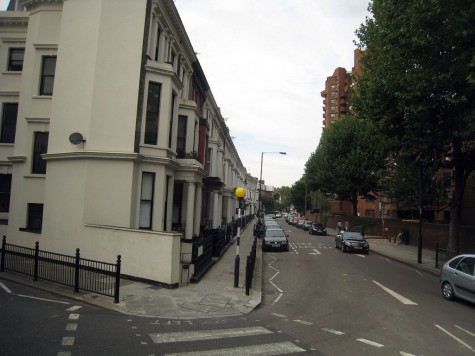 Cromwell Road took us on a busy bridge.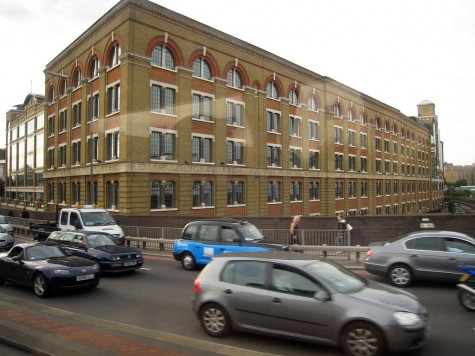 Westbound out of London, the A4 turns into the M4 Motorway.  I noticed tennis courts beside the road.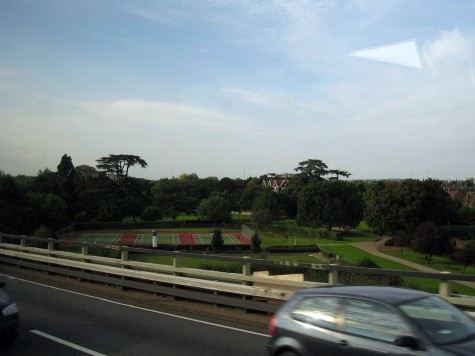 Off the motorway and around a few turns, and the coach entered Heathrow airport.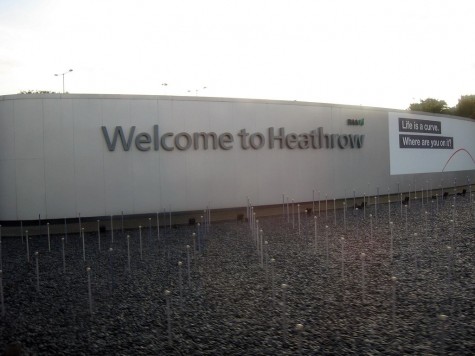 A model of an Emirates aircraft is near the entrance.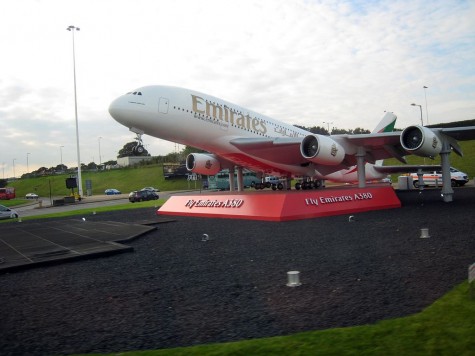 The ring roads give a few of the tower at Heathrow.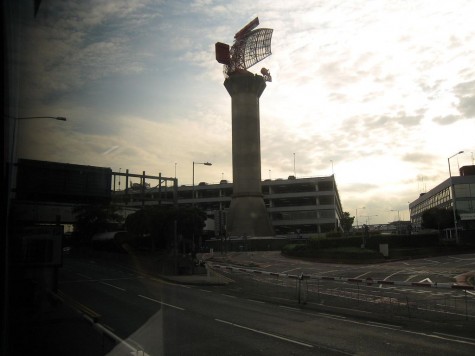 The airport roads have the coaches driving around many circles.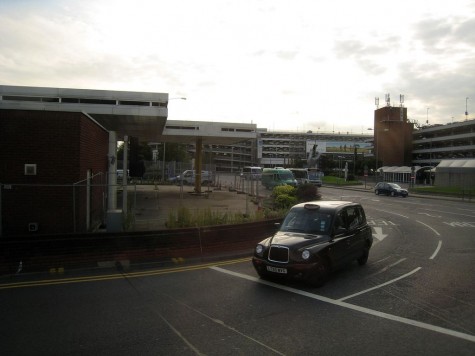 We finally pulled up to the Heathrow coach station.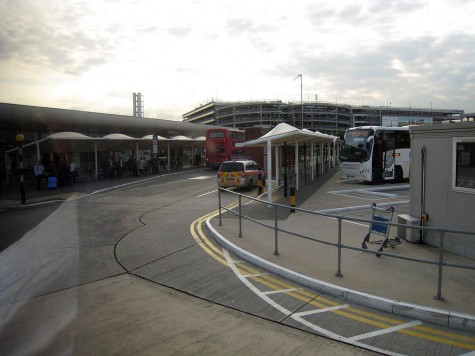 I reclaimed my luggage from under the coach, and walked into the coach terminal.  I took the elevator down, to get to the airport terminals,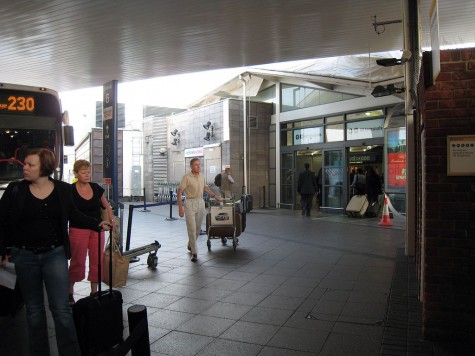 Walking through the underground tunnels, I eventually got to Terminal 3.  The exit took me outside and across a plaza.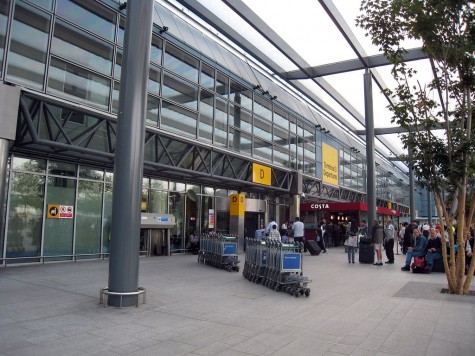 The coach from Victoria Station to Heathrow seemed faster than the Piccadilly Line on the London Underground, and cheaper than the Heathrow Express.  I'm not sure that I would travel across the city to take the coach, so it really depends where in London I would end up.