For a quiet family Sunday, Greg and Scott suggested seeing the countryside nearby.  I'm used to touring the urbanized London, but the
Green Belt
near the southern suburbs has a completely different feel.  We drove over to
Happy Valley Park in Croydon
.
In the parking lot, we encountered some urban art:  a burned out car.  This vandalism was probably was the work of some juveniles.  We wondered why the chassis hadn't been taken away, already.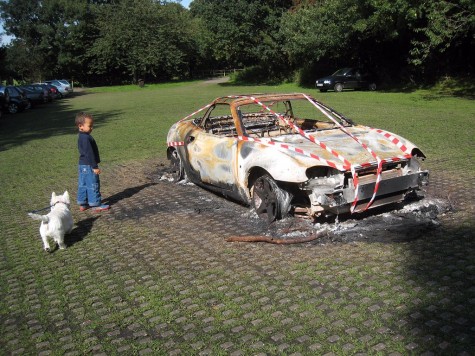 Down the road, we walked into Happy Valley Park.  The park was quiet, and we encountered a few other families on the way.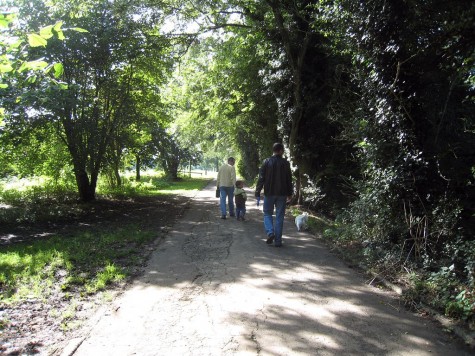 On the way, Jasper stopped to check out some interesting smells.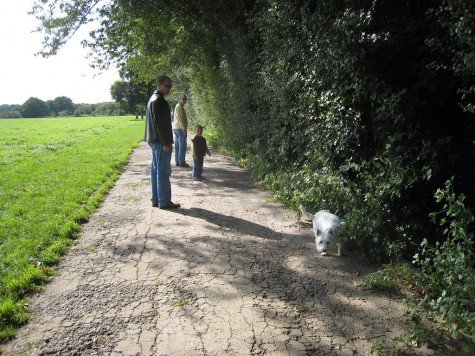 The road led to a clearing, at the perimeter of the park.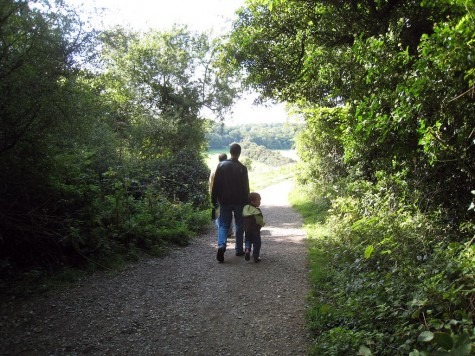 Directly adjoining, the Coulsdon Common includes woodlands and grasslands.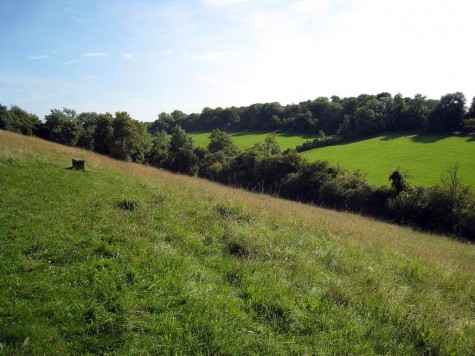 We paused to give Jasper a drink.  This was a great photo opportunity for Scott, Daniel and Greg.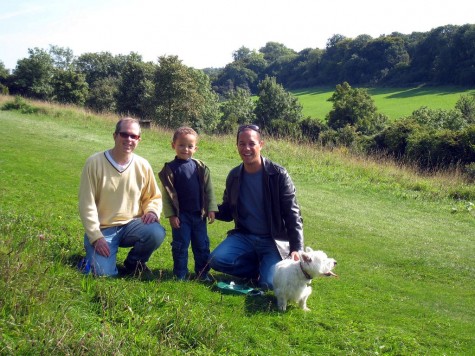 The commons were relatively open.  The picnic table seemed to be the only sign of civilization.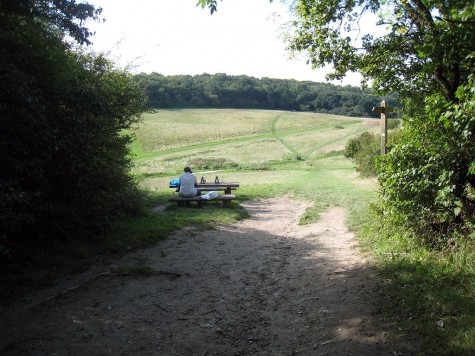 We circled back around the field.  The ground had a few traces of horseback riders in the area.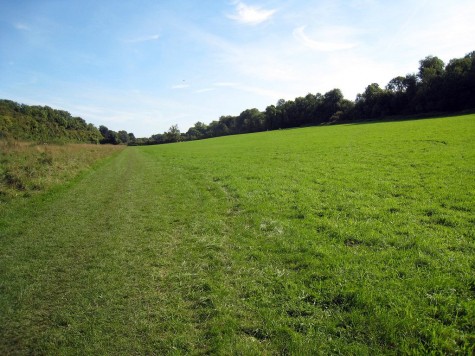 Next, we then drove over to Godstone, to the Surrey Flower Farm Shop.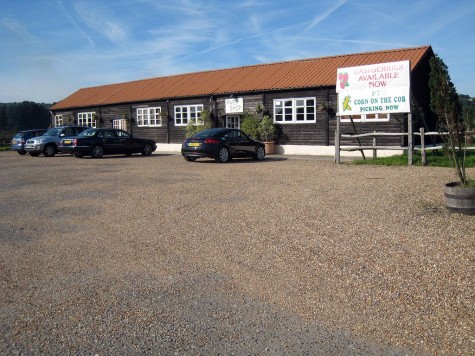 Behind the store, there's a farm.  I didn't expect to see corn growing in England.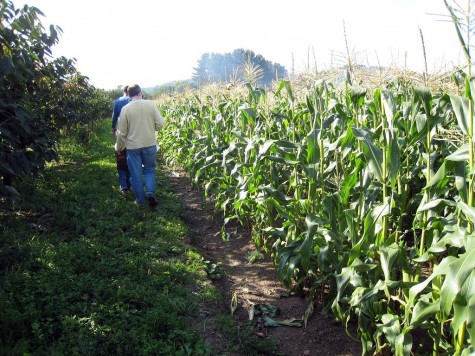 There's nothing fresher than picking corn right off the stalk.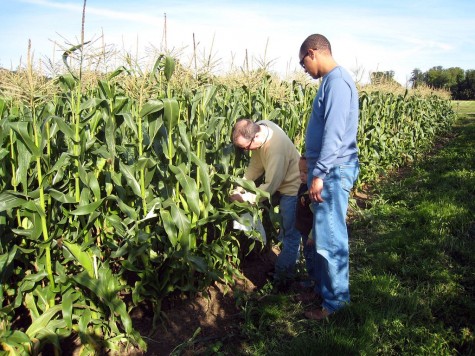 It wouldn't be the same playing hide-'n-seek in the produce section of a grocery store.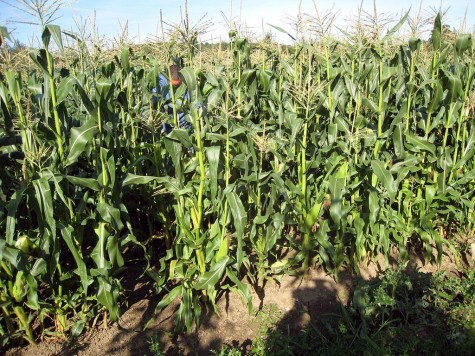 The farm had pumpkins, but they were too early to harvest.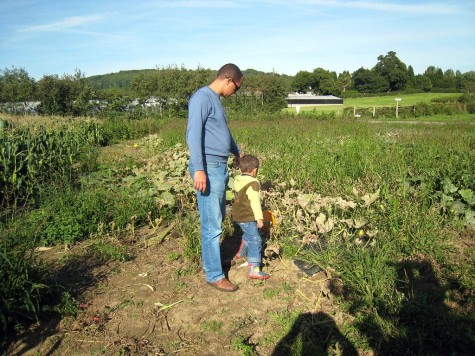 Further along, we found some raspberry bushes.
A few rows over were blackberries.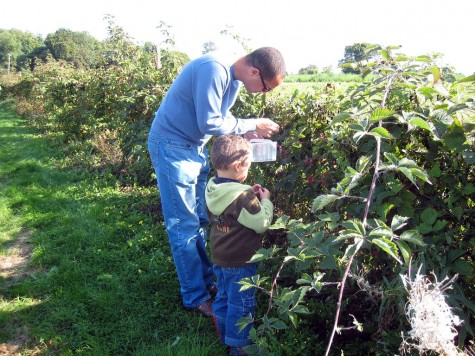 Inside the store were some other foods not grown on the farm.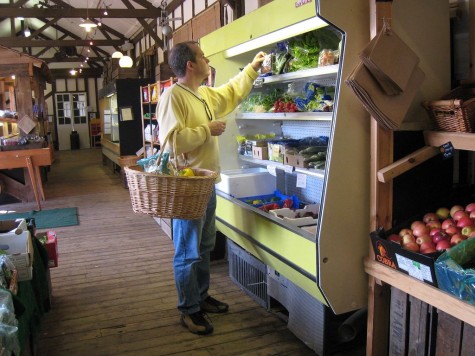 This store isn't a big operation, but it had what we needed for the Sunday.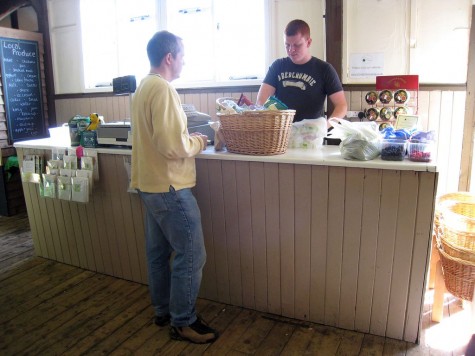 I've seen some of the English countryside on my travels on trains.  There's a lot of greenery outside the cities that I don't always think about.