For a change, I went over to Simon's apartment so that we could do some web site work. Simon lives east of Spadina Avenue, north of Lakeshore Boulevard and the Gardiner Expressway. Although it was rainy, the snapshots below should satisfy your curiosity as to what high-rise dwellers get to see every day.
Looking westward, there's another complex going up across Spadina, nested in the railway properties. (Simon says if he's going to sell his unit, he'd better do it before competition opens up across the street!)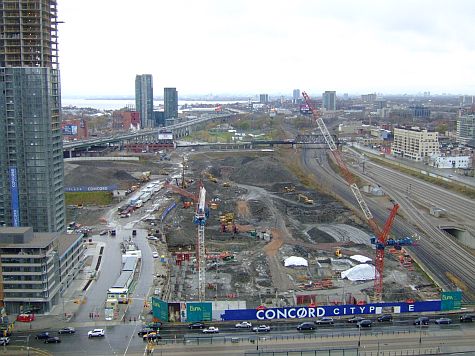 To the southwest, one of the rooftops has a playground for children!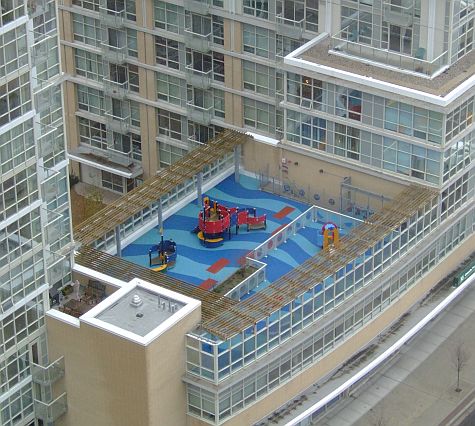 To the south, there's the island airport, with a clear view when airplanes take off and land.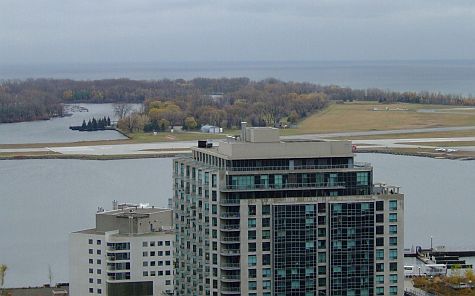 Looking northwest, the LRT — I guess we don't call it a streetcar if it's got a dedicated lane! — from Harbourfront runs up Spadina over a bridge.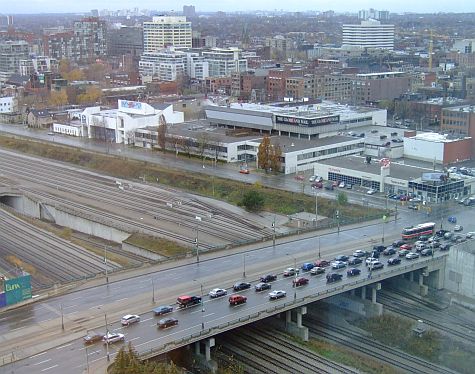 Back at ground level, the LRT runs north to Chinatown and the university.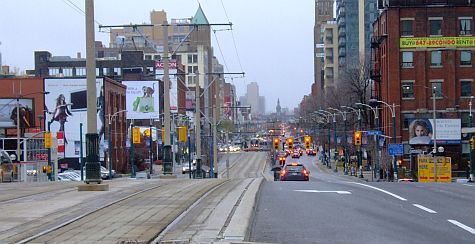 Simon moved in last year, and the apartment building clearly has young and attractive looking residents. (I was really feeling like an old geezer as a young woman — looking like a fashion model — came across the lobby and stepped into a waiting taxi).