In
Riverside (or South Riverdale)
, we live near
one of Toronto's Chinatowns
. As with most Chinatowns, parking a car is annoying. It's close enough to home for a walk, but bicycling is better: two wheels are speedier, and bike racks mean that that I can carry more than with two arms. The ride westbound takes me past the
Queen-Saulter Library
. When the boys were young, Diana spent a lot of time in the
Queen-Saulter Parent-Child Centre
behind the library.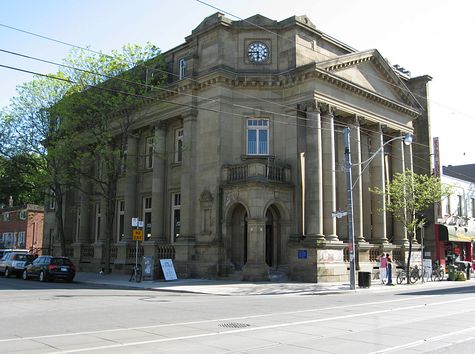 At the northwest corner of Queen Street East at Broadview Avenue is the New Broadview House Hotel. The strip club on the ground floor marks the neighbourhood as ungentrified, although rumours of a renovation into boutique hotel sometimes appear.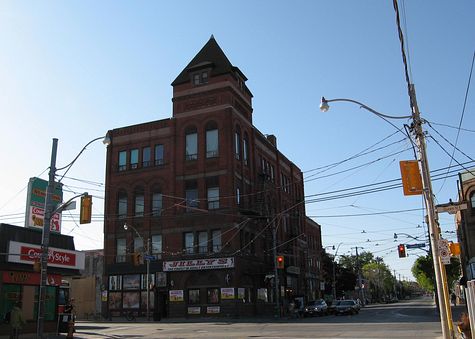 On the southeast corner of Queen Street East and Broadview Avenue is a caribbean restaurant, The Real Jerk. The bright colours make it a landmark, and disguise the prior history of the building as former branch of the Royal Bank.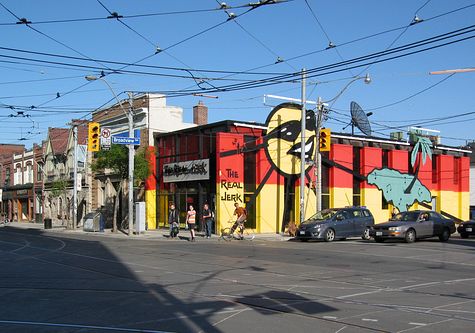 The 504 King streetcar comes from downtown, follows Queen Street East for a few blocks, and then turns north onto Broadview Avenue.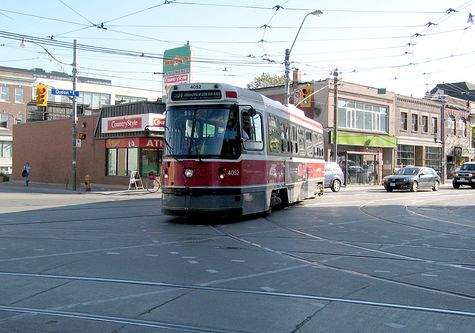 The Cai Yuan store at the southeast corner of Broadview Avenue and Gerrard Street always has large displays of fresh fruit outside facing north, and vegetables and packaged goods facing west.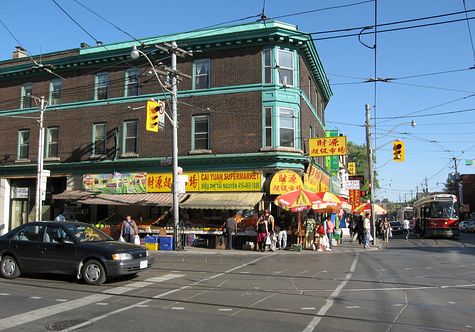 On the south side of the Gerrard Street, as the next building east, is a branch of Trinity Supermarket. This building was renovated a few years ago, and I shop here often.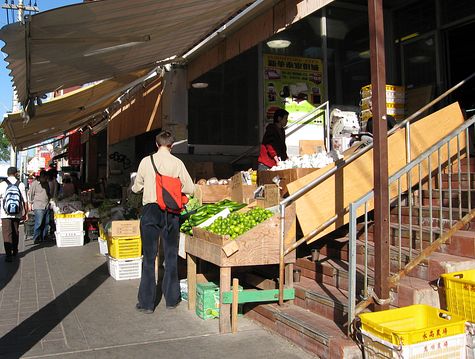 Past the fruit and vegetables out on the sidewalk, the supermarket entrance is downstairs. There's a butcher in the back of the store.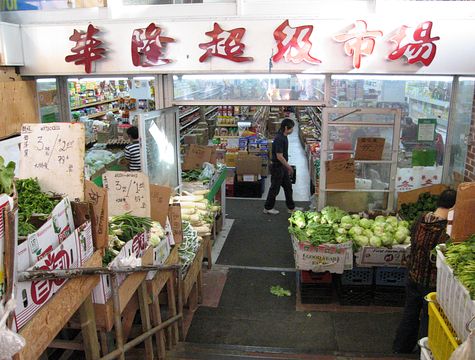 On the west wall inside is a freezer case displaying many types of fresh noodles, as well as the tofu that I usually buy.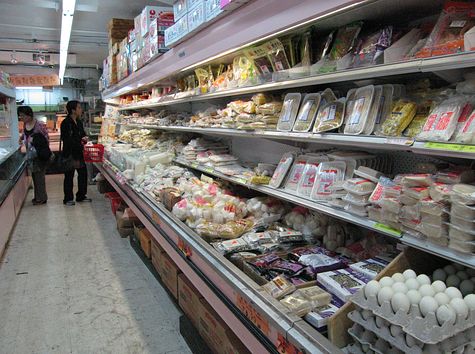 After loading up with groceries, I sometimes bike back to one of our son's favourite take-out places on Broadview Avenue: Miao Ke Hong Bakery.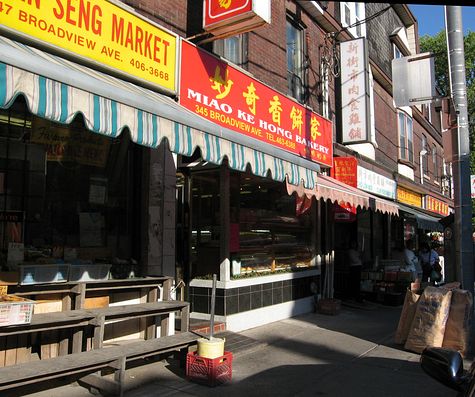 Noah prefers the baked buns, and Ryan prefers the steamed buns. I normally pick up a tray and load up a selection, which gets boxed up for transport home.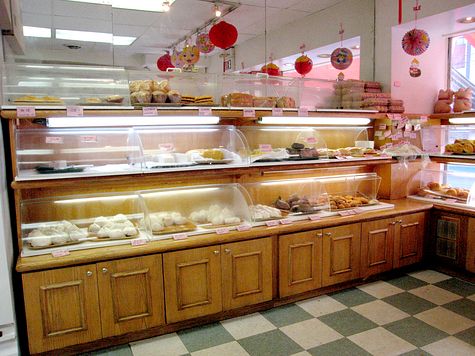 The bakery is normally the last stop before going home. Two boxes of buns under a bungie cord is relatively secure … as long as I'm not in a hurry.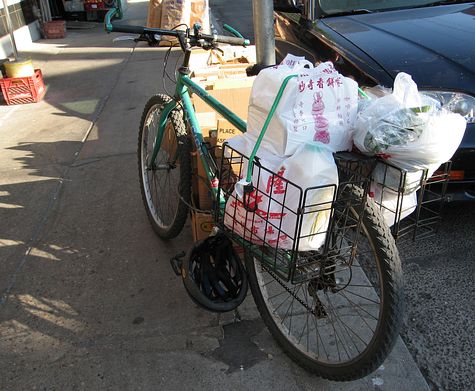 Making the right turn back onto Gerrard Street heads me eastbound towards home. The other major Chinese store in the area is Fu Yao. It's a toss-up whether I shop in one store or the other, but Fu Yao often has a display of rice dumplings in banana leafs — zhong, in the Toisan dialect — which isn't as good as my grandmother used to make, but is still handmade (and better than I could ever do).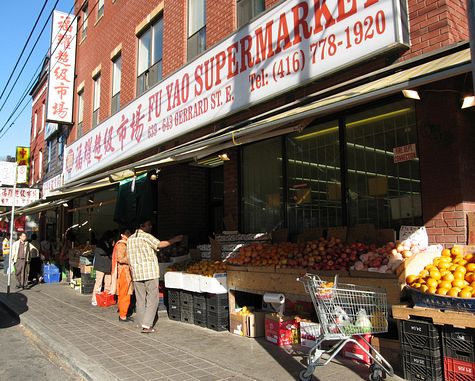 From Gerrard Street East, I turn south onto Boulton Avenue. This is immediately a residential neighbourhood, with a church on the corner at First Avenue.
Continuing on Boulton Avenue across Dundas Street is the primary school that all of our sons attended: Dundas Junior Public School.
Down to Queen Streeet, and it's a few blocks to home. I really enjoy shopping on bicycle, and it's a good break from sitting at my computer. The weather isn't always as good as this, but bicycling is a good alternative to driving the short distance.