While the Lowkong society visit to the cemetery monument draws a large group that needs to plan for rain or shine, our more immediate family would schedule in pouring rain. On this Sunday, the weather turned out to be wonderful.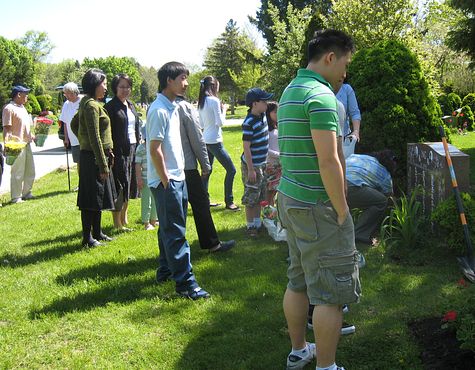 We set the time, and people gradually showed up. Waiting provided a good time to catch up on news with cousins and uncles.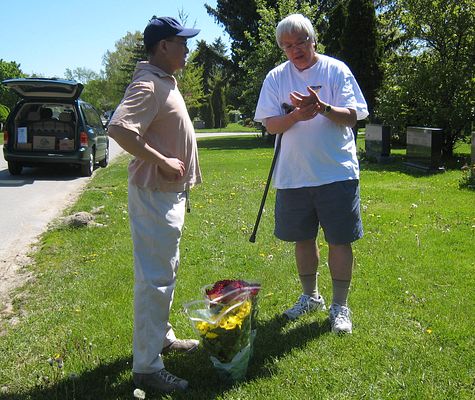 Active social lives means that at least someone will be tired from a late Saturday night.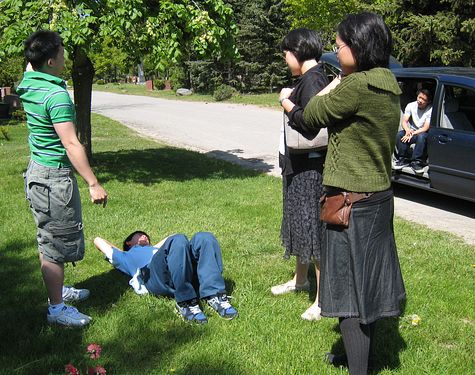 The cemetery is well-kept, presenting an opportunity to enjoy sitting on the grass.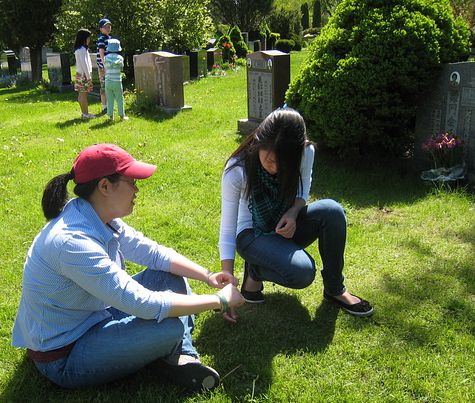 A few plants survive from the previous year, and we add a few more to freshen the display.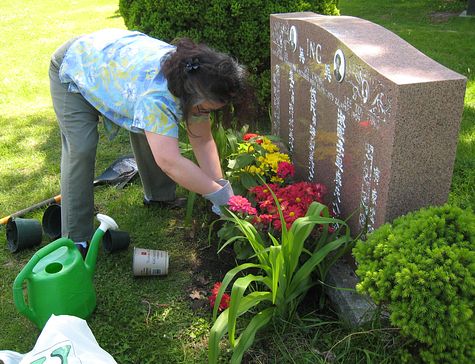 The incense was lit with matches. Maybe it would be easier if we could remember to bring a lighter.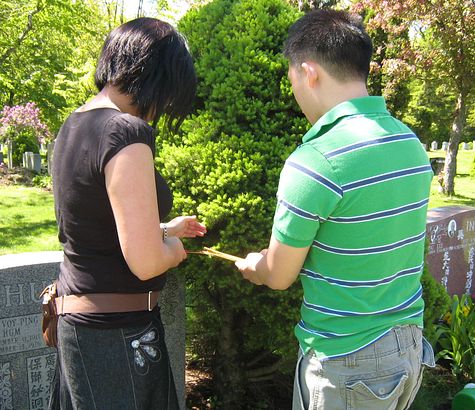 The meeting time is scheduled according to butchers' hours, for fresh meat.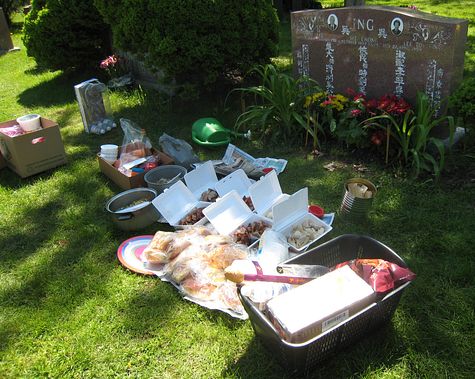 After offering some drinks to our ancestors, we bow three times.
Money from the "Bank of Hell" is traditionally burned.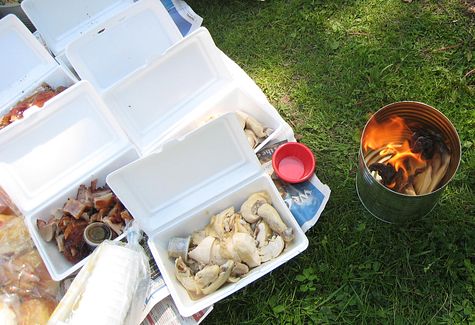 On such a nice day, lunch was a relaxed stand-up buffet.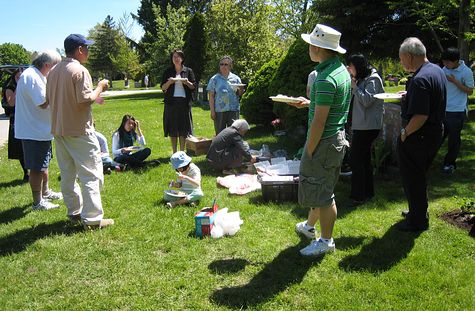 To escape the sun, the kids preferred a tailgate venue.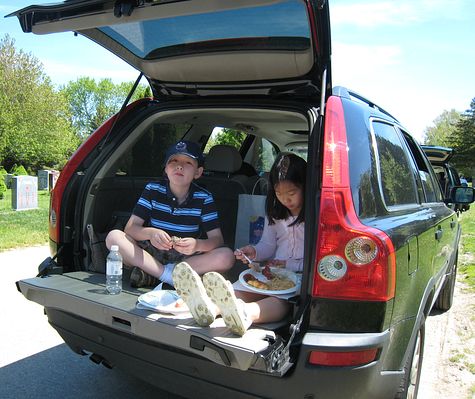 After we pack away from the graves on the Ing side of the family, we make a brief stop at the Lee side.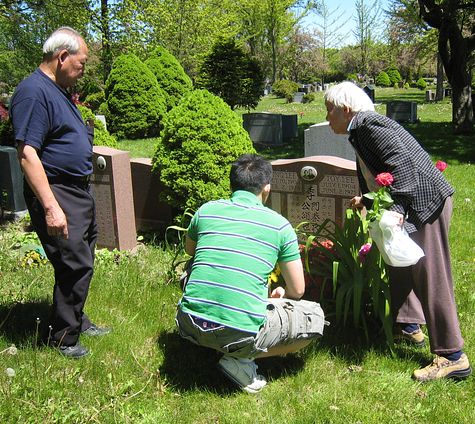 We had a good turnout this year, from better planning and diligent followups on the family e-mail list. Next year, we'll see if we can get everyone in the Toronto area to come out.