Wychwood Park
is a semi-famous enclave in midtown Toronto. Somehow, in all my years in the Toronto area, I've never been there. Maybe it's because it's up a hilly section of town, so I've avoided it on my bicycle. On a bright summer day, I decided to make this a destination, just to see what was there. I rode west on
Davenport Road
— bypassing a further climb up to
Casa Loma
— until I reached
Bathurst Street
.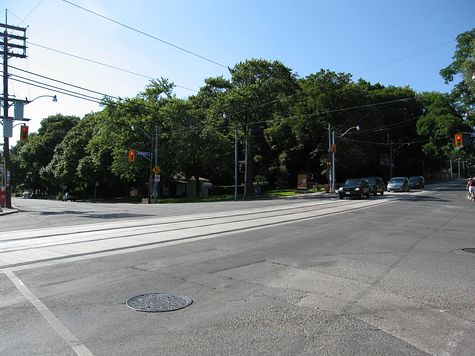 Near the northwest corner is plaque that begins: "… 12,00 years ago, meltwater from retreating glaciers formed Lake Iroquois …. The ancient shore remains as an escarpment overlooking the plain on which Toronto is built."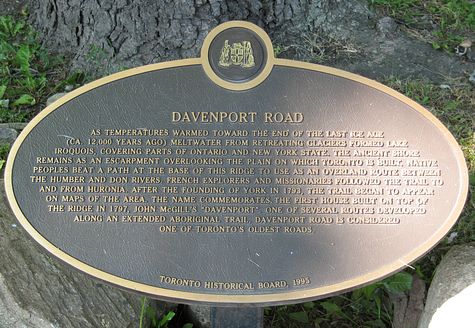 In an early private-public partnership, Davenport Road was constructed with tollbooths. The Tollkeeper's Cottage dates back to 1835.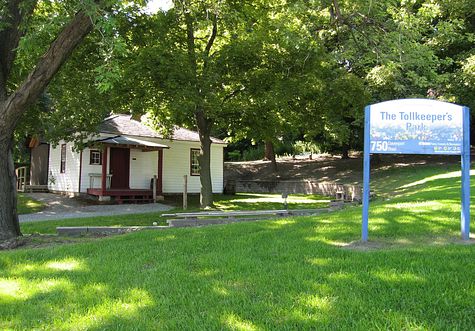 Across Davenport Road, on the south side, is the TTC Hillcrest Complex.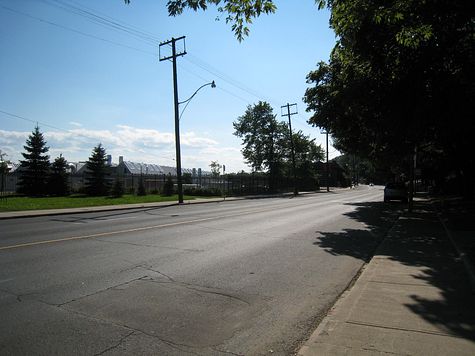 The Hillcrest yards are where streetcars are maintained.
The TTC office facade abuts Davenport Road. The neighbourhood doesn't seem to get a lot of pedestrian traffic on the south side.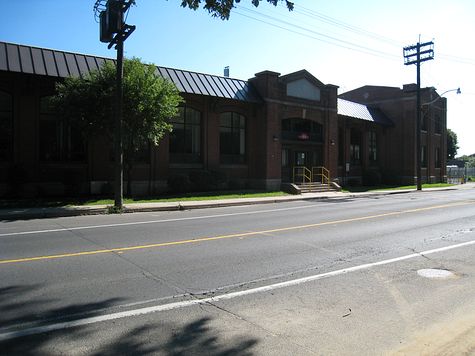 A little farther west, on the north side of Davenport Road, is a closed gate. Bicycles and pedestrians are welcomed, but cars are instructed to drive around to the north entrance.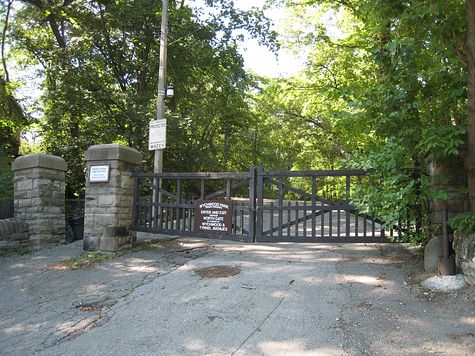 I walked my bike northward through the pedestrian gate.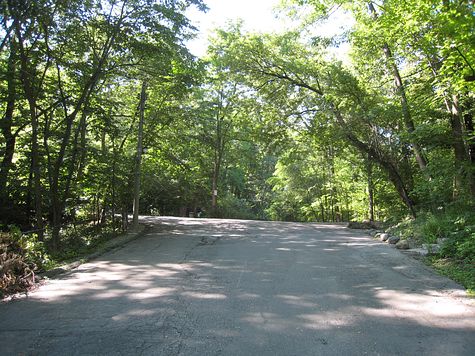 Up the incline, I discovered Wychwood Pond. The water didn't seem to be moving, and the surface wasn't clear.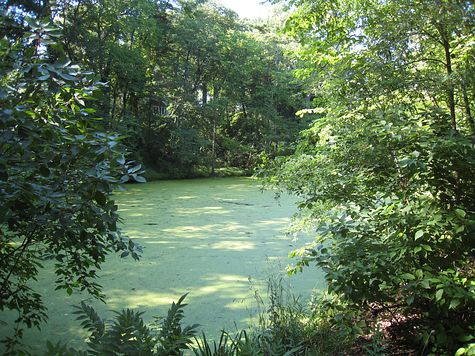 By the fence, there's a sign warning of the dangers of deep water and quicksand.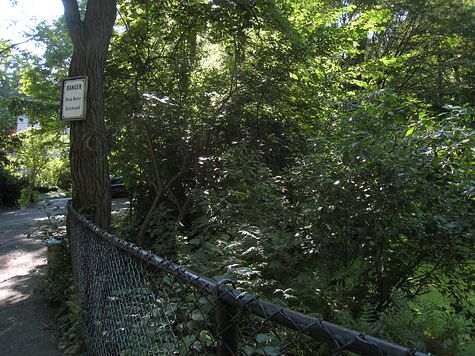 West and north around the crescent is a plaque that reads: "Wychwood Park was named after Wychwood Forest in Oxfordshire, England, by Marmaduke Matthews, a landscape painter. He built the first house in the park in 1874 hoping to establish an artists' colony."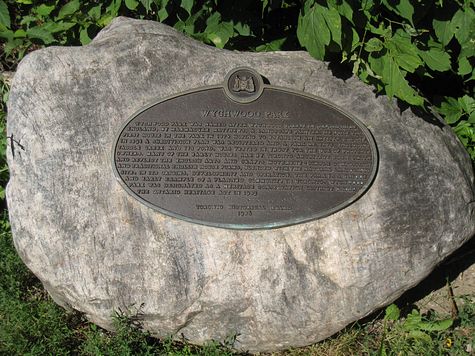 Touring around the neighbourhood, the houses are enveloped in trees.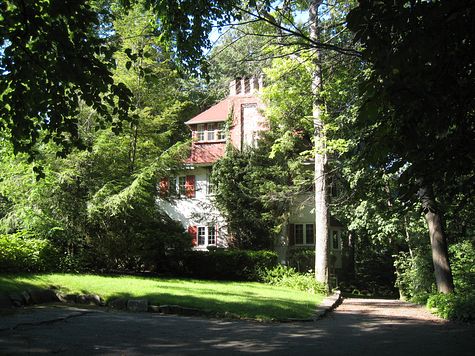 A more modern style was nestled in the terrain.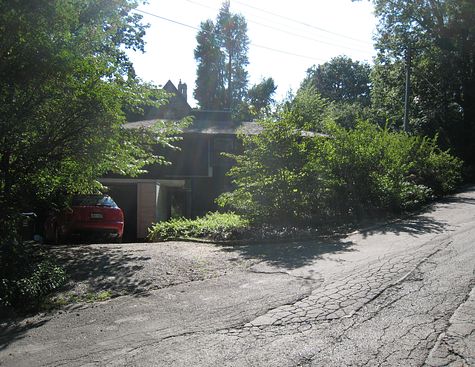 Each house has a distinct style and different features.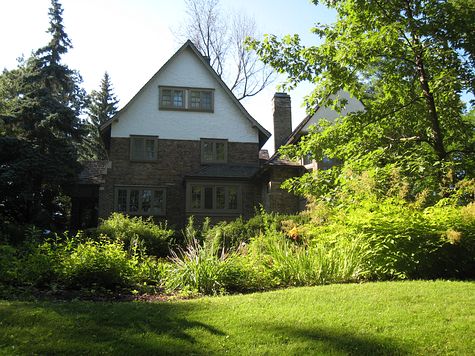 With narrow winding streets between the houses, the foliage provides privacy.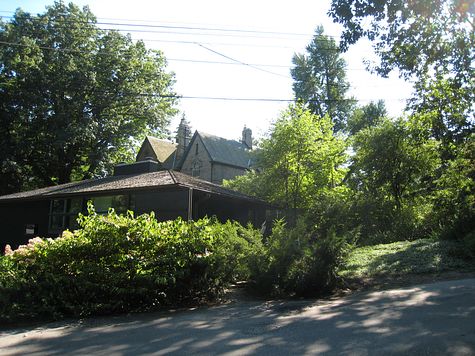 Wychwood Crescent doesn't seem quite like a complete loop, with the road petering out in the northeast.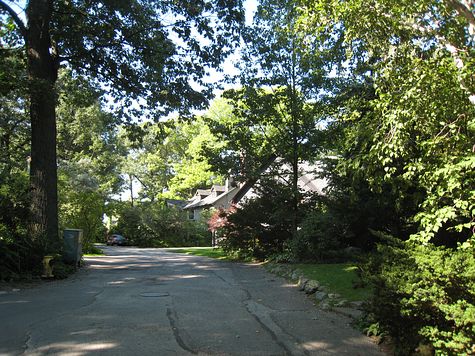 Within the neighbourhood, I noticed a patch of lawn where dogs were allowed to run free.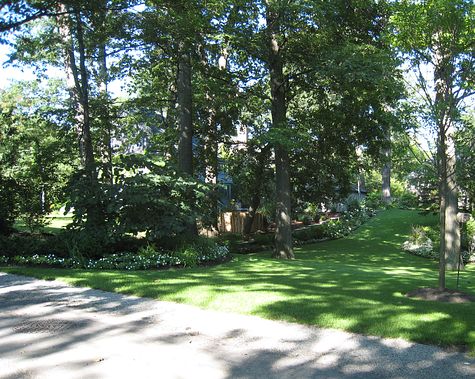 Curves add to the relaxed feel in the neighbourhood.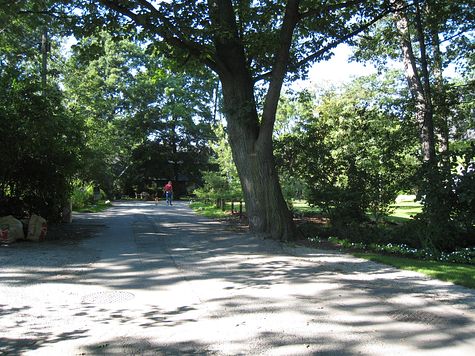 Smaller cottages would be sufficient for empty nesters.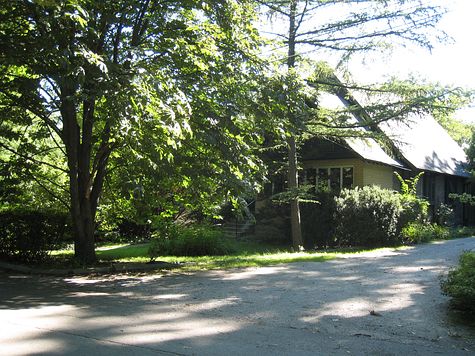 Wending my way northwest, Wychwood Park joins Wychwood Avenue. Turning around and looking south, the gate is open but marked as private for residents.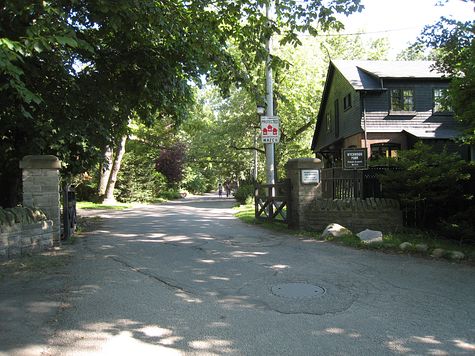 Looking north, Wychwood Avenue opens up as a street of more modern width.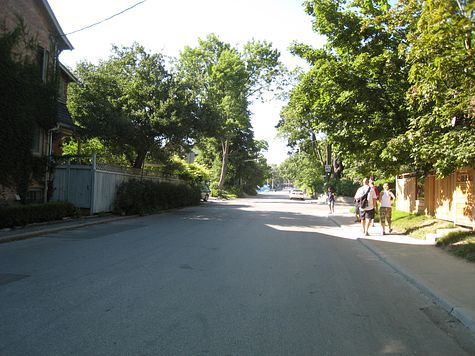 In summer 2008, the Wychwood Car Barns were being converted from its prior use by the TTC..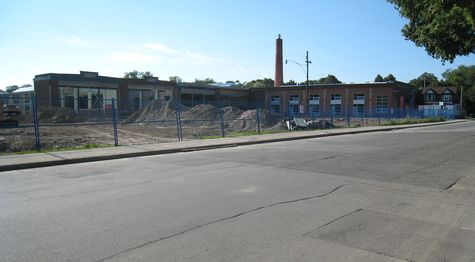 The area is a new park for Toronto, and has been the subject of active consultation.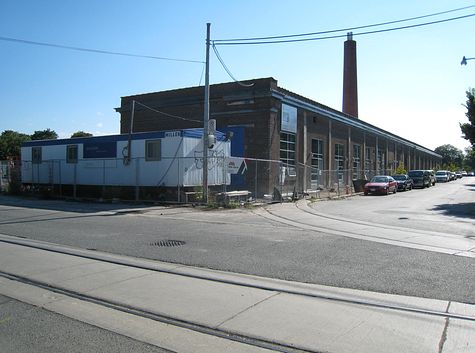 In an updating of the original vision for the Wychwood area, the Artscape is bringing back an artists' community.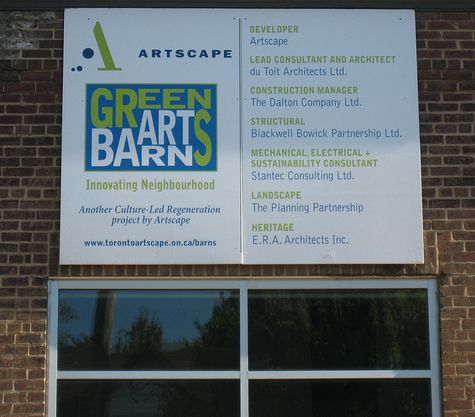 I biked west across Benson Avenue, to see hoardings still up on Christie Avenue side.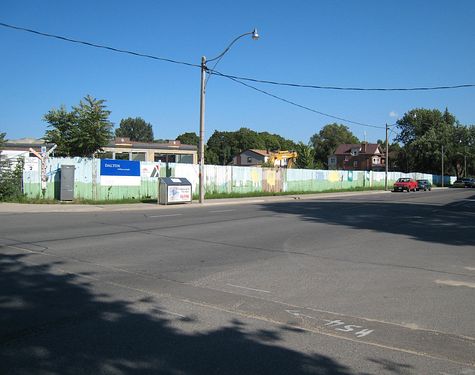 Southbound on Christie Avenue is a bicycle lane, making the downhill ride easy.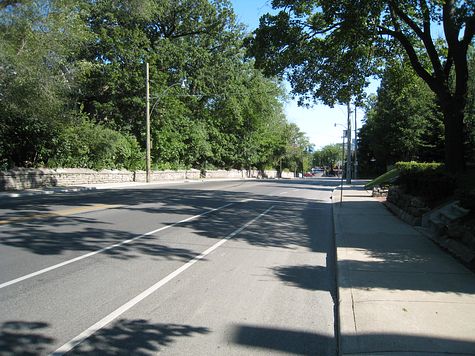 When I returned to Toronto in the mid-1980s, I was reminded of how many trees are in the city. When the foliage is dense, we're reminded how fortunate we are to have urban forestry.