Biking up to Davenport Road and Bathurst Street, I visited the Hillcrest and Wychwood neighbourhoods.
Wychwood Park
is a semi-famous enclave in midtown Toronto. Somehow, in all my years in the Toronto area, I've never been there. Maybe it's because it's up a hilly section of town, so I've avoided it on my bicycle. On a bright summer day, I decided to make this a destination, just to see what was there. I rode west on
Davenport Road
— bypassing a further climb up to
Casa Loma
— until I reached
Bathurst Street
.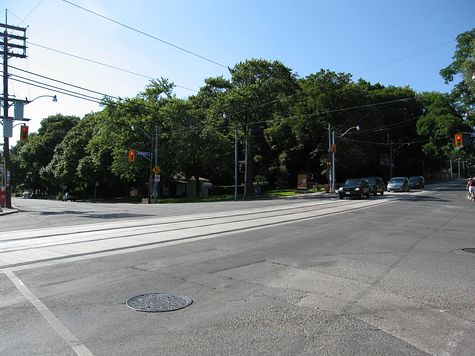 Near the northwest corner is plaque that begins: "… 12,00 years ago, meltwater from retreating glaciers formed Lake Iroquois …. The ancient shore remains as an escarpment overlooking the plain on which Toronto is built."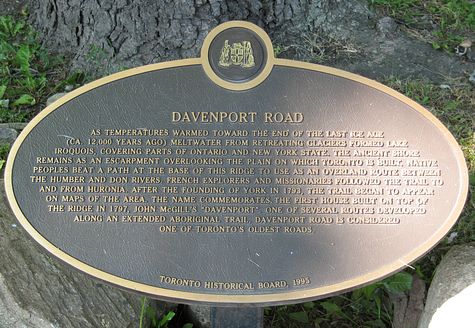 In an early private-public partnership, Davenport Road was constructed with tollbooths. The Tollkeeper's Cottage dates back to 1835.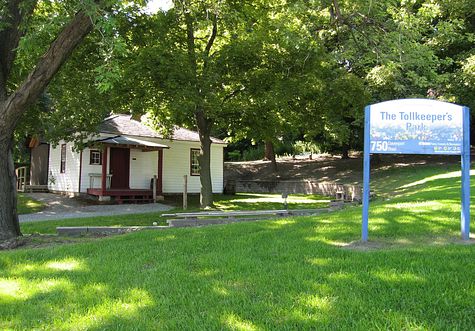 Across Davenport Road, on the south side, is the TTC Hillcrest Complex.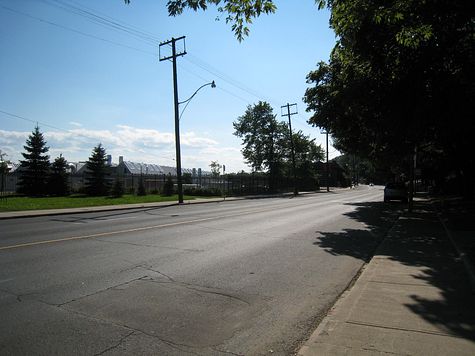 The Hillcrest yards are where streetcars are maintained. Continue reading "2008/08/03 Davenport Road west of Bathurst Street: Hillcrest, Wychwood"