I missed Ariel's first haircut party in January because
I missed a connection in at JFK Airport
. The Chinese traditionally count birthdays by the number of New Years, so Ariel is now one. Here she is with John and Tracy.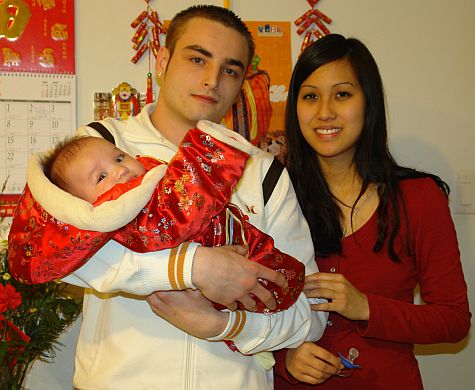 Rosaline had invited us over for Chinese New Year. Here she is, preparing a dish.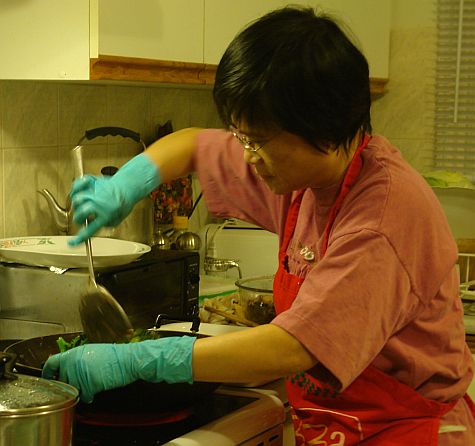 Of course, not all Chinese families can cook, but it's nice to be related to family with restaurant experience. Rosaline prepares some dishes more traditional that I can make, so I always enjoy the variety.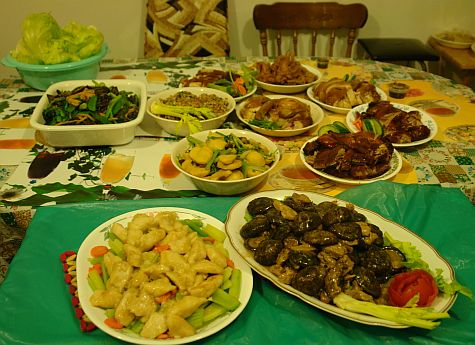 The kids hit the buffet first, and retreated to the basement.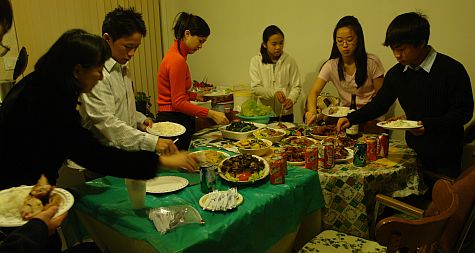 There's always time for Diana to discuss crafts. Here, Tracy and Sharon are looking at knitting patterns.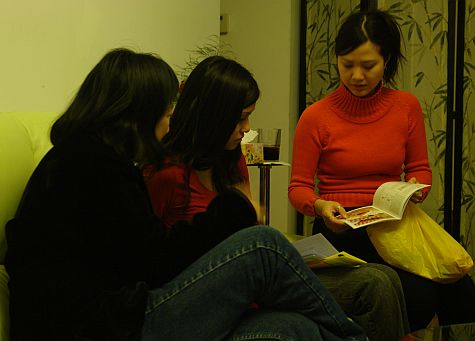 I always enjoy extended family dinners. It's a good opportunity to relax, and catch up on what's happening in everyone's lives.