There's two large temples in central Kyoto open to the public. The
Nishi Hongan-ji
dates
back to 1591
.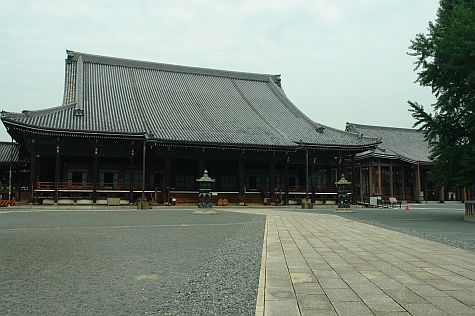 With a custom not to wear shoes inside the temple, plastic bags to carry shoes are helpfully provided.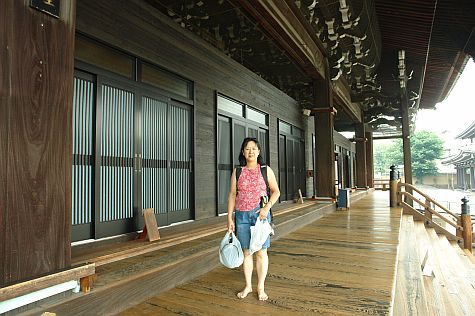 The founder's hall had tatami mats in the centre for the room, and an ornate lantern overhead.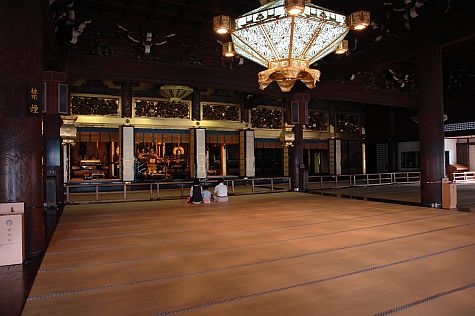 The hall had three altars, although the one to the right was not lit up.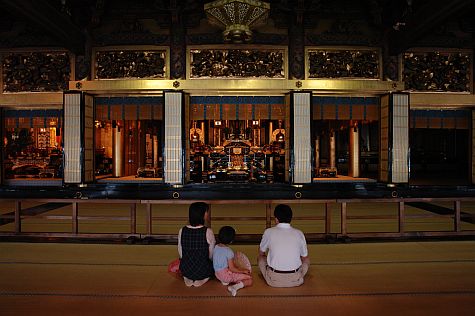 Outside, the temple is surrounded by a moat.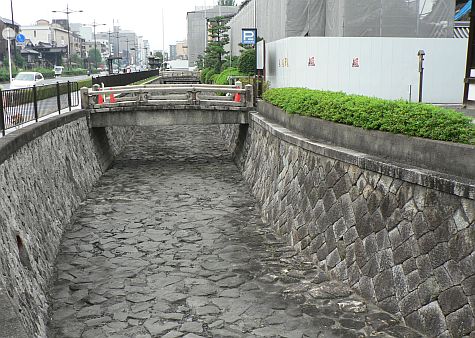 We decided to try out the Kansai Thru Pass on the first bus that was headed south.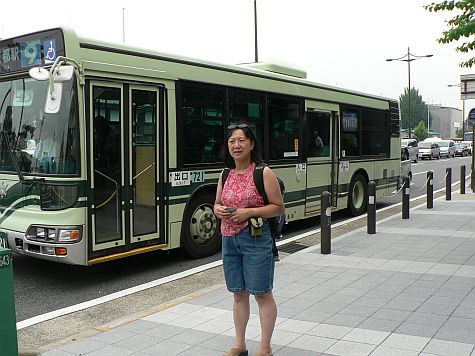 We got off the bus after only two stops, because we weren't sure where it was headed. We started walking east — towards the train station.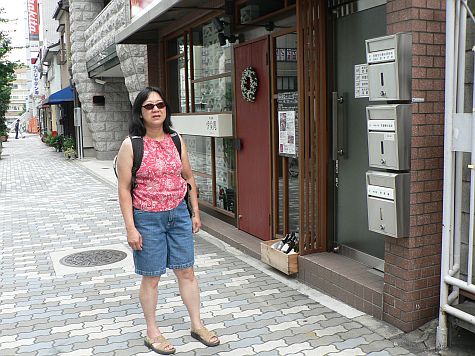 We encountered more vending machines along the way.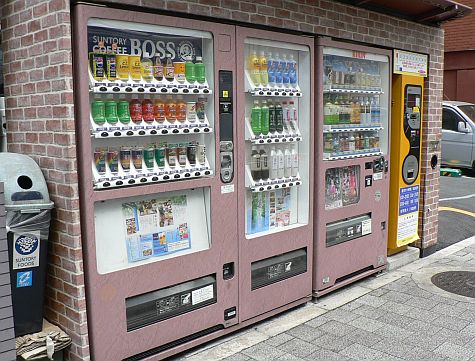 Turning south, we found that west plaza of the main Kyoto train station.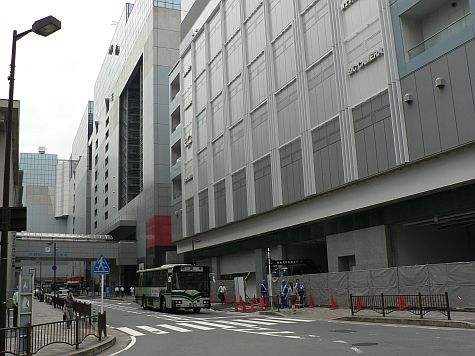 We followed the path eastward. To the northeast, we could see Kyoto Tower.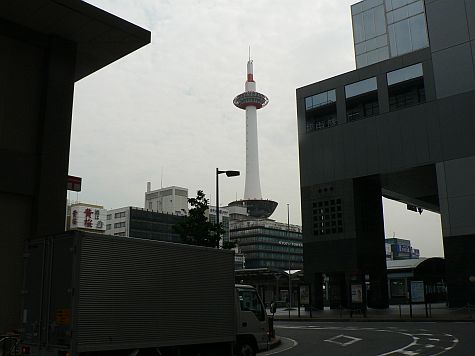 Kyoto Station is listed in the tour books as something to see, so that was our next stop.