When Diana and I came into Kyoto, it was on the
Hankyu
line, which is subway-like rather than train-like. The guidebooks list
Kyoto Station
— where Japan Rail would have dropped us — as a sight, so we went over. The most prominent attraction is the long series of elevators up to the top floor.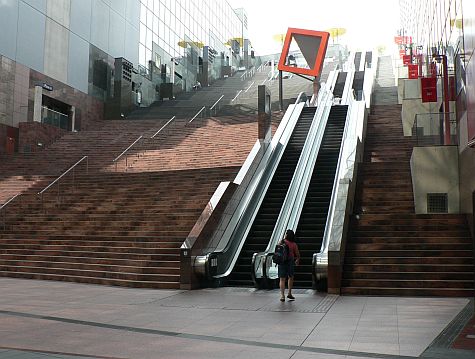 At the top is Happy Terrace. A very little bit of greenery.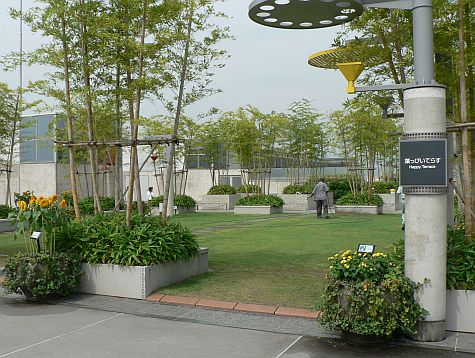 The top floor provides overlooks of the city, but the plexiglass is extra-thick. Here's the view north (with lots of reflections in the window).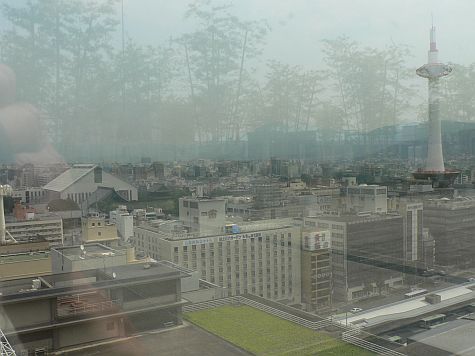 The ride back down shows the roof covering the central station area. On the left is entries to various floors of the department store, and on the right are little shops, including a fast-food mall.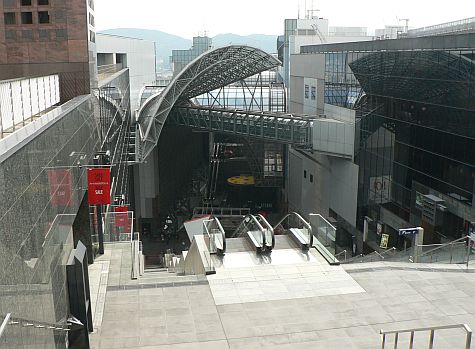 Halfway down the escalators is a stage area, but there weren't any performances that day. I assume that spectators would sit on the stairs to the right of the escalator, giving clear views.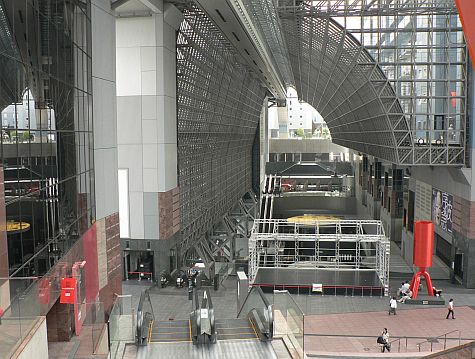 This section of the train station is close to some Japan Rail lines. For the Hankyu lines (e.g. to Nara) and the Shinkansen (bullet train) lines, there's a farther walk to the south side of the station (pictured towards the right) up and down a few levels.