I've seen Donny McCaslin play in a trio at Louis 649, and with Steps Ahead at Iridium. Since I was spending a lot of time in NYC this summer, I decided to see him perform in a quartet at 55 Bar. When I arrived, there was one seat the bar, right up at the front … and I had a nice conversation with the drummer's fiancee.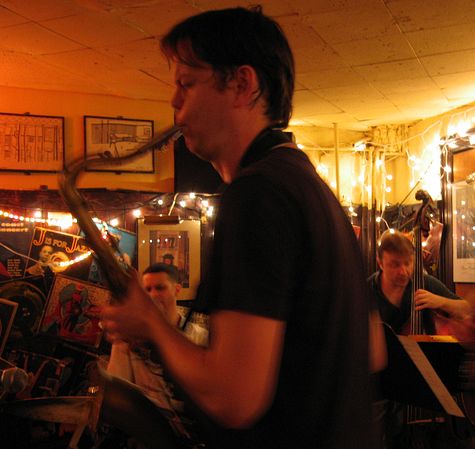 The motivation for seeing the quarter was the sidemen: Adam Cruz on drums. Boris Kozlov on bass, and Ben Monder on guitar. Some of Donny's tunes I've heard before, but in jazz there's always space for different interpretations.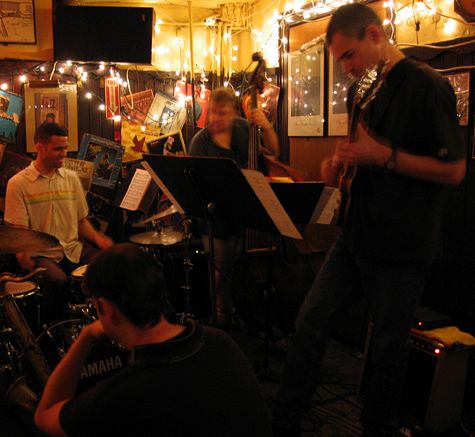 55 Bar, as usual, was packed. It's a long, narrow basement with a few row of tables and lots of people standing at the back.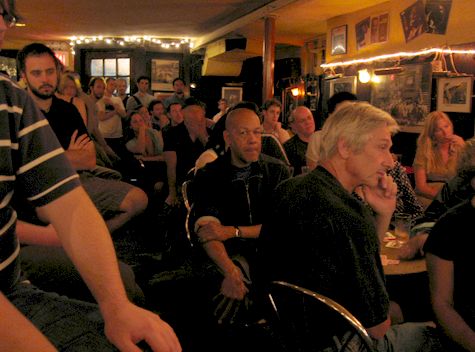 For someone who doesn't live in the city, I seem to be a regular at 55 Bar. I often find my favourite jazz players there.
daviding June 23rd, 2008
Posted In: distractions
Tags: 55 bar, adam cruz, boris kozlov, donny mccaslin