I had heard an audio interview by Jason Crane on The Jazz Session about Donny McCaslin. I liked the way he plays sax, and noted that he lives in New York City. Thus, with a business trip down to the area, I tracked down Donny playing in a trio at Louis 649.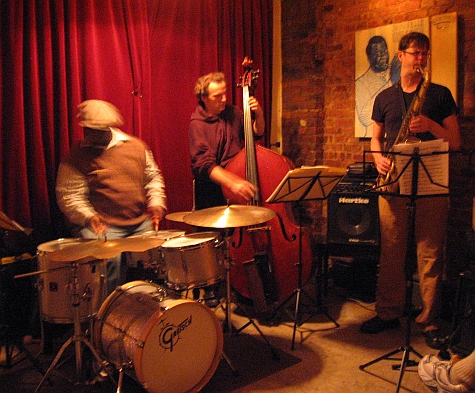 The drummer and bass player seemed to be friends of Donny, and this was a rather loose gig. I spoke with Danny — he had been in Toronto just a few weeks earlier for the IAJE convention. I bought his CDs so that I can listen at home.
Louis 649 is a small bar in the Lower East Side. The trio took almost the entire width of the building. It's a narrow storefront, and with just enough width for a bar, and then a line of stools along the other wall.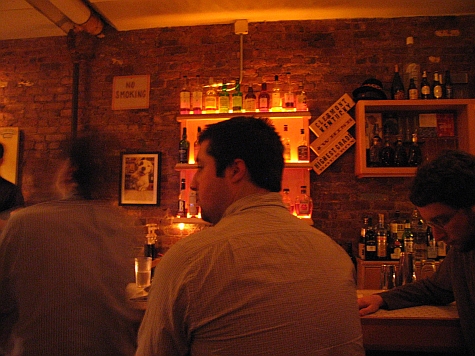 There may have been 6 or 8 stools with a good view of the trio. In the back were some tables where small parties could take over a table and talk over music in the background.
Donny is well known as a sideman in New York. A small club like Louis 649 gives him the opportunity play and work out his own material to see how audiences enjoy his compositions and interpretations.
daviding January 28th, 2008
Posted In: distractions
Tags: donny mccaslin, louis 649