Since I normally work at home, a short morning walk to the office in Paris is a special occasion. Antonio led the way with a little short cut through a
passage couvert
north from Rue de Richelieu onto Boulevard des Italiens westbound.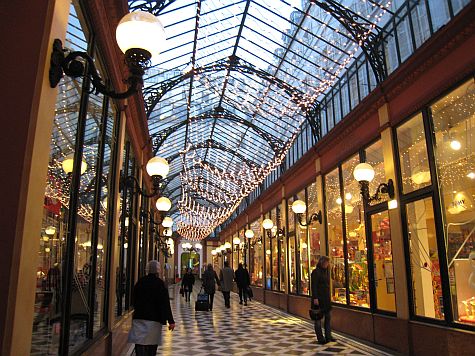 The boulevard had moderate traffic before 9 a.m. A few cafes were open for breakfast.
The Place de l'Opera is a major traffic circle with a key metro station underneath.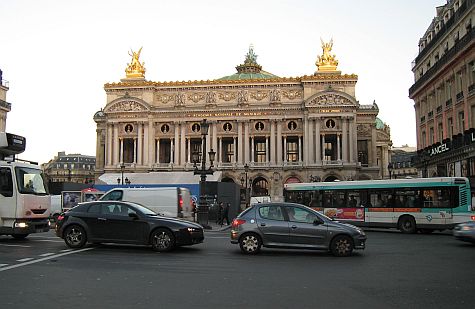 Crossing the street at Place de l'Opera, the column at Place Vendome is visible.
At lunchtime, we went for a stroll and saw the Jardins des Tuileries. The trees at the boundary run parallel to the street, looking east.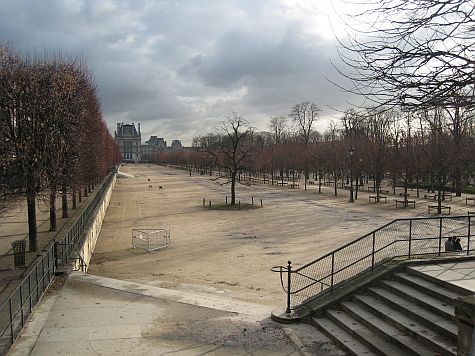 Looking south, the gardens are manicured into order. There's no wilderness in this urban park.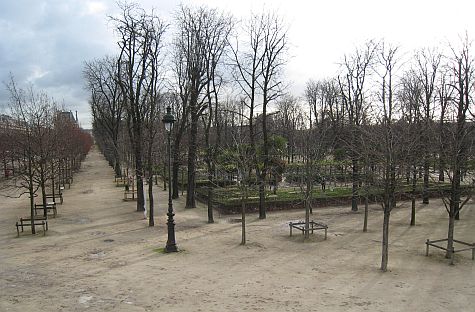 To the southwest, the fountain was running, even though the weather was chilly.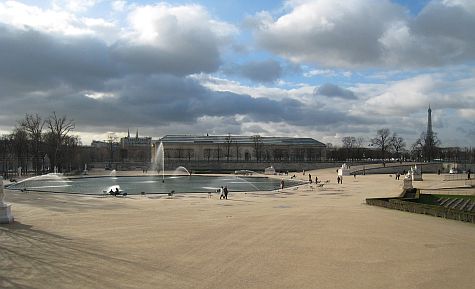 Looking west is a classic view of the Eiffel Tower and a ferris wheel. The gardeners must have focused their efforts on a small patch of green.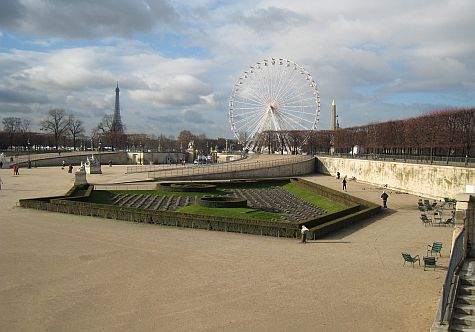 With only three days in Paris, Mick and Antonio took advantage of the opportunity to pose for a great tourist shot.
The next day, we had time for a good break at lunch, and headed to Place du Marche St. Honore, where there is a cluster of restaurants.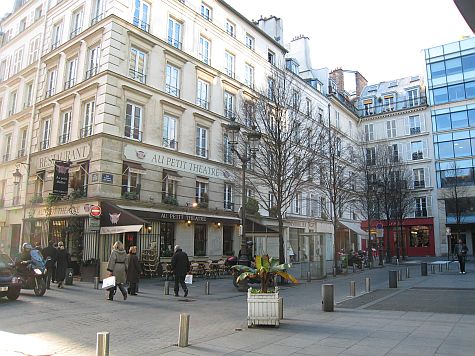 Fresh fish and fruit were available, but we were looking for a nice place to dine.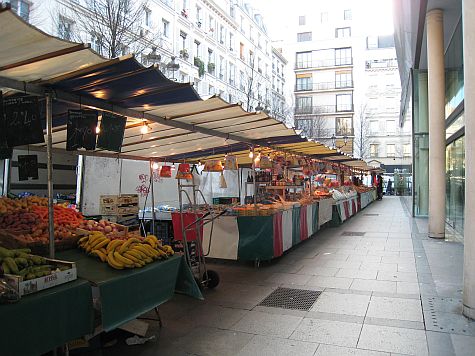 Since the booths for gifts and clothes were just being set up, it seems that those shoppers must arrive later in the day.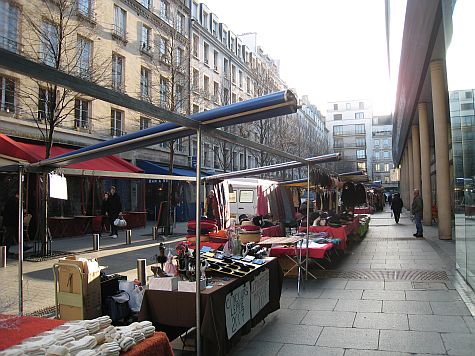 We had a good choice of restaurants, so we walked by a few before Fanny recognized one she had been to in the summer.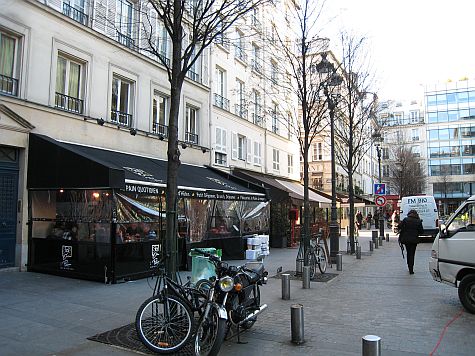 At the Cafe Zinc, we enjoyed a traditional French lunch at leisure. My metabolism doesn't handle alcohol well, but the others with European constitutions enjoyed the wines.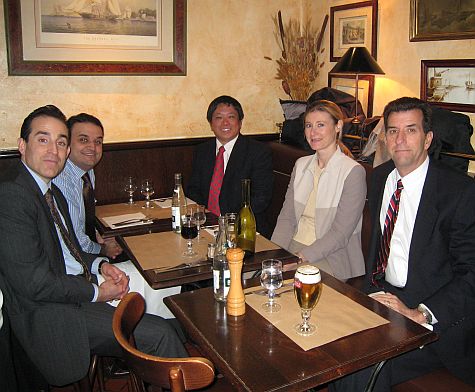 Although it may seem as though we had a lot of leisure time on this trip, these were a few moments that we were able to squeeze into a tight schedule. On the evening between these two days, we didn't leave the office until 9 p.m. Fortunately, the French don't start their work days very early, but our meetings followed an American pace.