Ueno Park
is a patch of green in the midst of urbanity, with skyscrapers surrounding the area. This weekend marked the beginning of a holiday when many Tokyo residents go back to the their home towns. We started at the south entrance to the park, and walked north.
It's unclear whether this is the normal state for Ueno Park, but we noticed that the ground was more littered than we had seen elsewhere. Since it was a hot day, perhaps many people had left their apartments for the shade of the park.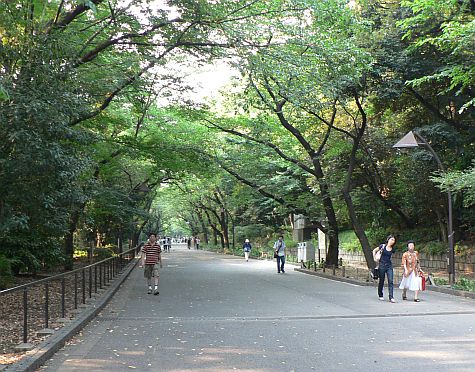 We encountered the entry for the Kiyomizu Kannon-do. This design is related to the Toyokuni shrine that we had seen at the end of walking tour in Kyoto.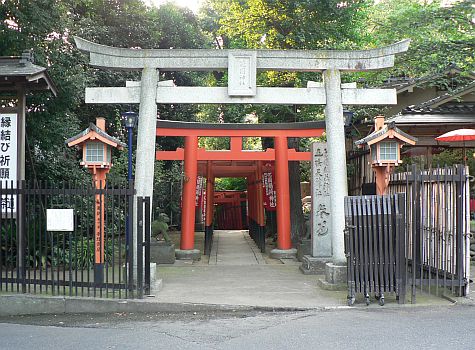 As we stepped down into the ravine, the long series of torii indicates that this is a prosperous temple.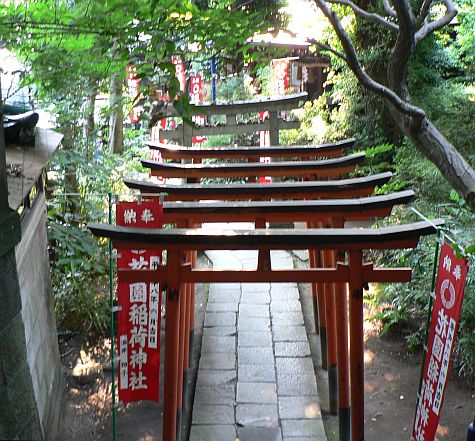 In comparison to the bright colour of the torii, the altar doesn't make as much of an impact.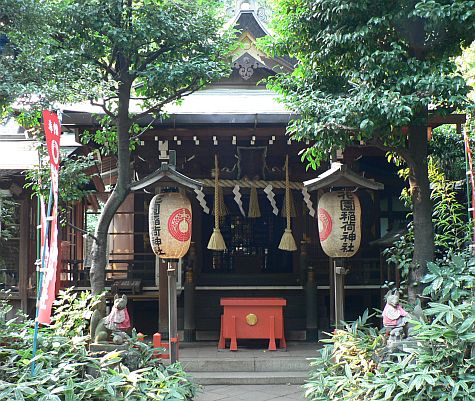 Back on the main path, a fork in the road had a symbol from the other side of the Pacific: a totem pole.
In my search for contemporary art, I had thought that the Metropolitan Art Museum would give us a taste of works produced by living artists in today's Japan. The museum includes six galleries.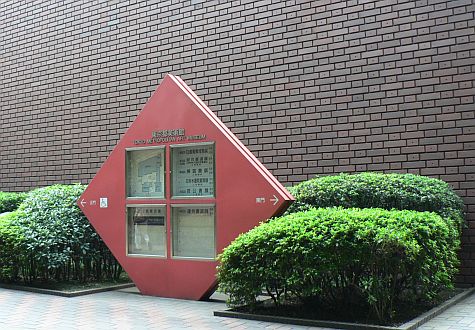 Coinciding with the holiday week, however, the galleries were being cleared out, in anticipation of new exhibits. Some were stripped bare before we got there.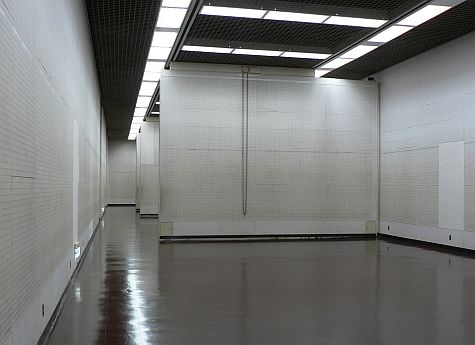 Another large gallery — in a sunken room — was under active construction.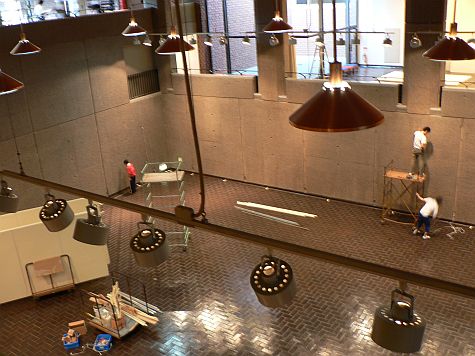 In the courtyard was some large pieces that don't move. Presuming that these were indicative of the type of art that are normally in the museum, I'm disappointed at our timing.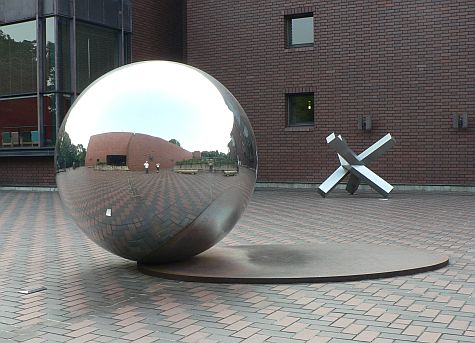 We left Ueno Park before sunset, to return to the hotel before an evening out.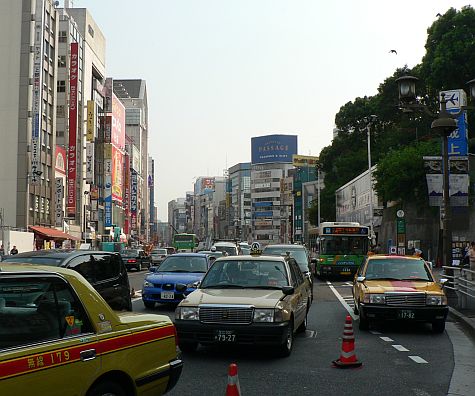 We stopped by a few stores — including a Bic Camera — but didn't spend any money. Mostly, the air conditioning was some relief from the summer heat.