Taking advantage of the Internet connection in the hotel, I noted
on Wikitravel that the Nara Family
is one of the largest shopping malls in Kansai. On the outbound trip, we had caught a glimpse of the mall when changing at the Yamato-Saidaiji station. Leaving Nara, we made a short stop.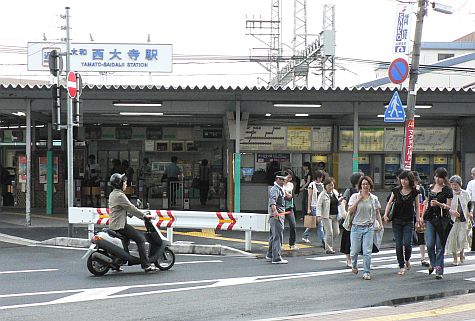 It was sprinkling when we arrived, which then turned into a downpour. Since Diana had bought some cheap umbrellas at the 100 Yen store, we were prepared. The mall was only a few blocks away. Before entering the premises, the mall thoughtfully provides plastic bags for dripping umbrellas.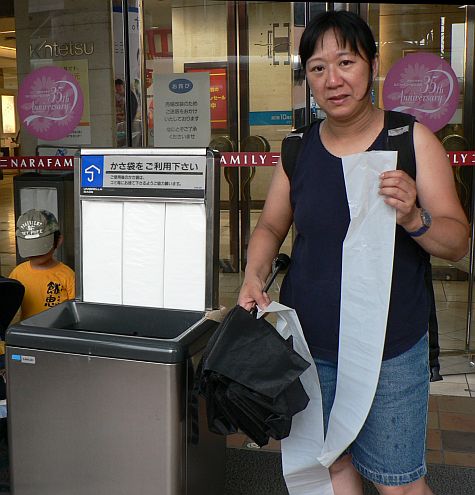 The Kintetsu department store at the front of the mall was upscale for us. The greeting ladies at the front desk directed us to the Jusco on the back side. Taking the escalators down, we found the supermarket. A hawker was insistent on our trying his samples.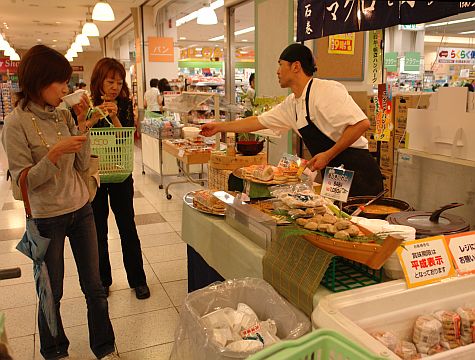 The fixtures and presentation were like those in western supermarkets, but the selection of food was different. A large variety of ready-to-eat and ready-to-heat fresh foods was available.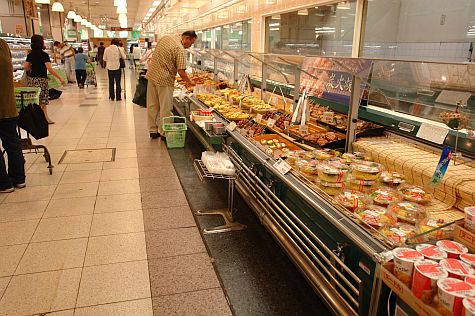 Of course, sushi was readily available. Without tasting them, these packages look much the same as anywhere else in the world.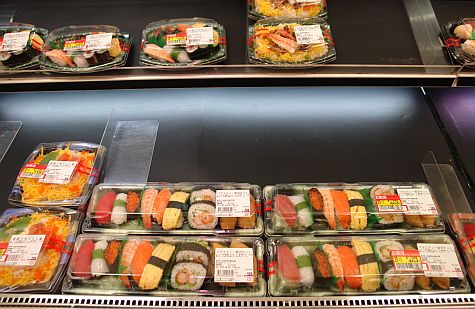 The square form of the packaged bread suggests either (a) it's used primarily for sandwiches or (b) they're designed to fit exactly into toasters. Whole grain bread doesn't seem to be popular.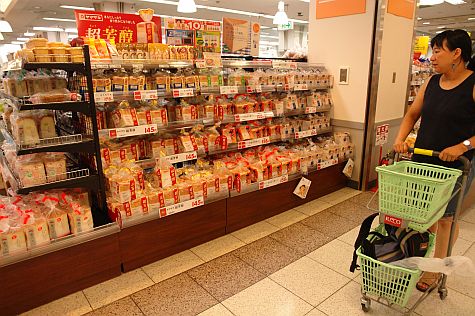 Around the corner, the in-store bakery offered additional varieties such as pizza and tuna buns.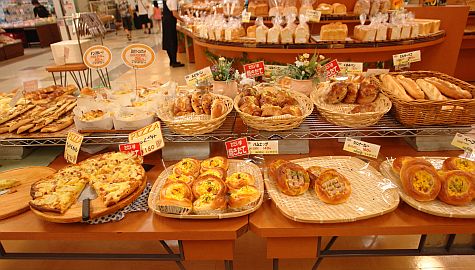 Like American stores, but unlike Canadian stores, beer and liquor are available in quantity in Japanese supermarkets.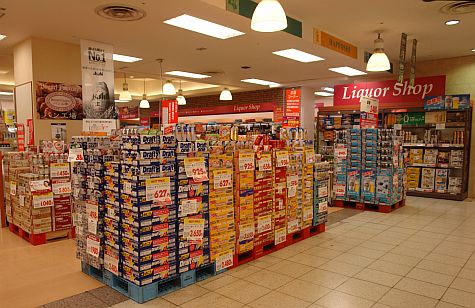 Fruits and vegetables at Jusco seemed cheaper than other places, but were still multiple times the prices we see in North America. Since we were touring around with knapsacks, we picked up a few bananas, some carrots and a cucumber.