When there's a large selection of restaurant to choose from, I'll tend towards the more obscure. Vegetarian Korean food is pretty obscure in most cities, but in New York City, there's Hangawi in Koreatown. Marianne was game for the adventure, and took in an afternoon train from New Jersey. We chose the set meal. The soup came with skewers in it.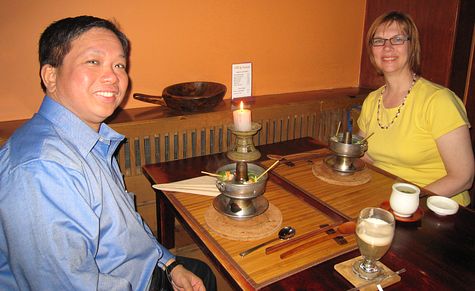 The appetizers included a dumpling, a stuffed apple, and lotus root.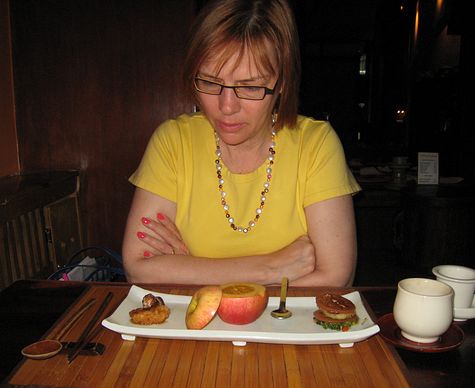 Korean pancakes came with an assortment of shaved vegetables and pickles, with a dipping sauce on the side.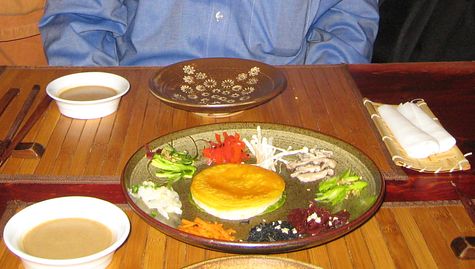 Main dishes included mushroom, rice and kimchi (of course).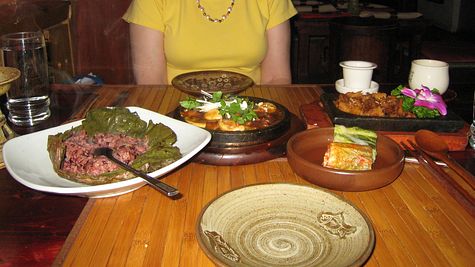 At the beginning of meal, we had been led into restaurant on the raised floor. On the way out, we picked up our shoes from the cubbyholes.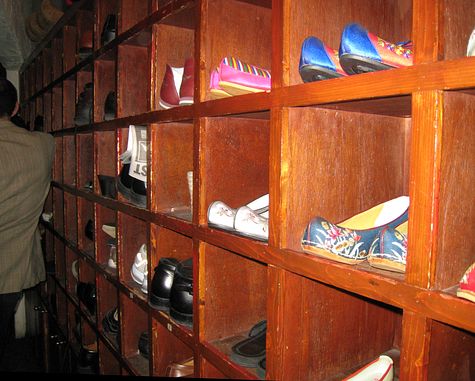 The interior of Hangawi is quite serene; the exterior is modest.
Marianne and I both enjoyed the dinner, and agreed that food and service were well-executed.
daviding June 3rd, 2008
Posted In: travel
Tags: hangawi, korean, nyc, restaurant, vegetarian