I was at the
University of York
— at
Yorkshire
, not
York University in Toronto
! — for
OR50
: The 50th annual meeting of the
Operational Research Society
, centered in England.  As one of the
top universities in England
, I was impressed by the
Heslington campus
.  The plenary session were held in
Central Hall
.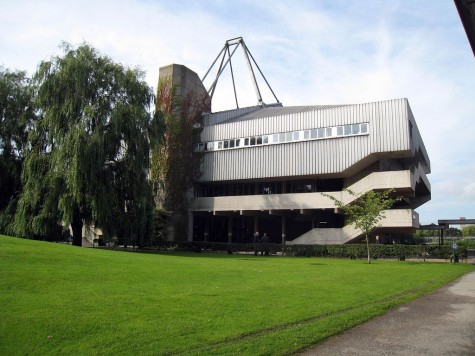 When in the conference was in session in the lecture theatre of Central Hall, the scenery of the lake right next to it isn't apparent.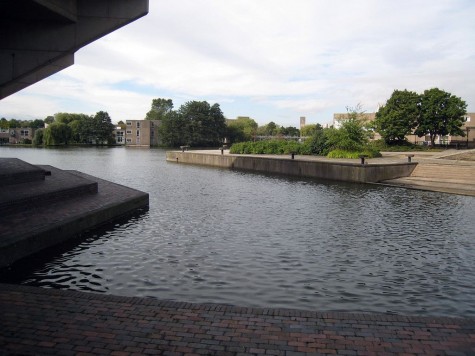 On the lawns by the lake, the ducks have settled in at home.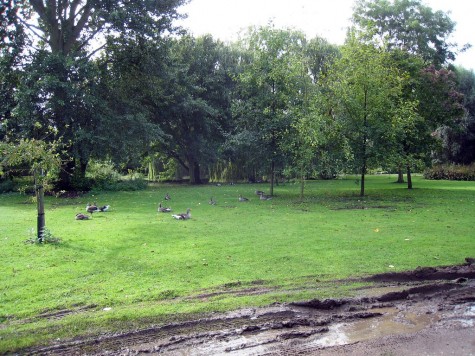 Near the northern perimeter of the campus, Alcuin College was the choice for conference accommodations.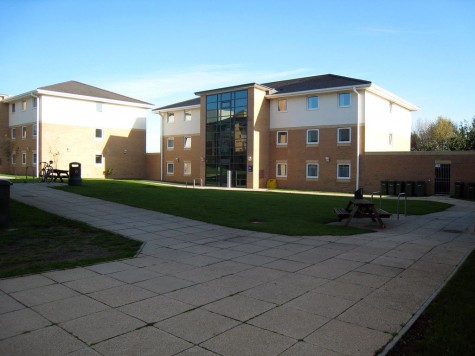 The buildings of Alcuin College are modern, and well kept.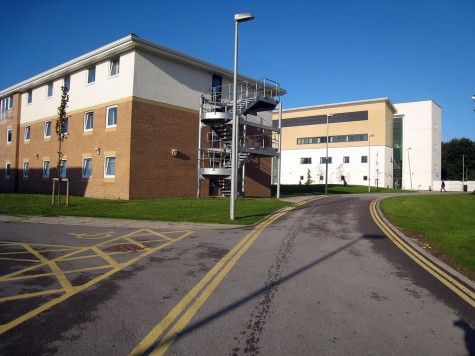 Since Alcuin College is at the north end of University of York, conference attendees would wend their ways over to the sessions in the central campus.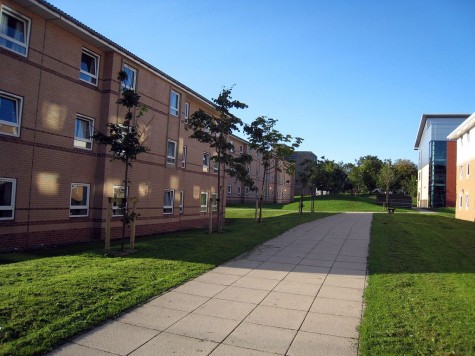 Fortunately, directions around the campus are relatively well-marked.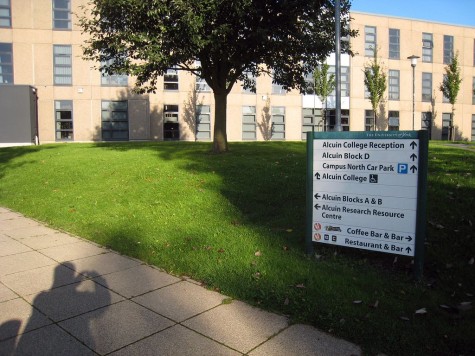 Walking south and west, the Seebohm Rowntree Building houses Health Sciences, Social Policy and Social Work, and offices of the Medical Centre.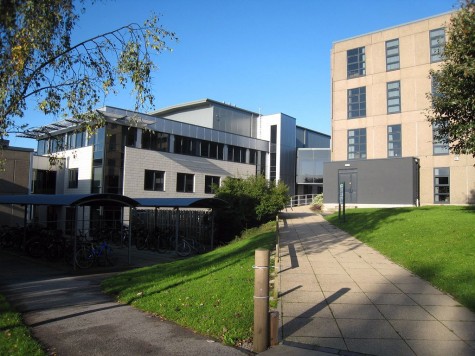 The storage tanks outside the Chemistry building confirm discipline of study within.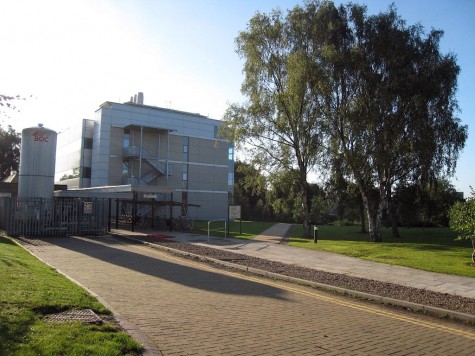 Just to the west of the Chemistry building is the entrance to one of the bridges.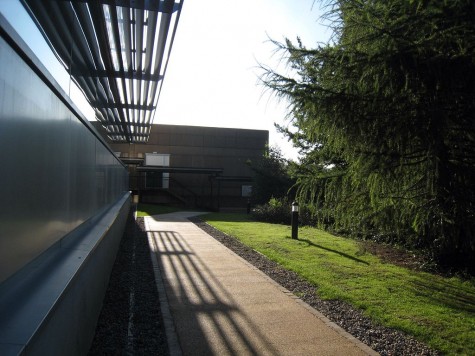 From the bridge, the buildings of the central campus appear in a cluster.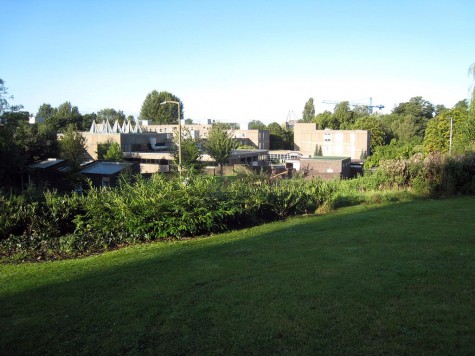 The bridge from the north campus to the central campus is enclosed.  Despite the sun in this photograph, the cover would be welcomed in the English rain!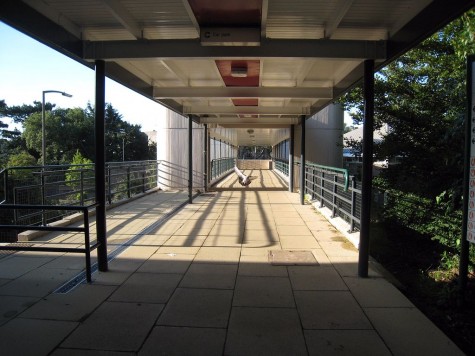 From the bridge, the view west shows University Road dividing the campus.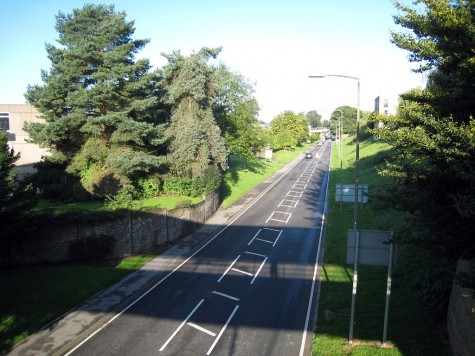 Looking east from the bridge, the junction to external roads marks the edge of the campus.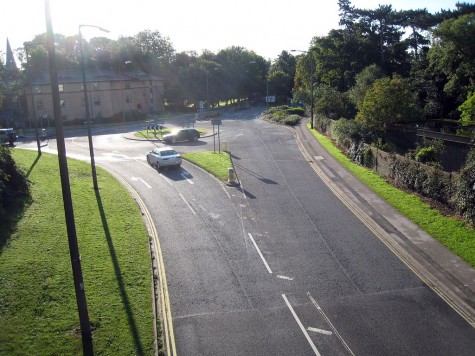 The covered bridge leads to a series of covered walkways.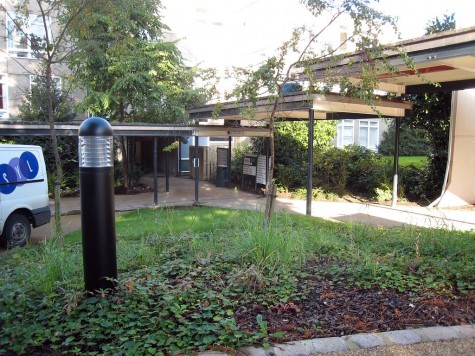 Through Langwith College, the corridor is more enclosed.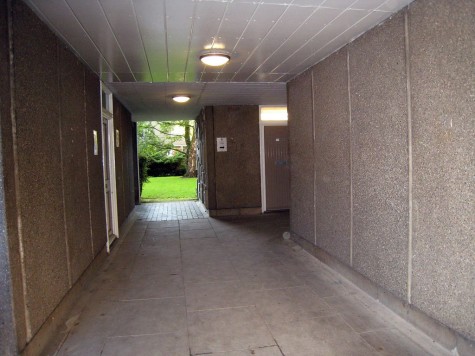 As directed, the marked path leads to Derwent College.  The stream on Systems Thinking was scheduled in this building.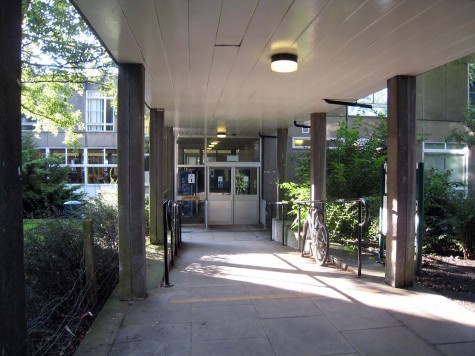 Classrooms are upstairs.  From the landing, I could see that the Derwent Cafe was not open.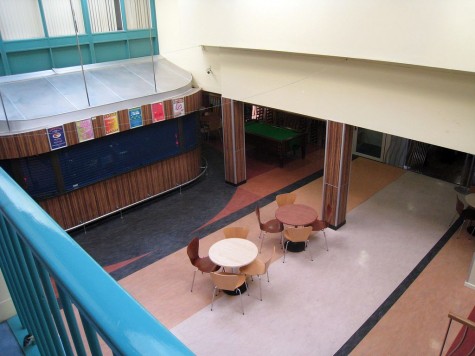 Lunches for OR50 were split up across the campus to ease congestion.  We were assigned to the group taking meals in the Derwent dining hall.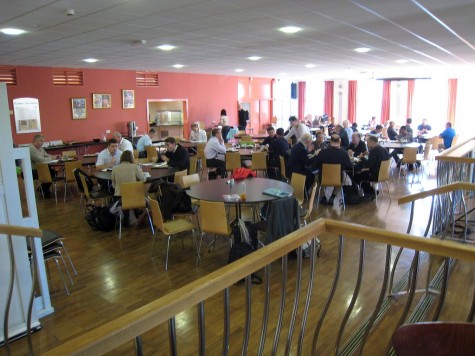 The dining hall is multifunction, as the pool table suggests.  Some of the conference evening fun events were scheduled in this higher section.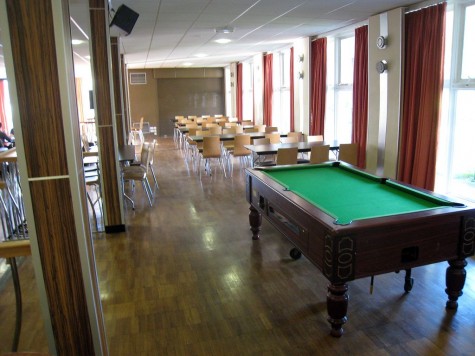 Leaving Derwent College, directions to other campus buildings are clearly marked overhead.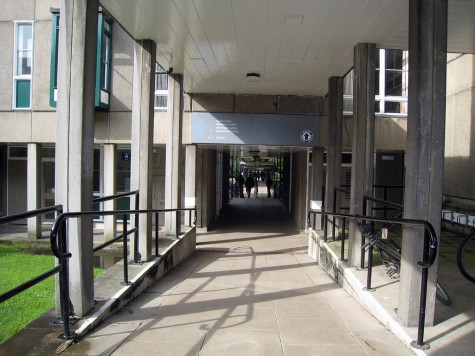 Outside of England, the most well known universities are the Oxbridge institutions.  After this visit to York, I can appreciate the vitality and energy of this university.