Living in
South Riverdale in Toronto
, there's not much of the city south of us. Between our home and Lake Ontario, there's the
Port Lands
— an industrial area gradually being taken over by
movie production
. Since I hadn't been around Toronto for much of the summer, I hopped on my bike just to see what's new. The first big change was the opening, on Cherry Street, of a
T&T Supermarket
: a branch of the upscale, full-service chain originally in Vancouver area, with some branches up in the northern suburbs of Richmond Hill and Markham.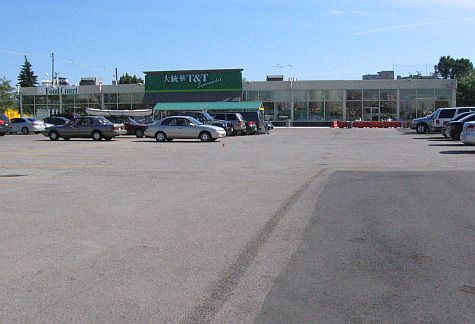 I used to shop in this location when the store was a Knob Hill Farms. That was a downscale warehouse experience, with lots of European imports and low prices. The T&T store was a complete renovation of the building, and it's well lit, with extensive services of take-out food (dim sum and sushi), a bakery, and tanks of live fish.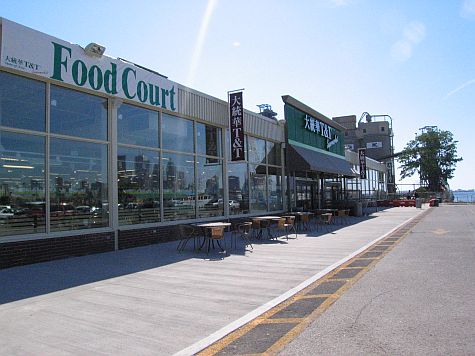 In a strange juxtaposition across the street, the tents of a touring show of Cirque du Soleil — Kooza — were visible.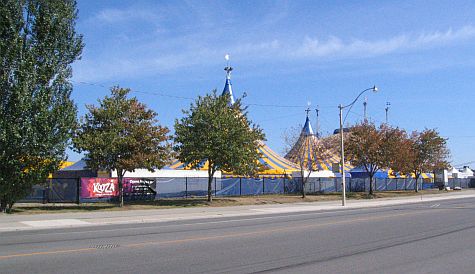 The real estate in downtown Toronto is relatively expensive, so having the Port Lands near the waterfront represents a cheap opportunity for businesses. The area doesn't have much activity in the evening, and the light traffic in the daytime is mostly heavy trucks.