The view from
observatories at the top of the Tokyo Metropolitan Government building
is recommended around sunset … and it's free. This building is towards the west side of Tokyo, so looking out that window shows a few skyscrapers in the foreground, with shorter buildings fading into the horizon.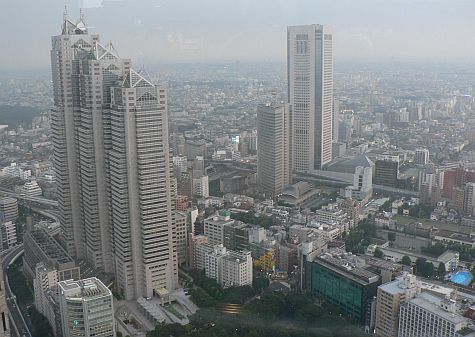 Looking north and east at dusk, the distance from the Shinjuku district to the harbour was too great to see any water.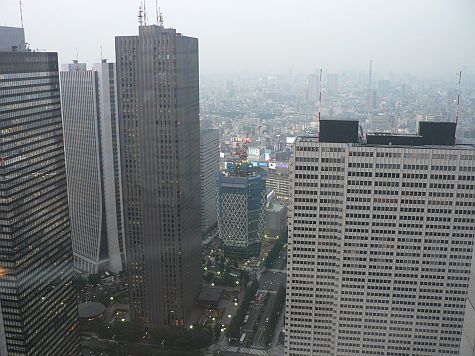 From the east of the observatory, the lights in the Shinjuku shopping and entertainment district were just starting to come on.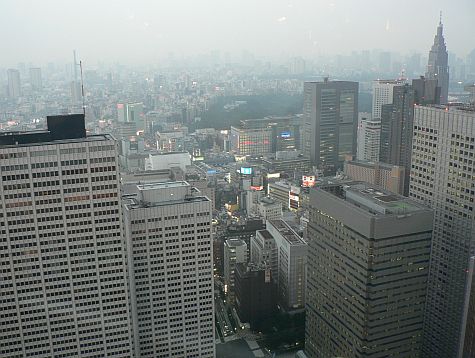 Walking from the Metropolitan Government building to central Shinjuku took 20 or 30 minutes. By that point, the sun had set. The area is a destination for shopping in the evening.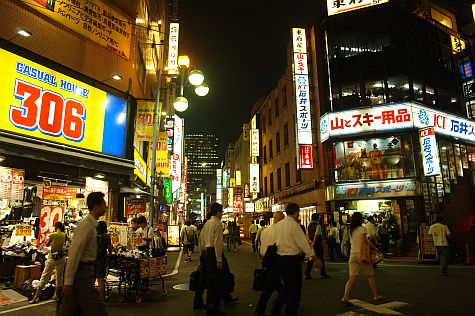 There also a large choice of restaurants in Shinjuku. Western chains are well represented. Some features of the area were, however, a mystery. The tall person in the yellow jumper in the middle of the photo may be a cross-dresser.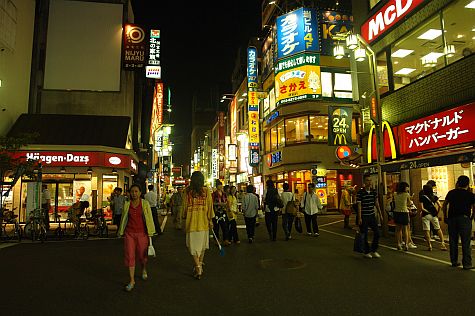 We then encountered a small squad of people in yellow jumpers. We're not sure why they were carrying brooms and sweeping. They didn't seem to be working hard at cleaning, so maybe they were using the task as an excuse for loitering around the nightlife.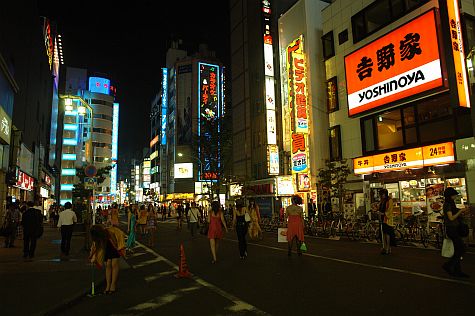 Shinjuku attracts young adults at night to movie theatres. Some big screen ads lit up the area.
On the back streets, Diana and I wandered around the love hotels. On our visit to Japan, we were free of other family members in our accommodations, but high real estate prices in Tokyo may make the love hotels a reasonable choice for short periods of intimacy.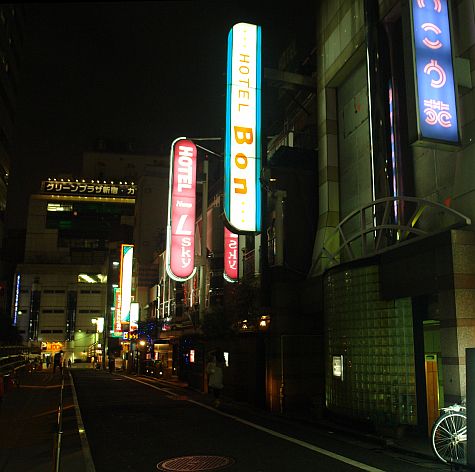 Unlike conventional hotels where windows are favoured, most love hotels don't provide a view (either in or out). Each venue has a different theme. Here's one with stained glass windows.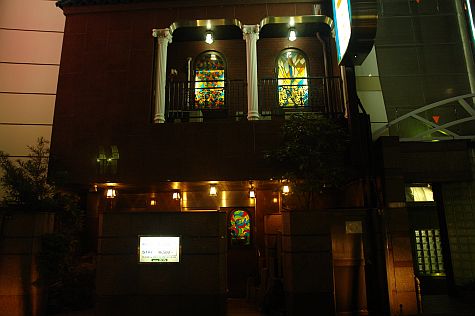 Rates are charged for 3-hour periods, or longer. Travelers desperate for overnight accommodations may be considered only if they check in really, really late.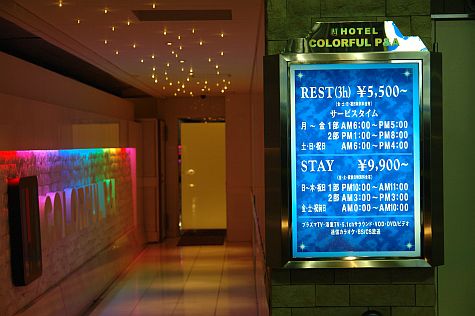 Walking back towards a subway station, the lights on the main streets were bright.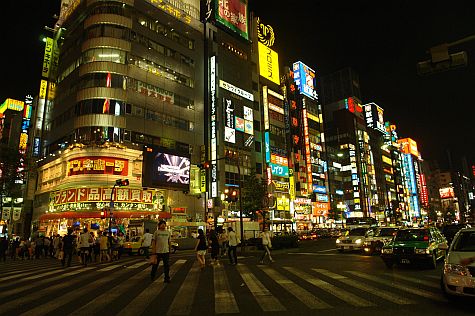 With the large number of people out at night in Shinjuku, we felt relatively safe. Around the back alleys, we did notice a few police patrolling. We expect that they were more for chasing pickpockets than for violent crimes.