Completing a meeting on the Saturday afternoon in Berkeley, with the next meeting with a customer in Los Angeles on Tuesday morning provided me with the luxury of a free Sunday in California. I phoned up Walt, and we decided to walk along the Strand in Hermosa Beach, because I've never been there.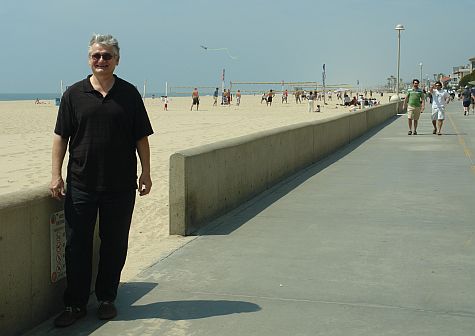 It's remarkable that the houses are built right up to the walkway. Many have decks and barbeques overlooking the ocean.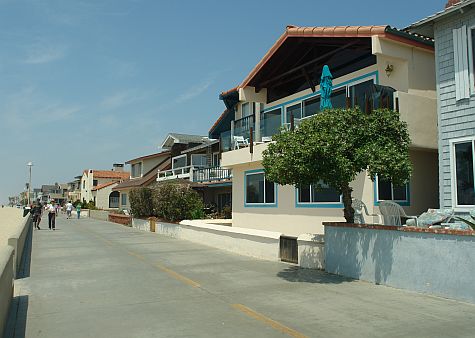 Some houses are finished more extravagantly than others. I would worry about the ocean washing up on the doorsteps … but perhaps the wealthy have the resources to battle with nature.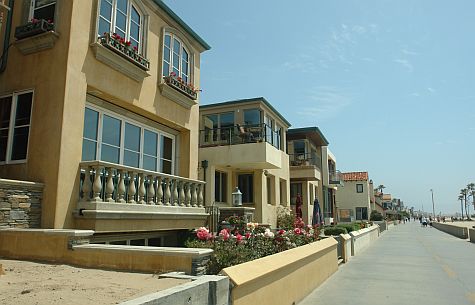 With volleyball pits permanently set up, the athletic and fit players accumulate.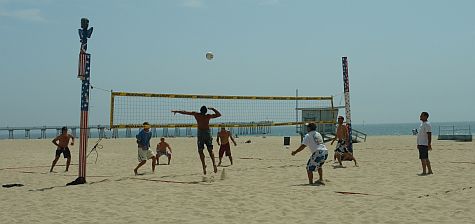 This was a nice break, but I'm not really the beach type of person. Even with a hat, I think that I got too much sun that day.