I spend most of my time in big cities. To give us a different perspective on our research project into innovation, DLH invited us out to his farm near
Fairfield, Iowa
.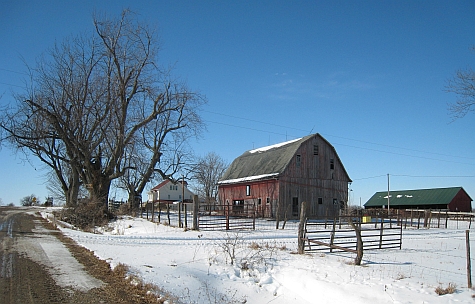 It's a working farm. DLH's career is in New Jersey, so he has been leasing the land to other family members on a long-term basis.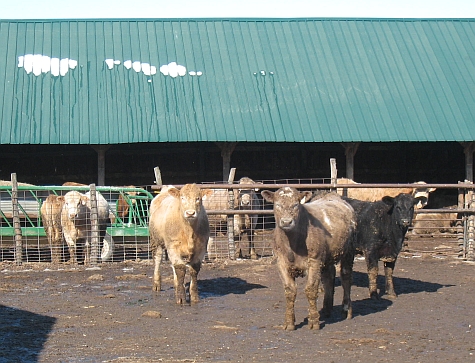 The barns haven't been a high priority for construction. They may become meeting rooms some day.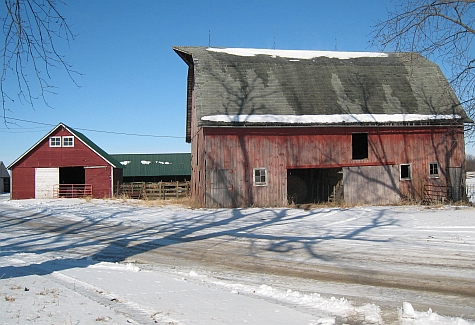 Construction on the exterior of the house is complete. The building was done without plans, around a period house built from a Sears and Roebuck kit.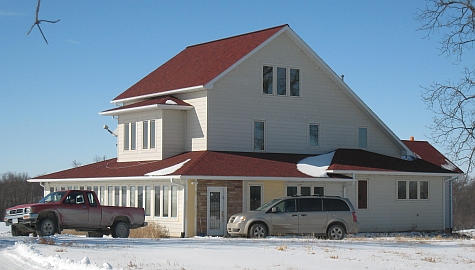 The great hall is open to the second floor. Windows let in light even in the middle of winter.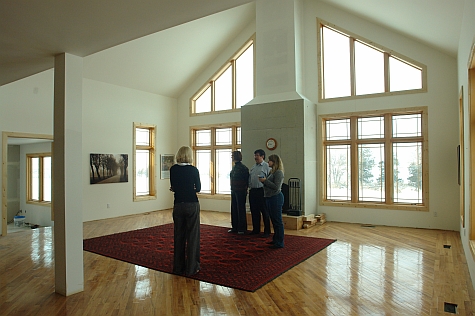 On the other side of the house, the diningroom has windows on multiple sides, filling the area with light.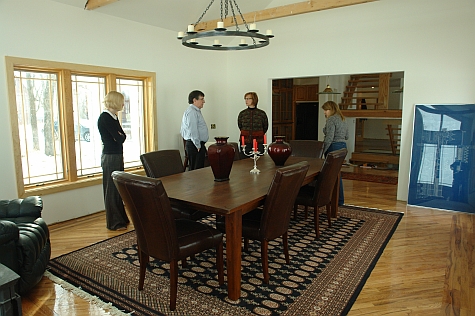 In the middle of the house is the stairs — by a wall from the original Sears & Roebuck house — with a passage by the pantry into the kitchen.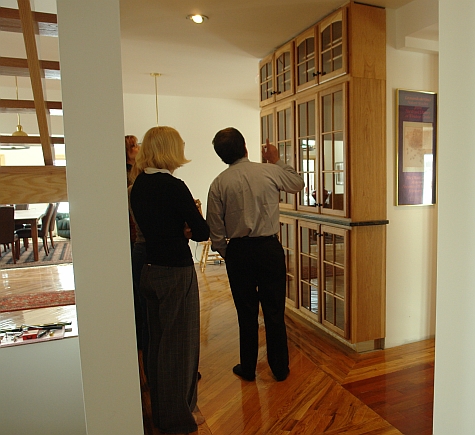 The kitchen is open, with lots of working room.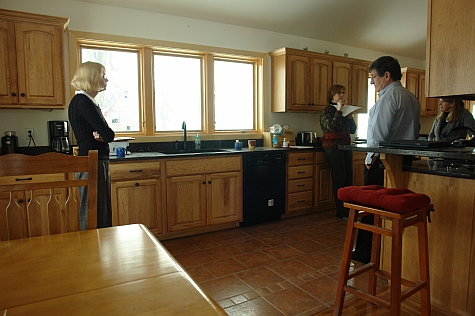 When we were there, three of the bedrooms on the second floor had been finished.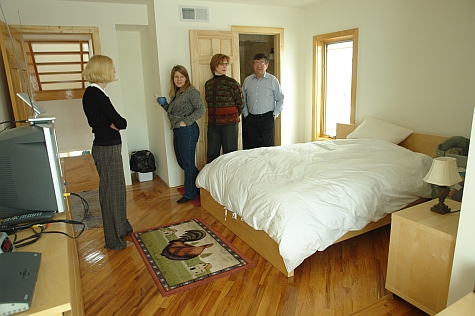 The second floor opens up over the great hall, giving a great view.
Upon the third floor is a meeting room with a long table and comfortable chairs.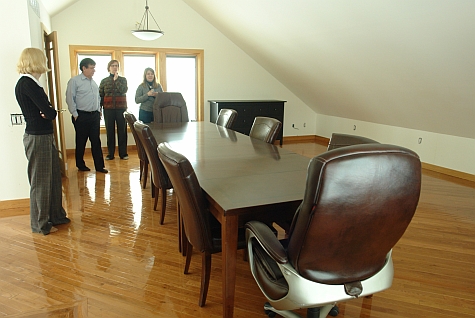 Looking out the east window from the third floor, we saw one of the farm trucks pull up and drop off a few things.
Out the third floor west window, the town water tower is in the distance.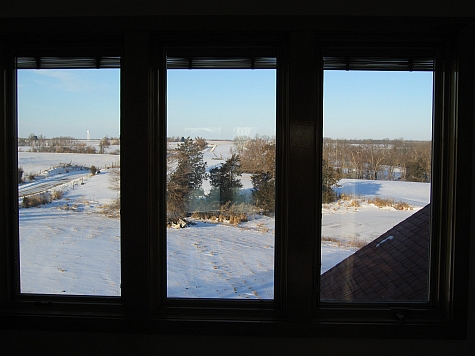 While we were visiting, the workmen finished the stairs for the house, completing all of the structural elements. The floors were done, and the major walls were in. There's still lots to do, but a visitor now has a good idea of what the final result will be.