Times Square
is a tourist mecca for visitors to New York City. Most people see it from the ground level. Working with a client in one of the skyscrapers privileged us a different perspective. Above Broadway at 44th Street, here's the view southwest. Across the
Hudson River
, the towers of
Jersey City
don't look so far away.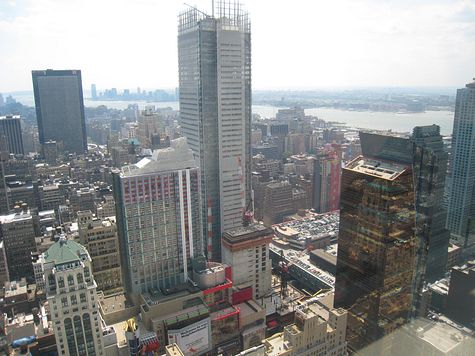 Looking directly south, the towers around the theater district diminish, with the next cluster of peaks downtown in the financial district.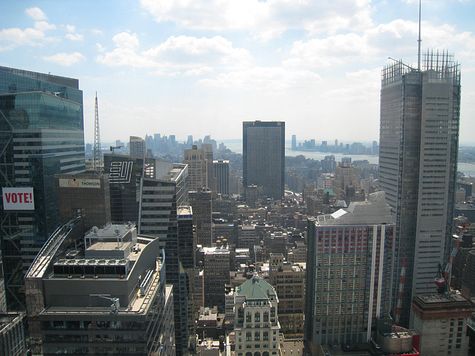 Looking down on streets in the lower 40's, we were trying to figure out the machinery on some rooftops.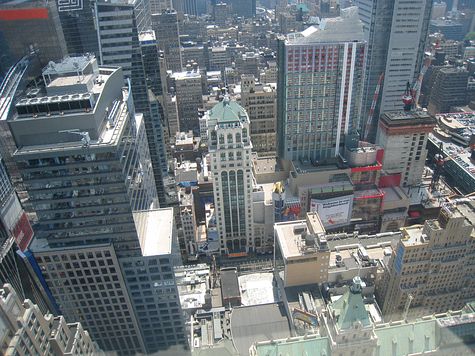 The view southeast shows some of the billboards that make Times Square famous.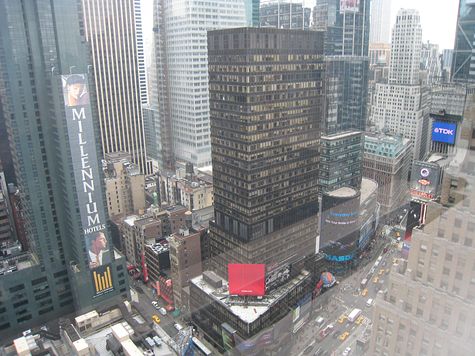 Looking down to the east, the traffic jam of yellow taxis northbound on Lafayette Street reminds us that Broadway is one-way southbound.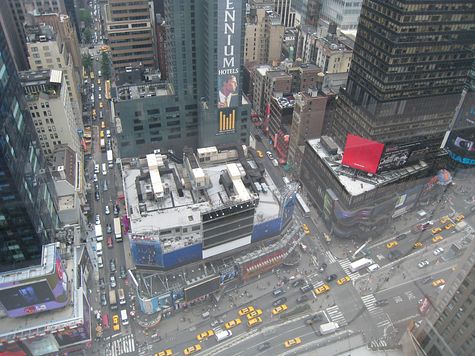 The client was a few minutes late, so we took advantage of the sightseeing. This was definitely a business meeting, as the open laptops in front of Bill, Ray and Peter show. Minutes later, we were frantically typing notes to record the interview.
After the meeting, we came down into the crush of tourists in Times Square. Crossing the street, we encountered one of the typical sights in New York: a crew shooting photographs of a model in urban surroundings.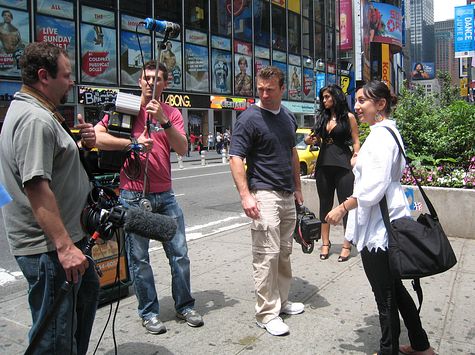 Working in an office on Times Square isn't always glamourous, but there's always a lot of energy. If being in New York isn't busy enough, just looking out the windows or crossing the street reminds the visitor that the city is big.